Optometry in rural and regional Australia
Optometry Australia's Rural Optometry Group (ROG) provides expert advice to the Optometry Australia National Board on rural and regional matters with the aim of:
ensuring the continued presence of a sustainable optometry workforce in rural and regional Australia which meets the needs of the community
enabling rural and remote optometrists to deliver the highest possible standard of care.
The ROG is an active member of the National Rural Health Alliance, an alliance representing health professionals, service providers, consumers, educators and researchers working in rural and regional Australia. The Alliance is a strong advocate for good health and wellbeing in rural and remote Australia, with the specific goal of equal health for all Australians by 2020.
Membership
The ROG is a nationally spread expert group with representation from all states and the Northern Territory. Its members are:
Dr Phil Anderton (Convenor), NSW
Mr Gary Page, QLD
Mr Alex Norris, QLD
Ms Kellie Gibbon, VIC
Mr Cameron Dyson, VIC
Mr Steven Davis, TAS
Mr Peter McClurg, WA
Ms Katherine Jorgy, WA
Mr Mitch Hancock, SA
Ms Sally Quirke, SA
Mr Bill Robertson, NT
You might be interested in
The common anti-diabetic medication metformin may help prevent age-related macular degeneration, a large study suggests.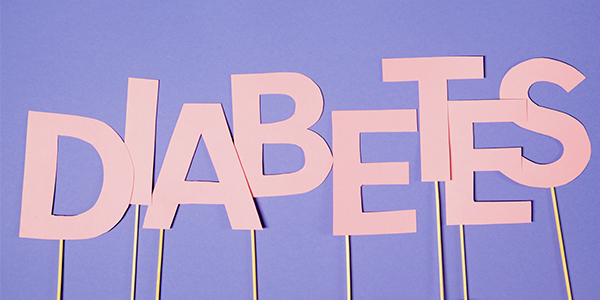 View
A report on global eye health calls for governments worldwide to adopt a new definition of eye health which includes maximised vision, ocular health, and functional ability, while recognising its contribution to overall health, wellbeing, social inclusion and quality of life.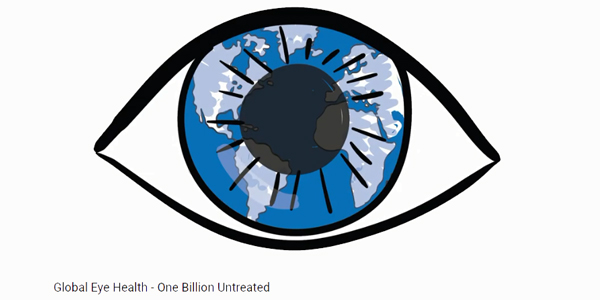 View
Join us on Tuesday 9 March 2021, from 8pm AEDT for this year's Optometry Australia International Women's Day event - a not-to-be-missed evening of laughter, debate and reflection at The Great Debate: 'Optometry No Longer Needs Feminism'.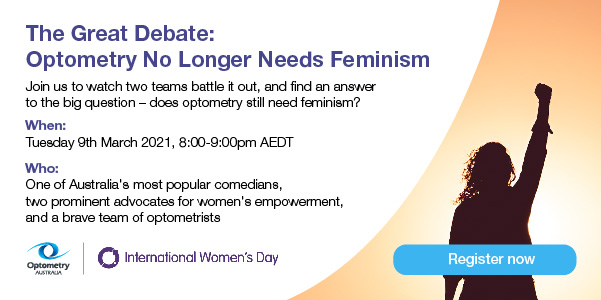 View