Where our priorities lie
Optometry Australia's Strategic Plan for 2018–2021 has three major themes that underpin the work we do on behalf of our members while supporting our mission to lead, engage and promote optometry, optometrists and community eye health. We, along with our state organisations have committed to delivering this shared plan.
Our strategic pillars are:
Lead with an influential voice: Eye health is vital to individual and community health. A strong voice leading the profession creates an ideal environment for the profession to meet community eye health and vision care needs.
Engage via professional aspiration: Optometrists are vital in delivering better eye health outcomes for the Australian community.
Promote by positioning the profession: We are an active force for promoting and delivering better eye health outcomes for the whole community.
These themes are underpinned by our shared resolution to:
Create an enduring organisation: Our independent and influential organisation makes a real difference in strengthening, supporting and promoting the profession.
Under each strategic pillar are a set of goals that we have committed to achieving.
Adopting the three pillars of lead, engage and promote has given us a strong and consistent framework for doing business.
Some of our key and current projects reflecting these pillars are:
Engage
 Delivering quality CPD in formats welcomed by you.
 Expanding our clinical practice guidelines to cover the topics you want.
 Evolving our digital footprint to enhance your engagement activities.
 Delivering peace of mind via our member hotline, automatic PII and medico-legal help line.
Promote
 Continue delivering campaigns that generate appointments.
 Campaigning to increase and improve GP and pharmacist referral pathways.
 Making it easier for consumers to find you and make an appointment.
You might be interested in
The common anti-diabetic medication metformin may help prevent age-related macular degeneration, a large study suggests.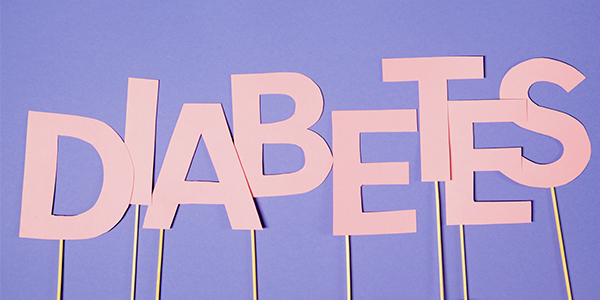 View
A report on global eye health calls for governments worldwide to adopt a new definition of eye health which includes maximised vision, ocular health, and functional ability, while recognising its contribution to overall health, wellbeing, social inclusion and quality of life.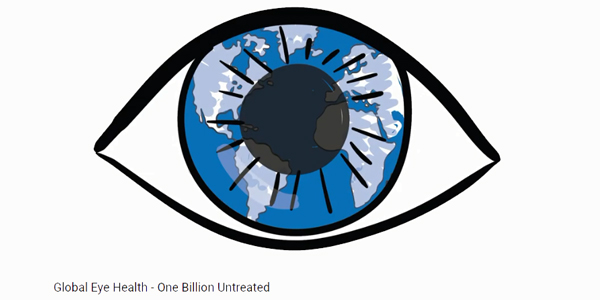 View
Join us on Tuesday 9 March 2021, from 8pm AEDT for this year's Optometry Australia International Women's Day event - a not-to-be-missed evening of laughter, debate and reflection at The Great Debate: 'Optometry No Longer Needs Feminism'.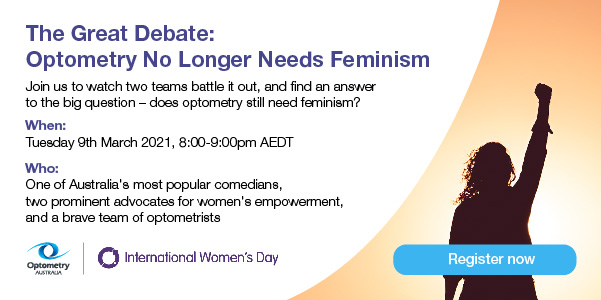 View