Optometry NSW/ACT's management committees ensure that our services are led by optometrists, for optometrists. Committee members bring a range of expertise and skills to the role and provide leadership and operational insights to advance specific projects and activities, and to support the work of the secretariat.
Committee
Purpose
Committee members
Advanced Skills Committee
This committee aims to improve how we can work together to better recognise specialty skills within our optometry profession and encourage their development.
Margaret Lam (Co-chair)
Narelle Hine (Co-chair
A number of other industry professionals
CPD Education Committee
This committee strives to develop and deliver optometry-led events and conferences that are relevant, current and affordable, providing a stellar line-up of presenters and engaging speakers.
Peter Herse (Chair)
Paula Katalinic
Audrey Molloy
Katrina Ong
Membership Engagement Committee
This committee focuses on engaging with optometrists across all sectors of our membership. It also works on developing a range of strategies to recruit new members and retain existing members.
Carina Trinh (Chair)
Audrey Molloy
Steve Zantos
Margaret Lam
Impact of New Technologies Committee
This committee aims to identify the impact of new technologies on the optometry profession and to develop strategies to leverage off and protect our members from these technologies.
Audrey Molloy (Chair)
Joe Chakman
Paula Katalinic
Alex Koutsokeras
Simon Allen
Joyce Chang
Michael Yapp
Daniel He
Phil Anderton
Early Career Optometrists NSW/ACT
The ECONA committee has been formed to engage with, support and represent the growing number of early career optometrists that make up membership of Optometry NSW/ACT.
Lauren Hutchinson
Alex Koutsokeras
Sue Kweon
Lowana Littlechild
Jack Phu
Daniel Rafla
Wendy Saw
Phoebe Wong
Margaret Zhong
Early Career Optometrists NSW/ACT  (ECONA) Committee
We asked committee member Sue Kweon to give us an overview of ECONA – the Early Career Optometrists arm of NSW/ACT. Here's what she had to say:
Q: What is the purpose of the ECONA committee?
A: ECONA was established in 2019 to meet the needs of 500+ early career optometrists – or ECOs (= less than 10 years of professional experience), who are members of Optometry NSW/ACT.
In a shifting landscape, ECOs now have a vastly different set of challenges to face, including:
More competition for positions in sought-after locations
Greater difficulty setting up your own practice and compete successfully
Greater scrutiny from regulatory bodies (such as Medicare) into billing practices
Q: What does the ECONA committee do?
A: We engage with members in a range of ways; by organising CPD and social events to empower more ECOs to expand their scope of practice and/or enter new career pathways.
The optometrists who make up our main ECONA committee (and subcommittees for Corporate Engagement and Optometric Scope) come from a range of backgrounds, including corporate, independent, academia and final-year undergraduate students.
Q: How can I get involved with ECONA?
A: As long as you're a member of Optometry NSW/ACT, we welcome you to apply for a position on the ECONA main or subcommittees as they become available. These positions will be clearly advertised via Optometry NSW/ACT communications as they come up.
Even if you're not on the committee, you can still be involved in ECONA activities and conversations. We'd love to hear from you! Get in touch via our Facebook page or email econa@oaansw.com.au
Q: What sort of services does ECONA / Optometry NSW/ACT offer Early Career Optometrists?
A:
Contract advice (highly recommended for new grads)
Advice on employment and work-place rights
Professional development
Audit support
Business support
Clinical support (particularly if you don't have a mentor)
Q: What kind of activities is ECONA planning?
A: You can learn about our ECONA events on our events page.
Login now to access this content
This content is restricted to Optometry Australia members. If you are not a member, and would like to access our site's wealth of information supporting members in their practice, clinical care and professional development, join our organisation today.
You might be interested in
Optometrists can minimise risk of complications from steroids with careful prescribing, Blue Sky Congress will hear next month.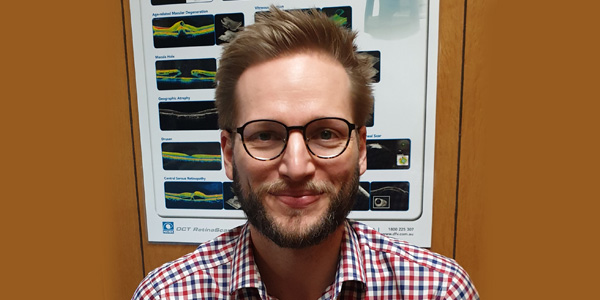 View
A $240,000 grant will help optometrist Dr Zhichao Wu answer if new OCT imaging can identify who is at high risk of AMD progression.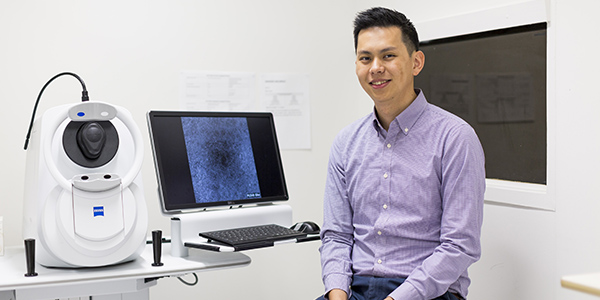 View
Optometry Australia's new Institute of Excellence is already proving a big hit with members, with nearly one-third of the profession accessing CPD via the institute in just two months.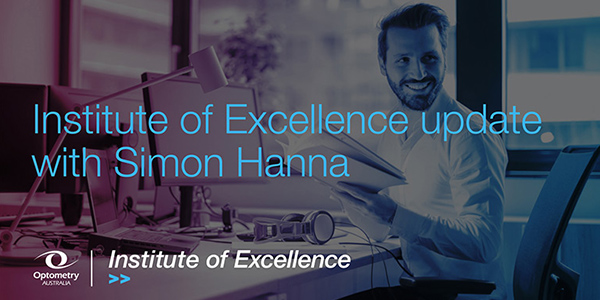 View