Format & Program Information
Optometry Western Australia's annual state conference – Western Australian Vision Education, also known as WAVE.   Registration Fees remain at 2019 prices and there are a number of options for full weekend, single day and half days for members and non-members.
SATURDAY AM – 8.30 am Start
Saturday AM will feature four x 1 hr workshops, which delegates rotate through each until lunchtime.  After lunch, all sessions are 30 minutes lectures, with optional assessment. The day will close at 5.35 pm and is followed by the Poolside Sundowner until a 7.30 pm.
SUNDAY AM – 8.30 am Start
The program consists of 30 minute lectures, with optional assessment.   The conference closes at 5.00 pm.  All refreshment breaks during the weekend will be held in the Exhibitor Hall.  Tea Breaks are 35 minutes in duration, with Lunch on both days being 55 minutes.
WAVE 2020 Saturday & Sunday Program PDF
WAVE 2020 Full Conference Details PDF
CPD available is up to 40.5 & 27 T with optional assessment.
** Register Now ** 21st & 22nd March 2020 @ the Esplanade Hotel, Fremantle.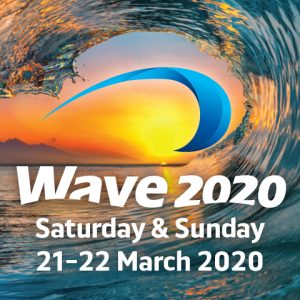 Speakers & Presentations @ WAVE 2020
Some new faces at WAVE, and some returning by popular demand, see below for who is confirmed for WAVE 2020.
You prefer to browse the topics Day by Day, then Click Here…
To read more on each presenter, their topics, learning objectives, then click on any of the presenters names below and browse the Presenter Tabs for full information.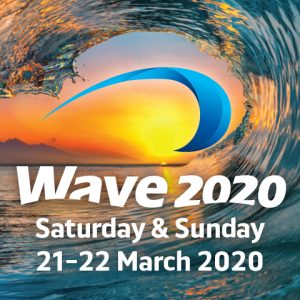 Registration Open @ Early Bird Prices
Registration for WAVE 2020 is now open and offers the following Member and Non Member Options. Payment options are credit card or you can select to be invoiced and pay by EFT.
Full Weekend Registration including Sundowner Ticket
Member@ $595    Non Member@ $1190
Saturday Registration Only, including Sundowner Ticket
Member@ $415    Non Member@ $695

Sunday Registration Only
Member@ $415    Non Member@ $695

Half Day Registrations
Member@ $245    Non Member@ $495
OA Members Online Registration 
(This will ask you to login if you are not already)

Non Members Online Registration
(This will take you direct to the registration page)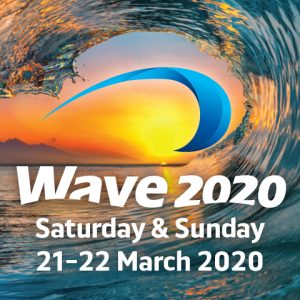 The Dispenser Sessions
The Dispensing Education Program proved to be a success in 2019 and so makes a return for 2020.   The program will run alongside the Sunday morning WAVE format, to coincide with all refreshment breaks in the Exhibitor Hall.
The Dispenser Sessions will be held in the Rottnest Room at the Esplanade Hotel, Fremantle. Registration is on Sunday morning from 7.45 am and the sessions commence at 8.15 am and close at 12.05 pm.
Go to Dispenser Sessions / Speakers Pages
Dispenser Speakers
Christine Baker
Rob Ellis
Leigh Robinson
Lisa Jansen
Registration is now Open – Click here to Register Online 
Prices remain the same as 2019, $75 for Dispensers of OA Members & $75 for Dispensers of Non-Members.  Register Online and pay by credit card or request an invoice for EFT payment.
Registration PDF
(For those that prefer PDF to online)
If you have any queries, please email admin@optometrywa.org.au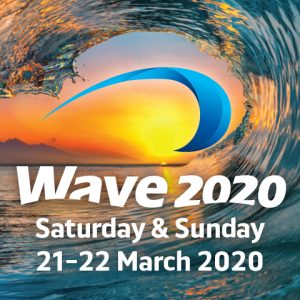 Exhibiting @ WAVE 2020
Exhibitor Sponsorship Options.
The WAVE 2020 conference offers exhibitors a number of sponsorship options.  Further information will be available here for WAVE 2020 Exhibitors.
Interested in Booking?
Click Here to access the Exhibitor PDF
Sponsorship options are listed. Complete the booking page & return to the OWA office to be invoiced. 
Exhibitor Rep Names Booking Form
Complete this when you know who you are sending to WAVE 2020.
Exhibitor Information – Esplanade Hotel, Fremantle.
All you need to know about deliveries & collections to the hotel for WAVE 2020.
DELIVERY LABEL – Esplanade Hotel, Fremantle.
We have available the following options;
Platinum
Gold
Silver Premium
Silver
Sundowner
Exhibitors have access to the discounted hotel accommodation offer and also will receive an invitation to attend the WAVE 2020 Sundowner on Saturday 21st March.
Any queries on the exhibiting, the event, the hotel etc, please contact Jude on admin@optometrywa.org.au  or call 08 9321 2300.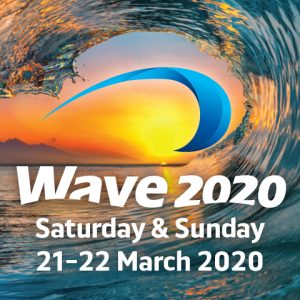 Exhibitor Passport Prizes
Be in it to win it at WAVE 2020
We offer exhibitors the chance to be included in the WAVE 2020 Passport Raffle, all is required is a prize from each exhibitor participating.
The WAVE Passport is an A4 folded booklet given to delegates to collect stickers from each exhibitor.  We provide the passport and stickers, exhibitors provide the prizes.  The prize draw takes place on the Sunday of WAVE and has proved a popular feature of the WAVE weekend.
Watch this space for participants and prizes for WAVE 2020.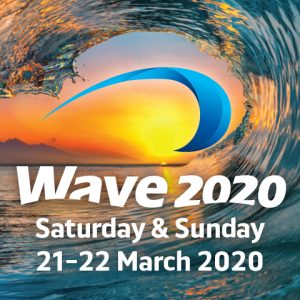 The Esplanade Hotel, Fremantle
WAVE 2020 will again be held at the Esplanade Hotel, by Rydges, Fremantle in Western Australia. The hotel have assigned a limited number of rooms at discounted prices.   You can book your room now via this link only;
Discounted Accommodation Offer
Room Options are;
Superior Room at $150 per night
King Spa Room at $185 per night.
Reduced prices for Breakfast & Parking
Buffet Breakfast is $20pp for conferences guests, no pre-booking required
Valet Parking available for conference guests $20 per 24 hours, no pre-booking required