Read time:

1:30min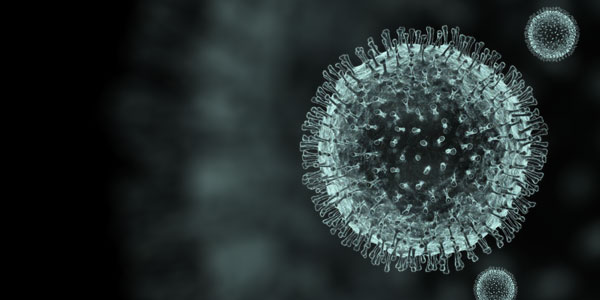 By Optometry Australia
The respiratory illness outbreak caused by coronavirus (COVID-19) is impacting Australia and has recently been declared a global pandemic by the World Health Organization.
Optometry Australia is continuously monitoring the situation, so we can provide our members with the most up to date information. We are also aware of the impact this situation is having on patient appointments and therefore business, and want to assure our members that we are already working on initiatives to support and lead them in this unprecedented situation.
It is important that optometrists are fully aware of the actions they can take to help protect themselves, their staff, colleagues, patients and communities during this outbreak. As a novel virus and an evolving outbreak, medical and government advice is continuing to develop. We are monitoring and will continue to monitor the situation closely.
We have developed advice for optometrists and practices regarding infection control during the outbreak and employee and employer rights and responsibilities in situations where time away from practice is required. This includes:
Q&As responding to key questions we are receiving from members, regarding clinical practice and human resource management.
A practice poster informing patients of COVID-19 risks and what to do if they may be at risk
Our resources will be updated regularly. Please visit our website now, and regularly, for updates.
Alongside its public health response to COVID-19, the Government has released an economic response, which includes measures intended to boost cashflow for employers and to boost business investment. This includes an increase in the instant asset write-off threshold to $150,000 for businesses with an aggregated annual turnover of less than $500 million until 30 June 2020, and provision of up to $25,000 back to small and medium-sized businesses with a turnover of less than $50 million that employ staff.
We encourage all optometry business owners to learn more about these measures
And we encourage our members to visit the Optometry Australia website regularly for updates for information specific to optometry and COVID-19.
Planning eye health messaging to Australians at the right time
We have seized the opportunity presented by the year 2020 to intensify our eye health community awareness campaign like never before; we've claimed 2020 as the Year of good vision for life. Amid the outbreak of COVID-19, we are re-organising our campaign plans to ensure maximum impact with well-timed promotions. The core campaign objective will remain to encourage eye health through regular optometric care. We've been negotiating with the Australian government for over 12 months to secure additional funding for the campaign and are confident, despite the current situation, that we will be successful. This will mean a substantial injection of funds to enhance campaign activity when the time is right.
Optometry Australia has put in places plans to ensure we can continue to provide important member support services even if our organisation is directly impacted by the coronavirus outbreak. Our team of optometry advisers can be contacted on (03) 9668 8500.
Filed in category:
Advocacy & government
,
Coronavirus
,
General news
,
Guidelines & practice notes
Tagged as:
COVID-19