Read time:

1:30min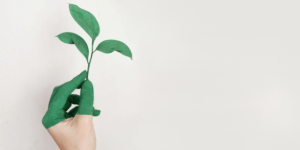 With the evidence for climate change growing almost daily, Optometry Australia is committed to leading the sector towards a more sustainable future. The peak professional body will investigate the impact optometry has on the climate, how we can cut emissions and how the changing climate will affect Australians' vision.
There is a clear consensus within the scientific community that the global temperature is increasing at too rapid a pace for our planet's living systems to adjust. This is leading to natural disasters, loss of habitat and wildlife and dangerously high pollution levels, among other serious and widely discussed problems. With 2010-2019 the warmest decade on record, it is evident that climate change poses a dire and imminent threat.
The Australian Academy of Science's report The risks to Australia of a 3°C warmer world explains: 'As the driest inhabited continent, Australia is highly vulnerable to the impacts of global warming'.
Critically, eye health will likely be gravely impacted by the changing climate. As the International Agency for the Prevention of Blindness (IAPB) says: 'Climate change is likely to increase the incidence of trachoma infections, vitamin A deficiency, cataracts, severe allergic eye diseases, glaucoma, age-related macular degeneration and eye injuries. It is also likely to disrupt eye health delivery through an increased frequency of extreme weather events.'
Additionally, health care is a substantial contributor to climate change, responsible for an estimated 4 to 5% of global greenhouse gas emissions.
Recognising that Australia's health sector, including optometry, has a role in both climate change mitigation and adaptation, Optometry Australia has launched a position statement on the need for climate action and sustainability in optometry. A first step in a long-term project, the statement outlines work to be undertaken throughout the 2021-2024 Shared Strategic Plan period.
The statement follows a climate policy consultation with members and a Special Interest Group presentation that showcased practices taking a lead in this space. Subsequent actions to the release of the position statement will include measuring impact of optometry practices and identifying key areas to maximise efforts to reduce impact.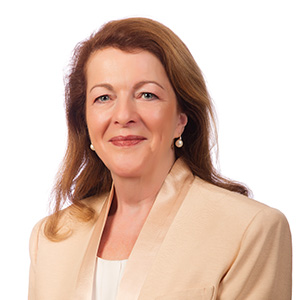 CEO Lyn Brodie says: 'This position statement is a first step in a sustained and forward-thinking climate action campaign. We'll be investigating the affects of climate on the optometry profession, engaging with key stakeholders and making sure we're supporting our members to take action and learn more.
'We all know that this is an enormous problem and that there are no easy solutions. We will be looking at evidence-based policies and recommendations for how our members can make a difference and prepare for changing eye health conditions'.
Filed in category:
Advocacy & government
Tagged as:
Sustainability