Read time:

1:30min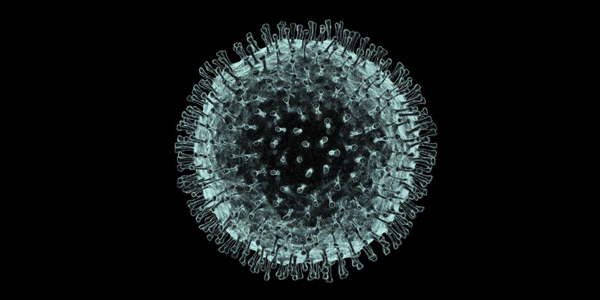 By Helen Carter
Journalist
UPDATE: Coronavirus may cause ocular signs and symptoms, according to the American Optometric Association, while the American Academy of Ophthalmology says anecdotal reports suggest the virus can cause conjunctivitis and possibly be transmitted by aerosol contact with conjunctiva.
However, Optometry Australia advises that 'the risk of presentation of a 2019-nCoV (coronavirus) infected patient presenting to an optometry practice in Australia is low.'
Optometry Australia's Member Support and Policy Officer Ben Hamlyn said: 'Despite the risk of a coronavirus infected patient presenting to an optometry practice in Australia being low, optometrists need to know the questions to ask to identify higher risk individuals and the precautions to take when they present.'
Ocular signs, discharge and tears
The American Optometric Association statement warns that although viral conjunctival infection is usually caused by adenovirus, 2019-nCoV (coronavirus) may "cause ocular signs and symptoms, including photophobia, irritation and watery discharge and these are predominantly self-limited but may require supportive care."
The statement says: 'Ocular discharge and tears are a potential source of contamination and the eye is also a route of exposure, so personal protection is required for the patient and care team.
'When dealing with a patient with an infectious virus, doctors of optometry need to have a clear understanding of the proper protocols to prevent the spread of infection.
'Vigilance and good hygiene—thorough handwashing, using gloves, disinfecting equipment and other recommendations provided by the Centers for Disease Control and Prevention (CDC)—in the office when in contact with bodily fluids, such as tears, can help prevent infection.
'It is important to proactively reinforce such infection mitigation techniques with doctors and staff, no matter the size of the office setting.'
Mask and eye protection if infection suspected
Ben Hamlyn from Optometry Australia advises that, based on Australian government advice, a surgical mask, gloves, gown and eye protection are recommended for the optometrist and those in contact with patients that are quarantinable. Any patient who is quarantinable should be provided a surgical mask, the advice states.
'Optometrists may choose to use well-fitting P2/N-95 masks for themselves and their staff as they may provide superior protection,' Mr Hamlyn said. 'This protection is not needed for patients where no infection is suspected.'
The Australian government advice also states that protection of mouth and nose with a P2/N-95 mask in addition to gloves, gown and eye protection is recommended for health care providers caring for patients potentially infected if they have severe symptoms suggestive of pneumonia or are collecting throat swabs. Due to this, it is unlikely optometrists will require P2/N-95 masks, Mr Hamlyn said.
The American association's statement suggests practitioners 'be mindful of potential coronavirus activity in the community or region and a doctor in any of the areas currently affected can minimise the risk of exposure by encouraging patients to stay home if they have symptoms of cold, flu or respiratory infections.'
Anecdotal reports and conjunctivitis
The American Academy of Ophthalmology alert advises:
'Anecdotal reports suggest the virus can cause conjunctivitis and possibly be transmitted by aerosol contact with conjunctiva.
'Patients who present to ophthalmologists for conjunctivitis who also have respiratory symptoms and who have recently travelled internationally, and certainly those recently in China or with family members recently back from China, could represent cases of 2019-nCoV.
'The Academy and federal officials recommend protection for the mouth, nose and eyes when caring for patients potentially infected with 2019-nCoV.
'While conjunctivitis is an uncommon event as it relates to 2019-nCoV, other forms of conjunctivitis are common.
'Affected patients frequently present to eye clinics or emergency departments. That increases the likelihood ophthalmologists may be the first providers to evaluate patients possibly infected with 2019-nCoV.'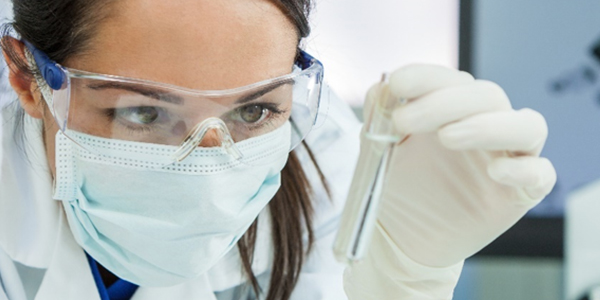 Ask before appointment and on arrival about travel and symptoms
Our earlier story advised optometrists to take proactive steps to prevent the spread of Coronavirus by routinely asking all patients before their appointment and again on arrival at the practice if they have returned from China in the past two weeks.
Based on advice from health authorities in Australia and overseas, Optometry Australia advises that the best risk averse option for optometrists and optometry practices is for optometrists to ask if a patient has returned from an affected area in China, or has returned from China with symptoms of fever, cough, sore throat or breathing difficulties.
If they answer yes to either of these questions, it is safest NOT to see non-urgent patients until after the incubation period of two weeks has passed.
Our earlier story advised that if you DO see a patient who has returned from China within the past two weeks OR any patient with the symptoms of a respiratory infection (cough, breathing difficulty, sore throat or fever etc), even if they have not been to China recently, the following protocols (based on what is known about SARS) are recommended by The Centre for Disease Control in the US:
Where possible, provide patients with a surgical mask as soon as they are identified.
Conduct their evaluation in a private room with the door closed.
Provide a face mask for all personnel entering the room or dealing with the patient.
Implement basic infection control measures including hand hygiene, respiratory hygiene/cough etiquette (regular hand washing, covering mouth and nose when coughing and sneezing), and environmental disinfection.
Disinfect all surfaces they have come in contact with, including door handles and frames, equipment, chin rests, chair etc as per other virulent diseases (such as viral conjunctivitis).
70% Isopropyl alcohol is the most effective surface disinfection agent. Alcohol wipes can be used to wipe down equipment etc.
Alcohol hand wash and wipes are usually available from pharmacies but may be out of stock. 99% isopropyl alcohol spray for disinfecting surfaces is available from hardware stores and office supplies stores. 70% isopropyl alcohol wipes are also available from office supplies stores.
For medical devices in contact with a mucosal surface (eg tonometers, gonio prisms) a new chlorine dioxide disinfectant (Tristel wipes) has emerged as a good option for optometrists to consider using as it has TGA approval for high level disinfection of instrument grade surfaces in line with the ASNZ 4187 Australian Standard.
LEARN MORE:
These health sheets from the Australian Government's Health Department were updated on Sunday, February 9, 2020 and include information about masks and how to get them:
https://www.health.gov.au/resources/publications/novel-coronavirus-2019-ncov-information-on-the-use-of-surgical-masks
https://www.health.gov.au/resources/publications/novel-coronavirus-2019-ncov-information-about-the-use-of-personal-protective-equipment-ppe-during-clinical-care
See also the latest update published online today February 11, 2020 from the Journal of the American Medical Association (JAMA online):
https://jamanetwork.com/journals/jama/pages/coronavirus-alert?utm_source=silverchair&utm_medium=email&utm_campaign=article_alert&utm_term=alsomay&utm_content=ad_hoc-sidebar
Filed in category:
Coronavirus
,
General news
,
Patient care & management
,
Workplace
Tagged as:
Eye examinations
,
Patient management