Read time:

1:30min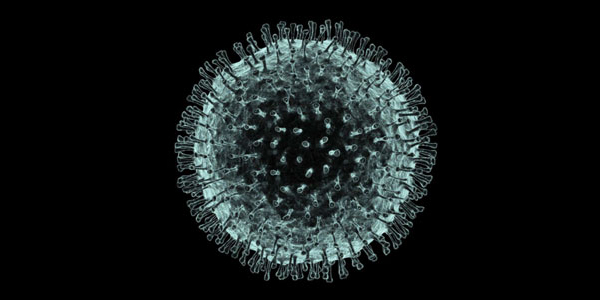 By Helen Carter
Journalist
The year 2020 was like no other we have seen, so not surprisingly, news stories and updates about coronavirus dominated the top 10 most viewed news items on our website in 2020.
COVID-19 was the topic of the top five most clicked-on stories, and seven of the top 10.
The most popular story, with nearly 27,000 views, was the first COVID-19 story we ran this time a year ago in January 2020 when the pandemic was emerging in Wuhan. Optometrists were eager to read about the virus and how they could practise safely.
The story provided the information practitioners needed to know at the time, including urging them to take proactive steps to prevent the spread of coronavirus by routinely asking patients before and on arrival at the practice if they had returned from China in the past two weeks.
Clinical news about COVID-19 including how coronavirus may cause ocular signs and symptoms and how it was anecdotally linked to and transmitted by conjunctivitis was popular, as were items about Victorian and NSW governments shutting down non-essential services.
Answering members questions about coronavirus, and JobKeeper, business shutdowns and COVID-19 updates were also well read.
Other news to get a gong in the top 10 included the TGA approving the first immunosuppressant for moderate to severe dry eye and eye surgeon James Muecke being named Australian of the Year.
The top 10 most viewed articles on the Optometry Australia news blog in 2020 were:
Optometrists are urged to take proactive steps to prevent the spread of coronavirus by routinely asking all patients before their appointment and again on arrival at the practice if they have returned from China in the past two weeks.
The Victorian, NSW and ACT Governments have announced they are moving to shut down non-essential services. We expect more states and territories may make similar announcements shortly.
From today, April 20, 2020 employers impacted by COVID-19 have the opportunity to enrol for JobKeeper via the ATO portal.
Coronavirus may cause ocular signs and symptoms, according to the American Optometric Association, while the American Academy of Ophthalmology says anecdotal reports suggest the virus can cause conjunctivitis and possibly be transmitted by aerosol contact with conjunctiva.
The respiratory illness outbreak caused by coronavirus (COVID-19) is impacting Australia and has recently been declared a global pandemic by the World Health Organization.
Based on the advice of the Department of Health, we recommend optometrists use their clinical judgement to determine if appointments can be postponed without undue risk to patient health or well-being.
A new dry eye treatment – ciclosporin – which treats the underlying inflammation of the disease is now available in Australia.
As of Monday morning 23 March, it appears all State Governments have agreed to align with Federal advice on the range of businesses to be included in this week's shutdown.
In a win for the eye health sector, South Australian ophthalmologist Dr James Muecke, AM, has been named Australian of the Year for 2020 and is putting diabetes on his hit list.
10. We answer members questions about coronavirus
Optometry Australia's help desk optometrists have been busy answering members' questions about coronavirus and have compiled them into a list of clinical questions and answers, providing helpful hints for practitioners during the coronavirus crisis.
---
The Optometry Australia team did all it could in 2020 to help stop COVID-19 knocking on the door of the nation's optometrists. This included a complete guide to infection control video during the COVID-19 pandemic covering how to protect you, your patients and staff.
The best 25 minutes optometrists can spend is watching this video from Optometry Australia's Chief Clinical Officer, optometrist Luke Arundel. Luke delivered the online presentation at Optometry Virtually Connected. If you missed it, get on board and if you saw it, it's worth watching again.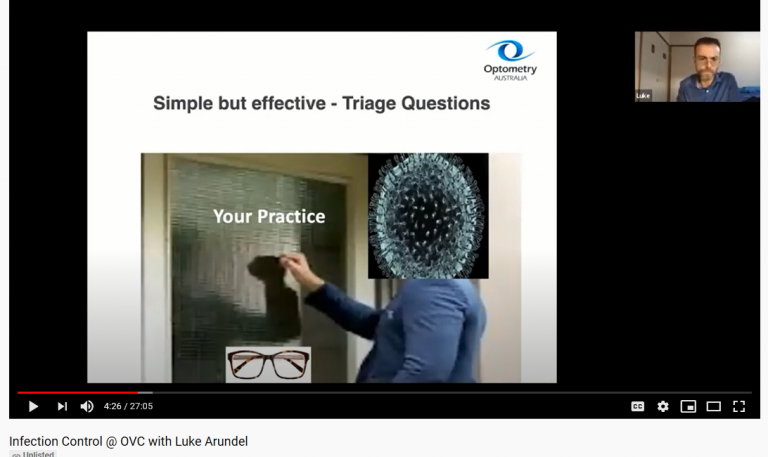 Read also:
Filed in category:
Coronavirus
,
General news
,
Publications & podcasts
Tagged as:
COVID-19
,
Member services
,
Patient management