Read time:

1:30min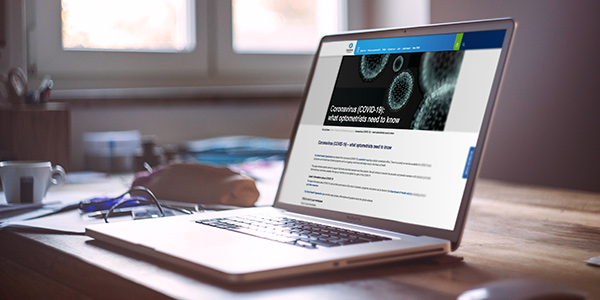 By Optometry Australia
We are happy to share with you a dedicated online hub we have created to support optometrists in Australia. This COVID-19 online resource hub is where you will find the the most up-to-date, accurate and relevant information and resources on COVID-19 related to our profession. Information within this hub is being updated continuously.
The hub features:
Practical support – HR, business continuity and support;
Clinical FAQ – reviewed and updated daily;
Dedicated clinical pages, including infection control, face masks, contact lenses and telehealth – with more pages to be added as the need arises;
A section outlining and linking to the growing body of research relating to COVID-19 and eye health;
Patient and practice resources to display in your practice or on your digital channels, with relevant messages for your patients and communities;
Direct links to other helpful information and resources such as the World Health Organisation (WHO), Australian Department of Health, and Optometry Australia's Institute of Excellence where you can access online CPD; and
A list of helpful resource hubs for special interest areas, including related health conditions such as diabetes, and the COVID-19 situation in Aboriginal and Torres Strait Islander communities.
If you believe that there is any information, or resources, missing from this hub, please email us at policy@optometry.org.au.
Regular updates via subscription
We encourage you to visit the COVID-19 online resource hub regularly to check updated information and resources.
We do appreciate that this can be time consuming and from today, you can subscribe to a more regular COVID-19 Bulletin where we will automatically send you short updates when there are new optometry-related coronavirus resources and information available. These opt-in bulletins will be issued Monday to Friday from this week, in conjunction with Optometry Australia's more comprehensive COVID-19 communications.
Filed in category:
Coronavirus
,
General news
,
Member resources
,
National & State initiatives
Tagged as:
COVID-19
,
Member services