Read time:

1:30min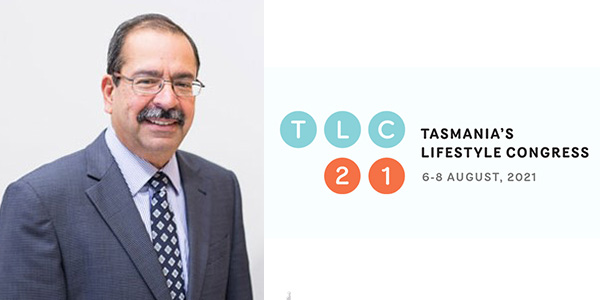 Professor Nitin Verma
By Helen Carter
Journalist
Optometrists have been advised to look for rare but potentially deadly and blinding 'black fungus' as well as conjunctivitis linked to COVID-19, and uveitis flares from the disease or vaccination, TLC will hear.
RANZCO president, ophthalmologist Professor Nitin Verma AM will give a presentation on the ocular and periocular manifestations of COVID-19 at Tasmania's Lifestyle Congress 2021 in August. A consultant ophthalmologist at Hobart Eye Surgeons, he is Clinical Professor at the University of Tasmania and Clinical Associate Professor at the University of Sydney.
'As more people get infected with COVID-19 we get more information. As there are more observations and studies, and as more people are vaccinated, we are learning more about the ocular and peri-ocular manifestations of COVID,' he said.
'The virus can attach itself to ACE2 receptors on the surface of the eye and in the respiratory tract but it's more likely to enter the body via the respiratory tract and being inhaled rather than via the eye.
'If a person gets a respiratory illness, they may also get conjunctivitis and have itchy, red eyes so COVID might manifest as conjunctivitis and eye care professionals should keep this in mind that with a lot of COVID around, it could be related to COVID if someone has conjunctivitis.
'Another thing to keep in mind is that sometimes a side-effect of the vaccination is re-activation of uveitis, although the coronavirus itself can also cause a uveitis flare-up. Another case series has found that optic neuritis can also occur after vaccination against coronavirus.'
Black fungus and orbital cellulitis
Another condition to look for is 'black fungus' or mucormycosis, a fungal infection caused by exposure to mucor mould found in soil, plants, manure, and decaying fruits and vegetables. The condition can also be caused by aspergillosis, an infection caused by a common mould that lives indoors and outdoors.
'The fungus can invade blood vessels, get into organs, the brain and sinuses, and lead to loss of sight and death,' Professor Verma told Optometry Australia.
'The disease is uncommon but there has been an increase in cases in India during the pandemic. There have been cases elsewhere and it could potentially happen in Australia.
'Everyone working in this sector dealing with eyes should keep in mind that while not common, it can happen here and if you recognise it straight away, you may be able to save a person's sight, and more importantly their life, if they get referred quickly to hospital for treatment.
'The message is to keep in the back of your mind that if a susceptible person suddenly develops orbital cellulitis during a COVID outbreak, it could be a fungal infection and it could be black fungus.'
The infection is named because black lesions on the nasal bridge or the palate can quickly become more severe.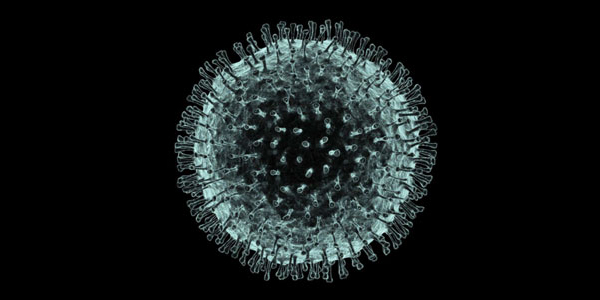 Piggybacks on immunocompromised
Professor Verma said black fungus was a separate condition and not caused by coronavirus but piggybacked off COVID in people who were immunocompromised with conditions such as poorly controlled diabetes or haematological malignancies.
Experts believe steroids to treat COVID-19 may increase the risk of black fungus since they dampen the immune system, and because India has so many people, is a tropical country and has high diabetes rates, conditions are ideal for it to thrive.
For example, diabetes lowers the body's immune defences, coronavirus exacerbates it, and steroids fuel the fire.
'The fungal infection takes hold in a weakened body,' Professor Verma said.
He has spoken to an ophthalmologist colleague in an Indian hospital who is treating eight to 10 cases of black fungus a day.
India has recorded more than 40,000 cases of black fungus during the second wave of the pandemic, and over 3,000 died. More than 85 per cent also had COVID-19 and more than half had been taking steroids.
Black fungus cases have also been recorded during the pandemic in the UK, US, France, Austria, Brazil, and Mexico.
The Centers for Disease Control and Prevention state symptoms include one-sided facial swelling, headache, nasal or sinus congestion, fever, blackening of the nose and inside of the mouth, cough, chest pain and breathing difficulties.
There have been cases of patients going blind or having surgery to remove their eyes and jawbone to save their lives.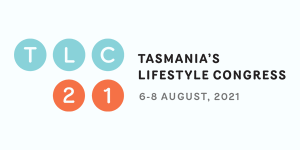 TLC 21
Tasmania's Lifestyle Congress (TLC) from August 6 to 8 provides optometrists a unique educational experience in picturesque Hobart. Extensive CPD and therapeutic points are available. The program includes the Australian Low Vision Seminar on Saturday morning.
The conference venue, the Wrest Point Hotel situated on the Sandy Bay waterfront, features some of the best views in the city. The Wrest Point is offering discounted room rates for delegates and is located a short taxi ride to Salamanca Place, Battery Point, Hobart CBD and the Brook Street Pier for ferries to various water and wilderness tours.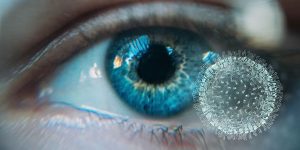 See also COVID resources on Optometry Australia's website:
Links between COVID-19 and viral conjunctivitis
The role of eye protection during COVID-19
Optometry practice ventilation
Filed in category:
Coronavirus
,
CPD, conferences & events
Tagged as:
COVID-19