Read time:

1:30min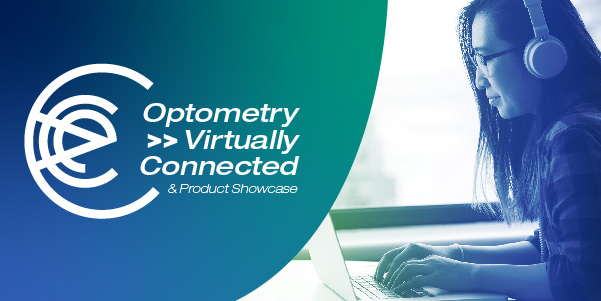 By Optometry Australia
The countdown is on to the inaugural Optometry Virtually Connected, launching in 11 days. This innovative event will bring you the best available education and interaction with suppliers that has been unavailable in the last couple of months.
If patient commitments prevented you attending a multi-day conference in the past, Optometry Virtually Connected now provides you the freedom to participate without having to leave your practice or your home.
Optometry Virtually Connected is being held completely online from 26-28 June 2020. Because it is a virtual digital event, you can still see patients in-between participating in our terrific CPD program, spending time meeting with product innovators in the event's virtual Product Showcase or chatting with fellow delegates in the online chat room or at our online cocktail party.
Register now. Registration is free for members, and non-members can attend a restricted program for $349.
The event commences at 2:00pm AEST time on Friday 26 June and concludes at 3:00pm AEST on Sunday 28 June.
Download the full event program here.
CPD program
Optometry Virtually Connected gives you the opportunity to earn 22.5 CPD points by attending our program of quality live and on-demand webcasts. Four live webcasts will be held and seven on-demand webcasts will be available for viewing.
Additional points can also be earned by attending webcasts conducted by optometry suppliers in the Product Showcase.
Full details of the CPD program are available within the downloadable event program.
Program updates
Recent updates to the program include:
Friday 26 June at 5:15pm – the launch of We are Here, an inspiring and uplifting song created in collaboration with members and Robin Waters (Ella Hooper) as well as our very own talented Sophie Koh, songwriter, singer, optometrist and valued member of our Member Support team.
Saturday 27 June at 9:00am – Simon Hanna, Professional Development and Clinical Policy Manager, Optometry Australia chats with Ian Bluntish, Chair, Optometry Board of Australia about the CPD changes that will take place in December this year and how they will impact optometrists.
Chat with us during the event
Join us at the opening virtual Welcome Cocktail Party on Friday 26 June at 5:00pm and chat with Darrell Baker, national President and Lyn Brodie, national CEO as well as your fellow colleagues.
Join us at the Optometry Australia stand during the following periods to chat live with one of our representatives:
Saturday 27 June

9:30-10:45am – Ben Hamlyn, Member Support
2:00-2:45pm – Sophie Koh, Member Support
3:00-4:00pm –Darrell Baker, President and Lyn Brodie, CEO

Sunday 28 June

10:00-11:30 – Luke Arundel, Chief Clinical Officer
If you would like to make an appointment to chat to us outside of these times, please contact Nicole Ostrognay at Optometry Australia. Email: n.ostrognay@optometry.org.au.
Meet with our product innovators
We have 23 companies represented in the Product Showcase and we recommend making an appointment with those companies that you may be interested in learning more about their product developments or health initiatives. You can contact them via email by simply clicking on the name of the company representative below:
Follow us and the event
Follow us on Facebook, Linked In and Twitter and use the hashtags: #optometry and #OVCOA and mention @OptometryAus to keep up to date with event news and information.
We look forward to welcoming you to the inaugural Optometry Virtually Connected – don't forget to register now!
Filed in category:
Coronavirus
,
CPD, conferences & events
,
General news
,
Member resources
,
Registration
,
Sector news
Tagged as:
COVID-19
,
Fees & registration
,
Leadership
,
Member services
,
Sector changes