Read time:

1:30min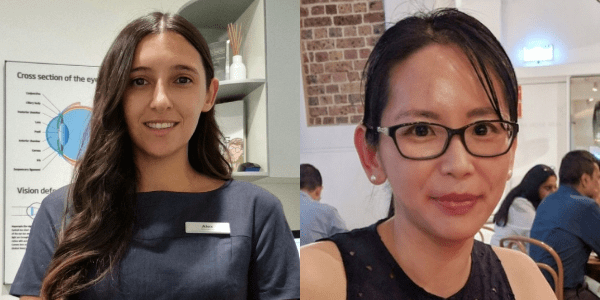 L-R: Alexandra Coffey, Eleanor Yang
Optometry Australia has awarded bursaries to members Alexandra Coffey and Eleanor Yang to attend the 2022 National Aboriginal and Torres Strait Islander Eye Health Conference.
The theme for this year's conference is Our Vision in Our Hands representing Aboriginal and Torres Strait Islander leadership and ownership of eye health. It invites consideration of how best to approach efforts to close the gap for vision and end avoidable vision loss and blindness. It calls for greater leadership and ownership of eye health by Aboriginal and Torres Strait Islander Peoples, along with the shift in power that is necessary to produce the outcomes that we are all working towards.

Our bursary recipients will receive $1,500 each to contribute to travel, accommodation and conference registration costs. The conference will take place on Larrakia Country in Darwin on Tuesday 24 May to Thursday 26 May.
Optometry Australia's Policy & Advocacy Manager Sarah Davies said: 'We were extremely encouraged to receive interest from 20 deserving applicants and, through a blind review process, are happy to be able to assist two members with a particular interest in Aboriginal and Torres Strait Islander Peoples eye health to attend.'
Alexandra and Eleanor display a strong passion and desire to contribute to efforts to reduce the gap in eye health for First Nations peoples.
Alexandra completed her optometry degree at Flinders University in 2019, and is passionate about facilitating equality in access to eye care and healthcare in general.
As part of her graduate program, Alexandra led a project in "Improving Delivery of Diabetic Eye Care in Practice" that focused on improving co-management between GPs and Aboriginal Health Services. She says the success of this project has steered discussions in her workplace on the importance of improving cultural awareness as a business.
During her career, Alexandra spent a week working at Mala'la Health Service in Maningrida with the Brien Holden Vision Institute (BHVI), and ran an optometry clinic at Maari Ma Health in Broken Hill, NSW. She describes this period of providing care to First Nations peoples as the 'highlight of her career', and looks forward to attending the upcoming conference in May.
'I have always aimed to be an ally for Aboriginal and Torres Strait Islander peoples. Gaining knowledge and guidance from First Nations peoples on how I can contribute to closing the gap in healthcare is one of my key personal steps in this growth,' Alexandra says.
'I am hopeful that attending this conference will also provide me with opportunities to use my passion to assist Aboriginal and Torres Strait Islander peoples in improving access to care and eye health.'
Fellow recipient Eleanor is a practicing optometrist who has worked as a locum in New South Wales and Queensland, and volunteered in community food banks in Sydney. She recently completed a master's degree in public health at the University of Sydney, undertaking subjects related to Aboriginal and Torres Strait Islander health and history including epidemiology, mental health and access to services and service delivery.
This year, Eleanor plans to begin her PhD at the University of NSW in epidemiology by examining vision impairment and longitudinal trends. She says: 'attending the conference will allow me to learn more about First Nations-led initiatives in reducing the eye health gap.'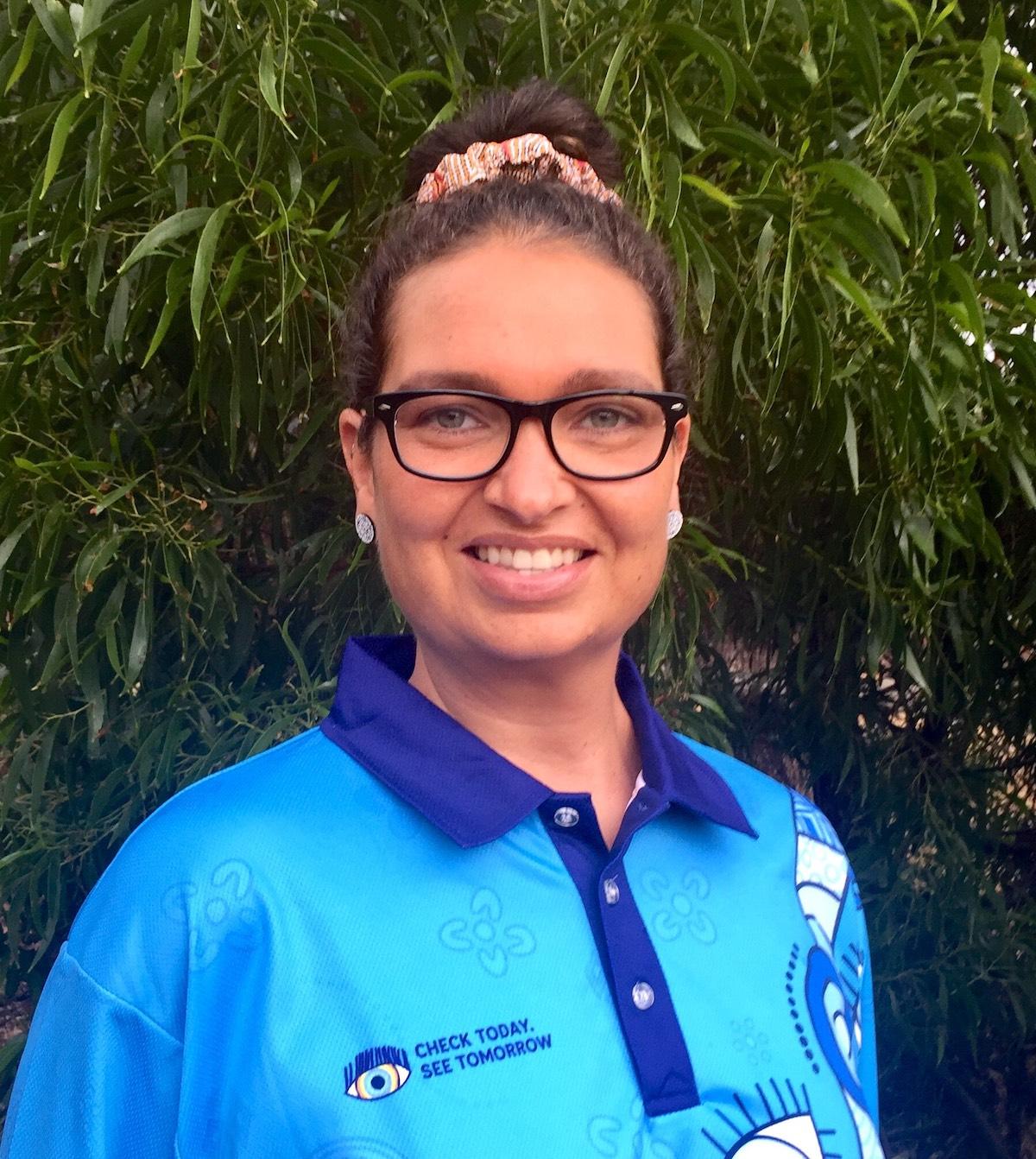 Optometry Australia will also be backing Gunditjmara, Wotjobaluk, Ngarrindjeri and Buandig woman Kylie Clarke with a sponsorship grant to attend the conference as a future optometry student.
Inspired by the stories of Aboriginal eye health practitioners and professionals, Kylie is now walking her own journey towards improved eye health outcomes for Aboriginal and Torres Strait Islander Peoples.
Kylie says that 'by being immersed in the space, she has developed a curiosity for eye health and transformative eye care, a deeper understanding of inhibiting systems and an appreciation of the recommendations and initiatives that address eye health disparities.'
She adds that she 'feels a strong sense of responsibility to mob, with aspirations to respond to community's eye health needs in outreach settings and to also contribute to health equity at a leadership level.'
Sarah says: 'Optometry Australia is pleased to be able to support members Alexandra and Eleanor, and back future optometry student Kylie, in attending this important event and look forward to working with each of them, our other eye health sector colleagues as well as First Nations Peoples, organisations and communities to continue to improve eye health outcomes for Aboriginal and Torres Strait Islander Peoples.'
Optometry Australia's CEO, Ms Lyn Brodie; General Manager – Member Support and Optometry Advancement, Skye Cappuccio; and Optometry Development Manager, Ben Hamlyn will also attend the conference. We encourage all Optometry Australia members to consider registering for the conference.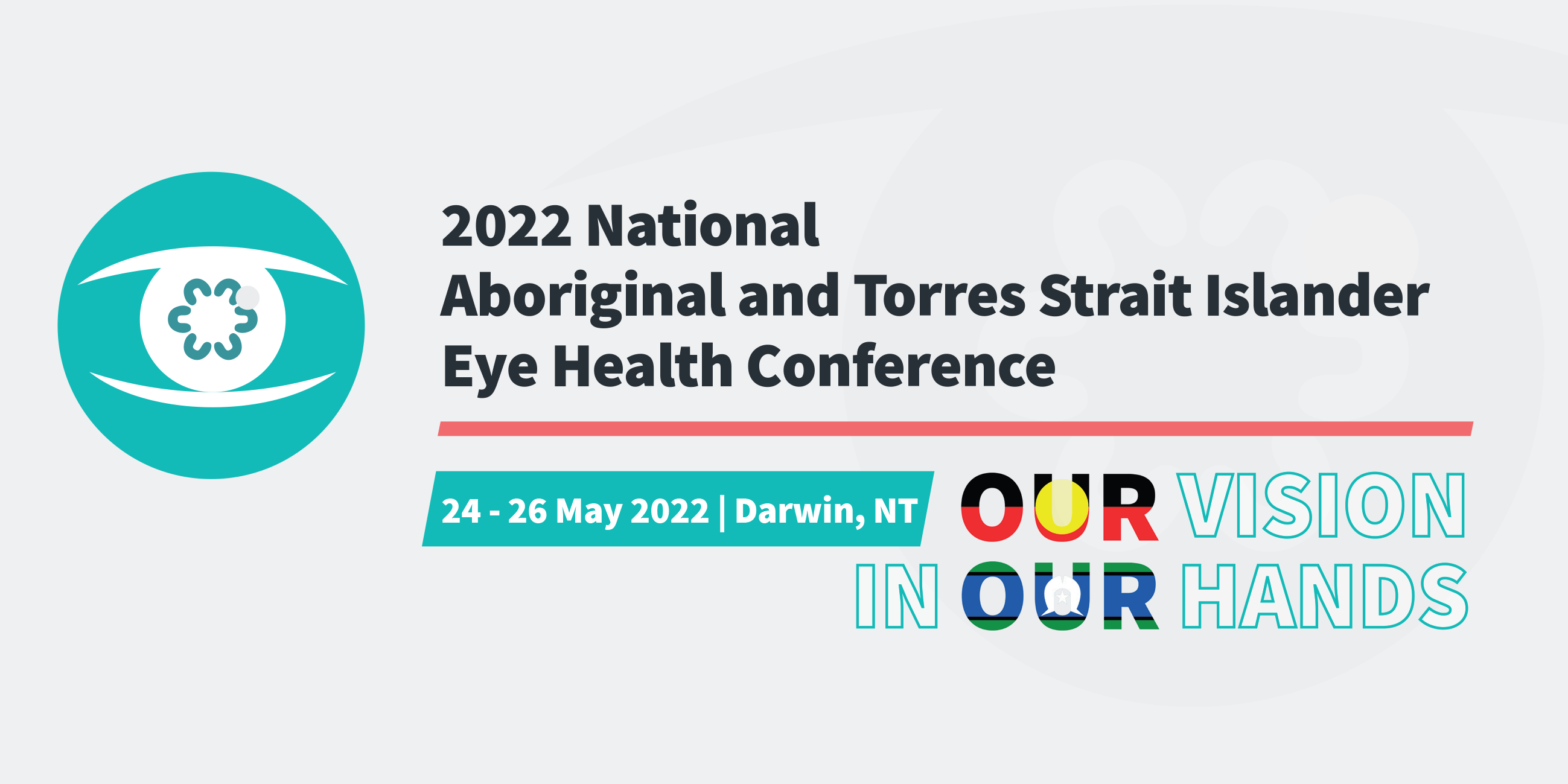 Members interested in attending the 2022 National Aboriginal and Torres Strait Islander Eye Health Conference can find more details on the event, as well as register their attendance, here.
For any questions concerning the conference, please email Indigenous-EyeHealth@unimelb.com.au.
Filed in category:
CPD, conferences & events
,
General news
Tagged as:
Awards - honours - grants-bursaries