Read time:

2:30min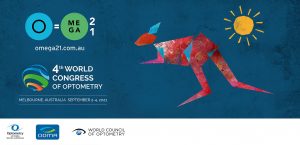 By Helen Carter
Journalist
Hundreds of optometrists from around the world will converge on Australia in 2021 to attend the 4th World Congress of Optometry in Melbourne, which will be held alongside O=MEGA21.
The World Council of Optometry today announced that the congress will be in Melbourne from September 2 to 4, 2021 and will run in partnership with the O=MEGA clinical conference and trade show at Melbourne Convention and Exhibition Centre.
The winning competitive global tender was put together by Optometry Victoria South Australia (OV/SA) and the Optical Distributors and Manufacturers Association of Australia (ODMA) and supported by the Melbourne Convention Bureau. It was backed by the Victorian Government against bids from multiple cities and multiple continents.
An ecstatic OV/SA CEO Pete Haydon said the inaugural O=MEGA had attracted 1100 optometrists to its clinical conference and organisers were expecting 500 to 1000 more would attend the joint World Congress/O=MEGA event.
'The group spent 18 months preparing the bid and we were very confident that we had a good product as we had built a very credible offering with O=MEGA,' he said.
'One reason our bid was attractive to the World Council is that the 3rd World Congress of Optometry from October 23 to 27, 2019 is in Florida coinciding with the largest clinical optometry conference in the Northern Hemisphere, the American Academy of Optometry's Academy 2019 Orlando. As O=MEGA is effectively the Southern Hemisphere's equivalent it was easy for the Council to understand the model and the synergies.'
Melbourne bid 'exceptional'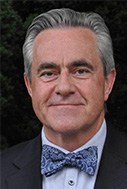 Incoming WCO president Paul Folkesson
Incoming WCO president Paul Folkesson will confirm the partnership at a ceremony at the Congress in Orlando on 26 October.
'I'm delighted that the WCO is heading Down Under,' Mr Folkesson said. 'We had a very strong international field of contenders wanting to host the 4th World Congress of Optometry, and the Melbourne bid was exceptional.
'I have no doubt that the Australians have the experience, infrastructure and professionalism to deliver an outstanding event.'
Mr Haydon said: 'This was part our plan, to have O=MEGA19 excel at launch, which it did, attracting more than 3,500 visitors, and then have that success support our WCO bid.
'Also, we've had 25 years' experience running a high-level clinical optometry conference, SRC and are committed to delivering quality, practical, cutting-edge education for optometrists. ODMA also has the infrastructure and experience to do it, with its long experience delivering excellence for the industry through ODMA Fair.'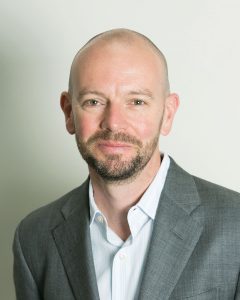 OV/SA CEO Pete Haydon
Public health focus
Mr Haydon said that as O=MEGA was a dual stream clinical conference, organisers might add the World Congress as a triple stream, focusing on public health since the World Congress of Optometry is more of a public health forum.
'Or the Optometry Board of Australia's CPD changes may mean we make the congress more formative assessment work with learning tasks or small workshops,' he said.
'We're not sure yet but we'll have a current WCO member on our committee to help with planning, and will also get more ideas when our small taskforce visits Orlando next week to accept the bid at a ceremony and 'sell' Melbourne and Australia as the place to be in 2021 as part of the conference. We'll be promoting Melbourne as a great cosmopolitan city and Australia as a great holiday destination pre or post congress.
Competitive fees
'In all likelihood members who attend O=MEGA 21 will have full access to attend the World Congress and we'll continue to work hard to ensure that fees are very competitive, as they were for the inaugural O=MEGA19 this year.'
Lectures at the World Congress will have COPE accreditation so North American optometrists can receive accredited CPD, he said.
Mr Haydon said having the World Congress in Australia would also help broaden understanding of how optometry works globally.
The World Council of Optometry is a global optometry association with members in 83 countries, including Optometry Australia, their partners and supporting organisations. It facilitates the development of optometry around the world and supports optometrists to promote eye health and vision care as a human right, through advocacy, education, policy development and humanitarian outreach.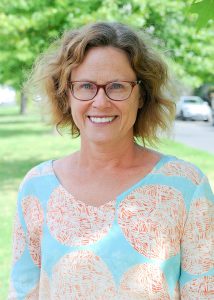 OV/SA President Elise Pocknee-Clem
OV/SA President Elise Pocknee-Clem said: 'It's an honour to have been chosen to host the 4th World Congress of Optometry.
'Early September is a great time to visit, get high-quality continuing education, and see how optometry is practised in Australia and the Asia Pacific region.
'It will be a tremendous opportunity for our members to come together, share ideas, and make international connections. Melbourne is a wonderful place to bring family and friends.
'We encourage you to discover the hidden gems of the city, and to spend some time travelling in Australia – one of the most beautiful, safest, and friendliest countries on Earth.'
The Chairman of ODMA, the leading industry body which operates the largest eyecare and eyewear show in Australia, Robert Sparkes, said: 'O=MEGA21 is the largest and most credentialed clinical conference and trade show in the Southern Hemisphere for optometry and the ophthalmic optics community.
'It has always been our plan to expand the reach of our new O=MEGA offering, and make it a truly regional event. We are excited about collaborating with the World Council of Optometry and hosting WCO4 during O=MEGA's second stellar conference.'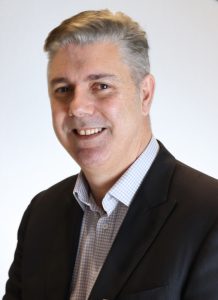 ODMA chairman Robert Sparkes
Optometry Australia's National CEO Lyn Brodie said: 'With optometrists, academics and researchers from around the globe gathering in Melbourne in 2021, this is a terrific opportunity to showcase Australian optometry on the world stage.
'We can all look forward to demonstrating our achievements in fostering optometry as a vibrant and vital Australian health care profession. Congratulations to Optometry Victoria South Australia and their partners for securing this significant global event.'
Filed in category:
CPD, conferences & events
,
National & State initiatives
Tagged as:
International
,
Leadership
,
O=Mega Vic
,
Stakeholders & partners