Read time:

1:30min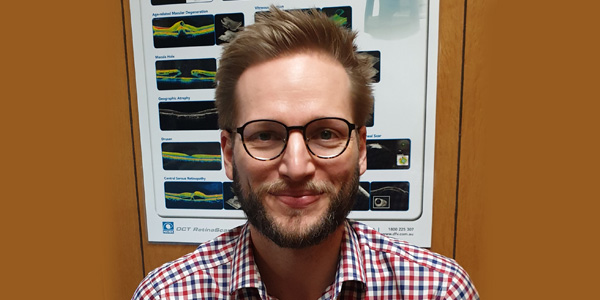 Tim Martin
By Helen Carter
Journalist
Optometrists can minimise risk of complications from steroids with careful prescribing, Blue Sky Congress will hear next month.
Optometrist Tim Martin, pictured above, said that generally, steroids were used appropriately and optometrists were careful and thoughtful in their use of topical steroids but there was the risk of overuse with complacent prescribing or not considering viral conditions.
'The common side effects of intraocular pressure rise and cataract are well known and optometrists are very well trained in watching for this so for the most part steroid use is appropriate,' he told Optometry Australia.
'However, steroids can be a victim of their own success and they will make many red eye conditions look better so it is important that we all remember to take the time to consider appropriate diagnoses and address the underlying disease when present.'
Mr Martin works in private practice and as a senior clinical teaching instructor at Melbourne University's teaching clinic in both general and paediatric clinics.
At Optometry Victoria South Australia's Blue Sky Congress on November 17, he will review how optometrists use steroids in anterior eye conditions and help them consider whether they should be worried about using steroids in patients who are pregnant, in paediatric patients and in those with viral conditions.
'Working in two clinics which deal with a lot of anterior eye cases, I find myself using steroids very commonly – they would be the most regularly used class of medications that I prescribe,' he said.
'There are a number of conditions where steroids work extremely well and safely and are very commonly prescribed. I intend to discuss some cases I have encountered where things are not so straightforward or extra thought is required in using them safely and dealing with or avoiding side effects.'
Use in pregnancy complicated
Mr Martin said use of any topical eye drop in pregnancy was a very complicated issue.
'It is known that topical eye drops can be isolated in systemic circulation,' he said. 'Generally, this is in very small levels but the effect of this on a developing foetus is unknown. There are no studies to help answer this question definitively and guidelines can be conflicting.
'Paediatric patients are less likely to need steroids in general but when they do it is more likely to be for chronic or recurrent conditions and they likely have a higher risk of side-effects than adults.'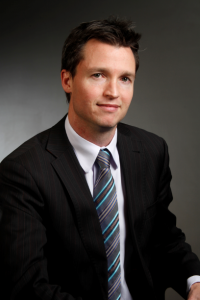 Dr Ben Connell
Anterior eye the focus
Anterior eye will be the focus of the congress, and other speakers are ophthalmologist Dr Ben Connell who provides a specialist cataract, refractive and corneal surgery service at Eye Surgery Associates and optometrist Dr Laura Downie, a clinician scientist and Senior Lecturer in the Department of Optometry and Vision Sciences at the University of Melbourne.
Dr Connell will use a case-based approach to review how he manages various cases referred to him by optometry, and discuss corneal topography and dystrophies.
'My last talk will be "Interesting cases I've learnt from" – those once in a career cases that remind us why we're in this profession,' he said. 'Those unusual cases we ponder for weeks. Those cases that we talk about with our friends, protecting confidentiality of course.'
Dr Downie will provide an update on dry eye disease, including current insights and future perspectives.
Ben, Tim and Laura will also combine to provide a case-based session where they will discuss anterior eye conditions from different perspectives including microbial keratitis, and best practice to manage patients in case of medical auditing.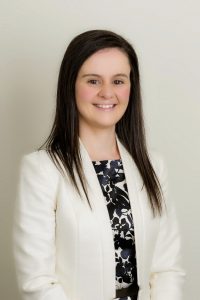 Dr Laura Downie
18 CPD points in a day
The bite sized Blue Sky event will be the first of its type from the newly merged structure of Optometry Victoria South Australia and will continue to capture the essence of fun and community that is Blue Sky. Gary Edwards will be the MC again and there will be music, antics and laughs to keep it upbeat.
Optometrists can earn up to 18 therapeutic CPD points across the day with assessment. There will also be a topic relevant trade fair and a sundowner.
CPR refresher training being held immediately before the conference is now full but another CPR refresher is being held in Adelaide on the evening of Tuesday 12 November, with limited places still available.
Register for Blue Sky Congress A Day in November from 10am to 5.30pm on November 17, 2019 at Pullman Adelaide Hotel.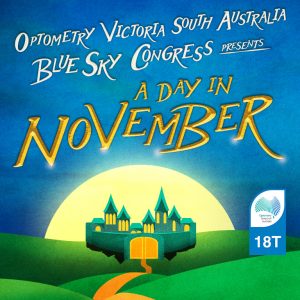 Filed in category:
CPD, conferences & events
,
Members & member initiatives
,
Patient care & management
,
Therapeutics
Tagged as:
Blue Sky SA
,
Other eye diseases
,
Paediatric optometry
,
Patient management