Read time:

2:30min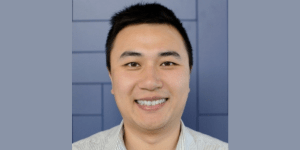 The countdown is on for Optometry Virtually Connected! Optometry Australia's online national conference is taking place from 17-19 June 2022 and is a great opportunity to hear from world renowned educators and gain up to 40.5 CPD hours including 22.5 live hours (18T) and 18 hours (12.5T) of on-demand education. 
Optometry Virtually Connected presenter Dr Alex Hui recently spoke about pain management ahead of his lectures on Sunday 19 June.  
Dr Hui said that it's important for optometrists to be aware of the nature of a patient's pain, and how we conceive of the differences between acute and chronic pain, because there does tend to be differences in both the underlying disease process and approach to management. 
He said: 'Optometrists as a whole are quite adept at managing acute presentations of pain which presents to our offices, particularly with ocular based solutions such as bandage contact lenses, lubricants or cycloplegic eye drops as some examples. Confident recommendations of other forms pain management including over the counter pain relief and how they can be applied to ocular pain presentations would help the practitioner round out their toolbox of management strategies, as well as awareness of the other forms of prescription pain medications that patients may be using for ocular or other reasons. 
'Chronic pain on the other hand may not necessarily be something that optometrists are readily managing given their complexity, but it is important that we are aware of some of the potential manifestations so they can be referred and managed appropriately, and so that we can also be cognisant of the pain management journeys that our patients may be embarking after some ocular conditions such as herpes zoster ophthalmicus.' 
Dr Hui believes that optometrists are ideally suited to be the primary care providers for any ocular conditions from the general public and should be the first port of call for eye pain. 'We have all of the required training, skills, and specialised equipment to be able to diagnose and manage these conditions promptly. Some additional public awareness of this fact is probably needed however, as I feel many people in the public also consider going to either their GP or the emergency departments as well.'  
Dr Hui will present two lectures at Optometry Virtually Connected on Sunday 19 June; Pain Management for Optometrists at 10:30am AEST and A Stepped Approach to the Management of Ocular Allergy at 11:30am AEST.  
About Dr Hui 
Dr Alex Hui is a Senior Lecturer at the School of Optometry and Vision Science at UNSW Sydney and Head of Biosciences at the Centre for Ocular Research and Education, University of Waterloo. He completed his optometry training and PhD at the University of Waterloo and the Centre for Contact Lens Research in Canada. 
An author on more than 20 publications, Dr Hui has been an invited speaker at conferences worldwide including in Australia, Canada, Japan and the USA. His research and teaching interests include contact lenses, ocular disease, ocular therapeutics, myopia control and drug delivery. 
Register now to attend Optometry Virtually Connected 
Registrations are open until midnight Tuesday 14 June. Optometry Australia members and members of New Zealand Association of Optometrists can register and attend for free. Non-members can attend for just AUD$395 per delegate. 
Filed in category:
CPD, conferences & events