Read time:

1:30min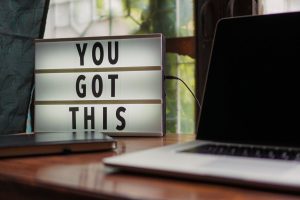 As we are now in the final five months of this CPD year which ends on 30 November 2021, we wish to remind members of the Optometry Board of Australia's (OBA) education requirements for optometrists.
Optometry Australia's head of education, Simon Hanna said that it is incumbent on all optometrists to ensure that they have fulfilled their education requirements in order to maintain their registration to practise.
'All optometrists have 12 months to meet the minimum amount of hours set by the OBA within each CPD year and therapeutically endorsed optometrists have expanded requirements to meet', he said.
The minimum requirements for optometrists for each CPD year – which commences on 1 December and concludes on 30 November annually – include:
completing a CPD learning plan and completing a reflection of all education undertaken; AND
completing 20 hours of CPD of which a minimum must be five (5) hours of interactive CPD*.
Therapeutically endorsed optometrists are also required to complete:
An additional 10 hours of therapeutic CPD of which two (2) of those hours must be therapeutic interactive CPD*.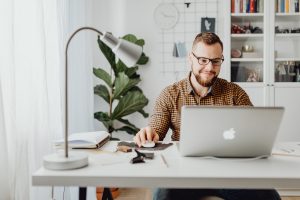 Quality live, on-demand and interactive education on offer
Simon explained that Optometry Australia is committed to providing members with the quality education that they need, plus the learning tools required, to meet the OBA's stringent CPD regulations.
'We deliver a wide suite of complimentary CPD annually and that is accessible to all members. All our training programs are delivered by leading educators and quality assured by Optometry Australia's Institute of Excellence', he said.
This suite includes live webcasts and a vast catalogue of on-demand education – including recorded webcasts and podcasts, advanced clinical modules and publications – accessible to members via our Institute of Excellence, anywhere, anytime and on any screen.
Simon said that Optometry Australia was also introducing a range of interactive discussion workshops commencing on Wednesday 25 August, with registration details to follow. The first set of four interactive workshops will focus on paediatric optometry with plans to launch a series of therapeutic interactive workshops prior to the end of the CPD year.
Details of all live and interactive workshops will be promoted in each fortnightly Your Education newsletter.
Digital tools to support education requirements
'We have also created the digital tools that members need to fulfil their education obligations such as a highly flexible online learning plan which can be constantly updated and tailored throughout the year and to which course reflections can be added.
'These learning plans and reflections can be printed or downloaded at any time and, if needed, presented to the OBA for auditing purposes,' Simon said.
Optometry Australia will also automatically upload hours of any course that a member completes which has been quality assured by Optometry Australia's Institute of Excellence.
'This means that you don't have to track them or record whether they are clinical, therapeutic, interactive or non-clinical CPD hours,' he highlighted.
Additional quality-assured courses are also available for members via the Institute of Excellence's CPD Events platform.
All courses on the Institute of Excellence have been classified as: Clinical (C); Therapeutic (T), Interactive (i) or Non-clinical (N).
* Interactive CPD: the Optometry Board of Australia's defines interactive CPD as: 'learning that involves a two-way flow of information and occurs with other practitioners, such as face to face or interactive online education'.
Filed in category:
CPD, conferences & events
,
Publications & podcasts
,
Registration
,
Therapeutics
Tagged as:
CPD - education
,
Institute of Excellence
,
Member services
,
Paediatric optometry
,
Therapeutics