Read time:

1:30min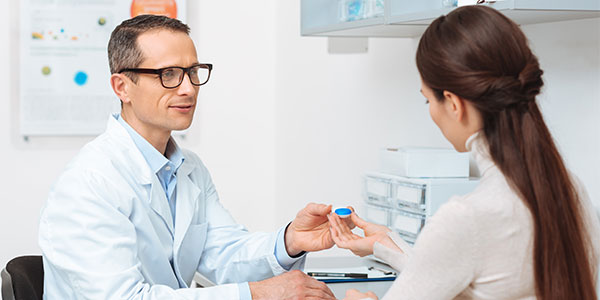 SPONSORED CONTENT: New and evolving myopia interventions – such as orthokeratology – are becoming vital management options for optometrists to harness within their practice.
Myopia – or short-sightedness – is one of the most common eye conditions treated by optometrists.
Studies show the condition is increasing in prevalence: it has been estimated that by 2050 half of the world's population will be myopic.
Optometrist Dr Laura Downie, senior lecturer at the University of Melbourne, says this rise is concerning but advances in technology are having a big impact on the field of myopia management.
'Myopia in itself can often be corrected with glasses or contact lenses but what is particularly concerning about myopia is its association with sight-threatening eye diseases – particularly with higher degrees of myopia,' she said.
'We are seeing a rapid rise in research to evaluate the efficacy and safety of interventions for slowing the progression of myopia – especially in children.'
Orthokeratology – or Ortho-k – the use of contact lenses worn overnight, is one intervention that is gaining traction.
'Orthokeratology is a form of vision correction that involves overnight wear of specialised rigid contact lenses, which are designed to remodel the surface of the eye – the corneal anterior surface – overnight,' Dr Downie explained.
'A person wears specially fitted contact lenses while they sleep. In the morning, they take those lenses off and, with consistent nights of lens wear, the effect gradually builds up; the aim is for them to achieve clear, unaided vision throughout the day.'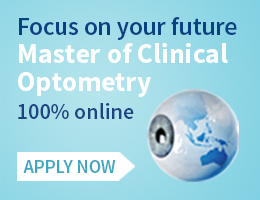 Dr Downie says continued research interest and investment into the utility of orthokeratology for modulating myopia progression reflects the promise of the intervention.
'There is emerging evidence that this modality not only corrects short-sightedness but may also slow  the rate of myopia progression – particularly in children, who are most at risk of having changes in their prescription,' she said.
Dr Downie says it is vital for optometrists to pursue continuing professional development opportunities in myopia management.
'The field is rapidly evolving – every year there is important research that needs to be factored into practice,' she said.
Students at the University of Melbourne learn from renowned and experienced clinicians and benefit from the university's translation of research into practice, she said.
'We have leading research being undertaken; the focus is on how to package that information and make it useable so that clinicians can apply the best evidence into the clinical care that they provide to their patients,' she said.
The Master of Clinical Optometry at the University of Melbourne is designed to offer clinicians the flexibility to study alongside their current practice.
Delivered wholly online, the course can also be taken as individual specialist certificates, including the Specialist Certificate in the Management of Contact Lens Patients, which includes cutting-edge content on orthokeratology and myopia management.

Filed in category:
CPD, conferences & events
,
Patient care & management
Tagged as:
Patient management
,
Universities