Read time:

1:30min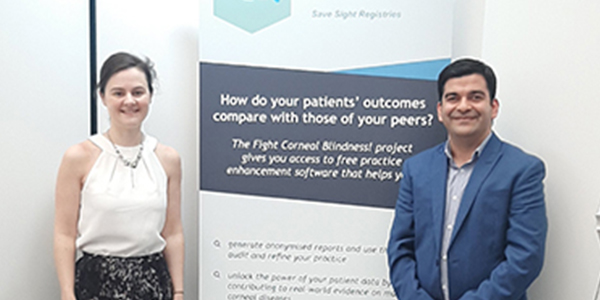 Associate Professor Laura Downie and Dr Himal Kandel
By Helen Carter
Journalist
Optometrists have been invited to join a new online dry eye registry to track treatment outcomes, as well as an existing keratoconus registry, both of which are free, and take part in a free webinar about them next Monday.
The Save Sight Dry Eye Registry is a new initiative that will be available to optometrists and ophthalmologists to track outcomes of dry eye and its treatment, benefitting patients and practitioners.
The new registry will be officially launched by ophthalmologist and principal investigator of the Save Sight Keratoconus Registry, Professor Stephanie Watson from Save Sight Institute, at a free webinar for all optometrists managing keratoconus and/or dry eye next Monday, March 22, 2021, 7pm to 8pm AEDT.
The webinar will help optometrists answer how they can evaluate clinical outcomes of their patients with keratoconus – which can affect up to one in 500 people – and/or dry eye, one of the most common eye disorders.
Optometrist, clinical researcher at the University of Melbourne and co-chair of Save Sight Registries steering committee of the Optometry Module, Associate Professor Laura Downie said optometrists could now use the Save Sight Registries to collect and review outcomes of their own patients with keratoconus and dry eye disease.
Associate Professor Downie said: 'I am excited to share the new dry eye registry with my colleagues.
'The registry is designed for optometrists to audit the outcomes of their clinical care, and to assist with communicating these outcomes to patients. An added benefit is that deidentified data collected in the registry can be used for research.'
In 2015 Professor Watson launched the Fight Corneal Blindness Project; the first corneal modules of the Save Sight Institute's Save Sight Registries online platform to analyse real life treatment outcomes globally. The first modules were for macular degeneration, diabetic retinopathy and keratoconus, and dry eye is now joining the registries framework.
Complementing the capture of keratoconus natural history and surgical outcome data, the Save Sight Keratoconus Registry – Optometry Module was launched in 2020.
'The optometry module is an innovative concept and one of the few clinical registries worldwide that currently engages optometrists,' Associate Professor Downie said. 'The registry offers several benefits to users and is available free of cost.'
Keratoconus data on 30,000 clinical visits
Sydney optometrist and Kornhauser Research Associate at the Save Sight Registries, Dr Himal Kandel said that as of 1 March 2021, the Save Sight Keratoconus Registry (original/ophthalmology module) has data on 31,023 clinical visits of 3,505 patients covering 6,473 eyes with keratoconus.
'This module is tracking outcomes of 3,220 corneal cross-linking cases,' he told Optometry Australia. 'In other words, about half of the eyes with keratoconus in the registry have had corneal cross-linking.
'The keratoconus registry has 88 users in 77 sites in Australia, New Zealand, Spain, France, Germany, Italy and Switzerland.'
Data from the keratoconus registry has been used to understand the effectiveness of various types of corneal crosslinking, potential adverse events of corneal cross-linking, long-term (five-year) outcomes of corneal cross-linking, and to evaluate the impact of keratoconus in patients' lives through their own perspectives.
Dr Kandel said that as of February, 2021, 17 optometrists from 16 sites in Australia and New Zealand were currently registered users in the registry's keratoconus optometry module.
'Optometrists are now preparing to add data as initially optometrists were impacted by COVID and we used this time to train the registered optometrists on using the system,' he said. 'We are now able to train more optometrists to join the keratoconus registry.'
He said a recent study found that using the registry does not affect total clinical consultation time.
Dr Kandel's research has focused on patient-reported outcomes which is an important part of the registry as it helps clinicians understand patient perspective and outcomes.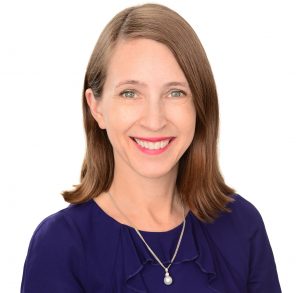 Professor Stephanie Watson, Head of the Corneal Research Unit at the Save Sight Institute, The University of Sydney, Head of the Corneal Unit at Sydney Eye Hospital and chief investigator for the Fight Corneal Blindness! (FCB!) Project
The webinar will explain how optometrists access and use the registries and how it will benefit their practice and patients. The online platform makes it accessible to optometrists in various parts of the world.
'Optometrists can choose to share their data with ophthalmologists they refer to, and show patients their care journey in graphical outputs,' Associate Professor Downie said.The webinar, "How can you evaluate the outcomes of patients with keratoconus and dry eye in your clinical practice?" will be presented by Professor Watson, Associate Professor Downie, Dr Kandel and research officer and PhD candidate Pauline Khoo.
Save Sight Registries Project Coordinator Rob Medynski will demonstrate how to use the registry, and Keratoconus Australia president Larry Kornhauser, OAM, will give a brief talk on patient-perspectives, highlighting support and services Keratoconus Australia provides to people with keratoconus. The webinar is supported by Keratoconus Australia, a patient-community of people with keratoconus.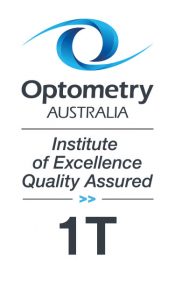 'Optometrists are long-term carers for people with keratoconus,' Mr Kornhauser said. 'Their patient data input into the registry is critical to its success and the long-term treatment and management of keratoconus. Please be involved.''
Save Sight Registries:
Provide clinicians with training and support for using the system
Enable clinicians to enter anonymised data on treatments and outcomes collected at patient visits
Software automatically generates graphs that display individual patient journeys
Enable clinicians to generate reports that summarise outcomes for their patients and other clinicians' patients
Coordinate and publish analyses of the real-world data captured in the system
Acknowledge clinicians for their contributions, and may invite them to co-author publications that include their data
Enable patients and clinicians to benefit from new knowledge gained on a range of ocular conditions
Join the registries or for more information, email ssi.community@sydney.edu.au
Australian optometrists can obtain 1T CPD by attending the webinar quality assured by the Optometry Australia Institute of Excellence. Registration is free but essential. Zoom details will be emailed to participants.
Filed in category:
CPD, conferences & events
Tagged as:
Dry eye
,
Other eye diseases
,
Patient management