Read time:

1:30min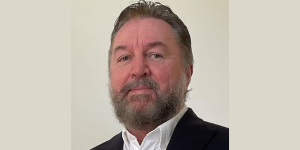 Optometry Australia is delighted to welcome keynote speaker Dr Noel Brennan to the organisation's annual conference; Optometry Virtually Connected. 
Taking place Friday 17 – Sunday 19 June, Optometry Virtually Connected is Australia's leading online national optometry conference and product showcase. The 2022 program brings together renown national and international educators to deliver over 30 hours of quality live and on-demand education.  
Dr Brennan will present the anticipated keynote lecture, The Future Myopia Epidemic. As a Clinical Research Fellow at Johnson & Johnson Vision Care Inc and internationally renowned scientist, inventor, author, educator and industry leader, Dr Brennan a preeminent academic in contact lenses and myopia.  
Over the last decade, he has directed a global, evidence-based myopia research program studying epidemiology, metrics of treatment efficacy, and ground-breaking optical designs for contact lenses. He has also led a successful, privately-owned research consulting company, contributing significantly to design of medical devices including contact and intraocular lenses, instrumentation and contact lens care solutions. 
Among his honours are a Senior Fulbright Scholarship and the Max Shapero Memorial Lecture Award of the American Academy of Optometry. He has been listed among the most influential in contact lenses and the most influential in myopia in the premier global trade journal, Contact Lens Spectrum. He is also listed in the top 2% of scientists in the field of Ophthalmology & Optometry according to the "the world's most comprehensive standardised citation database" (from the Meta-Research Innovation Center at Stanford University). He is the only living person to be included in all three of these lists. 
Dr Brennan says that he took a particular interest in myopia while in university. 'I did some myopia research at Melbourne University back in the 80s and 90s and really loved it. Then, it was than more a curiosity interest but also one that I felt is core to the profession of optometry.  
'When I left the university to start a research consulting business, the opportunity to work on myopia faded. But, in the meanwhile, myopia became an epidemic in parts of the world. So, when Johnson & Johnson Vision asked me to come and lead their myopia campaign, it was really an invitation to take up my dream job. What I am most excited about is that it is an opportunity to work on something that is so meaningful, working for the largest healthcare company in the world affords me resources to be able to effect real change and my skillset dovetails nicely into the requirements for the job'. 
When asked about the biggest threat to global eye health, he pinpoints the complications of myopic macular degeneration. 'The leading causes of vision impairment and blindness— and these are massive problems— are uncorrected refractive error and cataract. Both of these are treatable so the challenge in addressing these problems is getting the resources in the right places. However, the complications of myopia, particularly myopic macular degeneration, for which there is currently no treatment, will very likely comprise the biggest cause of irreversible vision impairment in the future. It is almost certainly a question of when, not if. 
'Pathologic myopia is already the leading cause of irreversible blindness in China, Taiwan and Japan. But this is just the tip of the iceberg. Since most children of the epidemic were born after 1970 and since most complications arise after the age of 50, we are really just at the beginning of what seems like an unstoppable juggernaut. It is almost beyond comprehension, the widespread impact that the complications of myopia are likely to have on such a large proportion of the population in the future'.  
Dr Brennan says that extensive research into myopia is happing, but like many areas of health and science, progress doesn't happen overnight. 'There is so much we don't know about myopia so there is always something new and exciting popping up. But, like most areas of science, progress is made with a myriad of small advances— game-changing discoveries are rare.  
'I tend to have favourite pieces of research that change from year to year. Right now, the one I marvel at is a study of myopia prevalence in over a million Chinese schoolchildren by birth month.
'School entry is highly regimented in China so that children born in August start school with the group ahead of those born in September. There is an amazing staircase function whereby kids born in September have the same likelihood of being myopic as kids born 11 months later but higher prevalence compared with those born just a month earlier. This is a quintessential demonstration of environmental impact on myopia development'. 
According to Dr Brennan, there are different levels when it comes to successfully managing myopia in patients, raising awareness of myopia as a global problem and slowing down the increasing rates of myopia. 'Small, achievable success at the practitioner level is slowing down myopic progression by an average of a dioptre or so in every myopic child or teenager that walks in the door. Medium, although challenging, success is raising awareness to the point that authorities and the public understand the magnitude of the myopia problem. 
'Big, if somewhat daunting, success is discovering the pathways to myopia onset so that we can easily prevent it and discovering cures for those already afflicted with myopia to prevent them from developing sight-threatening complications'.  
Dr Noel Brennan will present The Future Myopia Epidemic at 3pm AEST on Friday 17 June in Room 1. Find out more here. By attending, members can earn 1 Clinical CPD hour. 
Registrations for Optometry Virtually Connected are now open. Optometry Australia members can register and attend for free. Non-members can attend for just AUD$395 per delegate.  

Filed in category:
CPD, conferences & events
Tagged as:
Myopia