Read time:

1:30min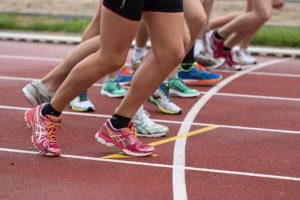 Members who have not yet completed their 2021 CPD learning portfolio are vulnerable to not complying with mandatory registration requirements set by the Optometry Board of Australia, Optometry Australia said today.
The organisation has urged members to complete their individual, and personalised, Learning Plan, the centerpiece of their CPD portfolio, in compliance with OBA's regulations, before the end of the CPD year on 30 November 2021.
Optometry Australia's Head of Education, Simon Hanna said that completing a Learning Plan annually is a mandatory registration requirement of the OBA.
'If a member, or any optometrist, is audited by the OBA/Ahpra, they will need to have their completed Learning Plan, and CPD activity reflections readily available to demonstrate that they have complied with the current CPD standards for optometrists.
'Given that there is now only two months before the end of the 2021 CPD year, we strongly encourage members to complete their plan without delay'.
Members can access optometry.org.au for an overview of current CPD requirements plus a range of tips on writing a plan.
CPD tools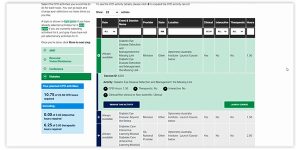 Simon explained that to make this record-keeping easier, a digital Learning Plan was available for all members accessible via their personal CPD portfolio.
'When developing this digital tool, we wanted to make it as easy as possible for members to use and to maintain a thorough, and on-going record of their learning activities throughout the CPD year.
'We use a simple 3-step process to enable members to create their learning goals, add and undertake CPD activities, and record their reflections for each CPD activity that they undertake – whether it is provided by Optometry Australia or another CPD provider.
'Our CPD and Events Search, which features quality-assured CPD aligned to OBA's requirements, also enables members to nominate up-coming courses that they would like to attend and these courses are instantly flagged within their Learning Plan.
'Once they attend one of our quality-assured courses, their hours and any assessment completed, will be uploaded by Optometry Australia to the member's Learning Plan which only leaves them to complete their course reflection', Simon said.
He explained that it may take the organisation several days to upload hours for all participants at the conclusion of a course and he encouraged members whose hours have not yet shown in their Learning Plan, to check it again after a few days.
He further explained that in the event a member completes any other course that is not quality assured or promoted within the CPD and Events Search, details of this activity and associated learning hours, will need to be manually uploaded to their Learning Plan.
'Members will also need to keep all notes taken during this type of activity as evidence in the event of being selected for an Ahpra/OBA audit.  Such evidence can be safely housed within their Learning Plan via the "upload" button, located within the My Own Activities section.
Courses available 24/7
Optometry Australia continues to add quality education to its catalogue of online courses available to members to access via the Institute of Excellence. These courses are searchable by course type (e.g. webcasts and podcasts), or by topic, such as AMD, glaucoma or dry eye and are available for members to complete at any time.
Queries?
Contact cpd@optometry.org.au or call 03 9668 8500.
Filed in category:
CPD, conferences & events
,
Member resources
,
Registration
Tagged as:
AHPRA & OBA
,
CPD - education
,
Fees & registration