Read time:

1:30min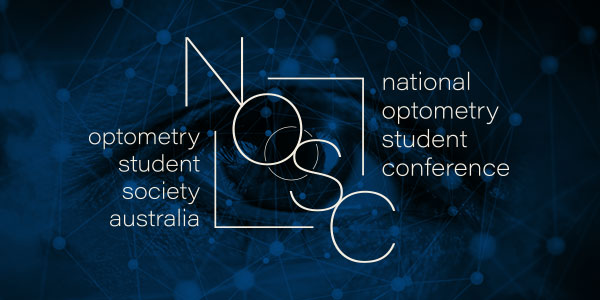 By Helen Carter
Journalist
The newly formed Optometry Student Society Australia will have its first national conference online next Sunday, October 11 and is inviting all penultimate and final year optometry students nationwide to take part.
OSSA is a newly established joint initiative of six universities across Australia, run by leaders within the optometry student community of each university, and the National Optometry Student Conference will be its first official event, specifically for penultimate and final year optometry students.
OSSA and UNSW Optometry Student Society President Claudia Jiang, whose idea it was to form the national society, said there were hopes the conference would become more available to all students in coming years.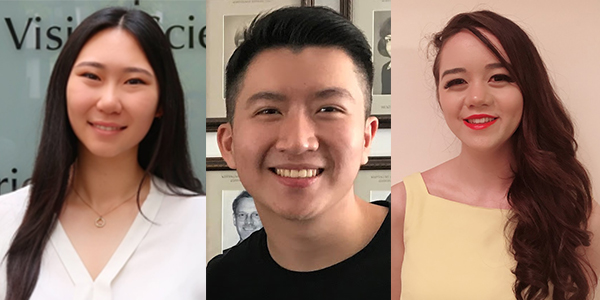 Members of OSSA secretariat, L-R, President Claudia Jiang from UNSW and Derek Lay and Brie Tsang from QUT
'The event is free and we encourage as many students to attend as we near the end of our degree,' Claudia told Optometry Australia.
'Each university has its own student society but this is the first "National" Optometry Student Society, available to all optometry students across Australia.
'All optometry students are automatically members of OSSA and have access to the resources and discussions. However, as of now, this can only be accessed through our Facebook group which students are free to join –https://www.facebook.com/groups/327283258585504.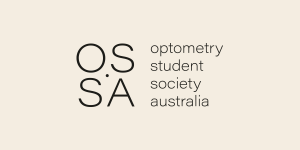 'The virtual conference includes speakers from across Australia delivering less clinical focussed content and more topics on new graduate optometry life, careers, leadership and volunteering opportunities, as well as expanding and finding your scope of practice.
'Through active discussion with each other and our presenters, students can build valuable connections to broaden their network, learn about opportunities available in other states as well as their own, and inspire future optometry special interests.'
Claudia said OSSA was an initiative inspired by Optometry Australia and the student team could not have formed and arranged the conference without the support of Optometry Australia which provided technical and secretariat assistance for the inaugural conference.
'We would like to thank all the Optometry Australia staff who were involved,' Claudia said.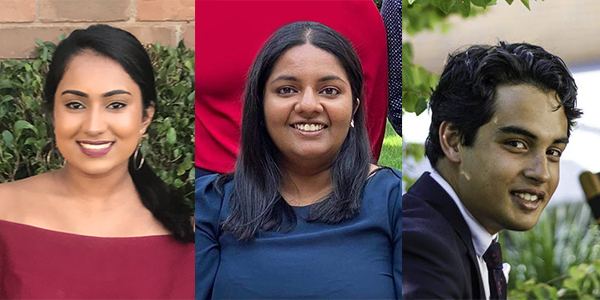 Members of OSSA secretariat, Ashviney Vigneswaran and Chamasha Dissanayake from the University of Melbourne, and Soumil Sharma from the University of Canberrra
OSSA initially formed after Claudia attended the annual Optometry Australia Student Leadership Program in Melbourne earlier this year.
'This event brought together student leaders from across Australia to build connections and discuss how we, the next leaders in optometry, have a crucial role in the future of our profession,' she said.
'After loving the experience of meeting like-minded individuals and learning the differences of studying in each state, we wished we had this opportunity sooner. This sparked the idea of continuing ongoing communications between the university societies to learn from each other. Hence, OSSA was born.
'Through discussions, we wanted to share this sense of community with all our students and broadened the society to all optometry students across Australia.
'Through the OSSA Facebook communication platform, we aim to foster early relations and open discussions between optometry students. Optometry is a universal topic that resonates with us all, regardless of our location.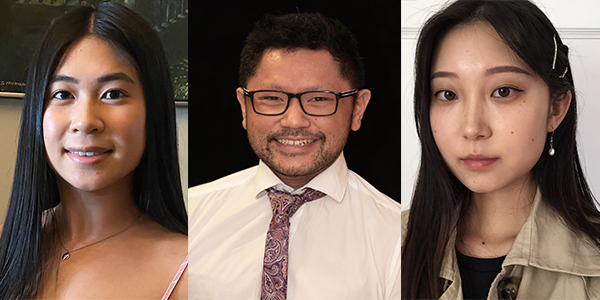 Members of OSSA secretariat L-R, Lilly Dinh and Vincent Nguyen from Flinders University and Paula Gu from UNSW
'Through our platform and annual events, we provide resources to support the journey from students to fully fledged optometrists. Whether it be to find out which gonioscopy lens to purchase or the impact automated refraction will have on our profession, the purpose of these discussions will help advance optometry in Australia through collaboration and innovation.
'The OSSA team has ambitions to become the main platform for optometry students to connect with one another, continuing to hold our annual National Optometry Student Conference and to finally shift from a solely online communication platform to a face-to-face convention, with real personal connections.'
Sunday's conference starts at 9.30am AEDST with a welcome from Optometry Australia CEO Lyn Brodie and President Darrell Baker. Topics covered include getting registered, graduating, Optometry Australia, modes of practice and volunteering opportunities, outreach and internationally. The event will conclude with a trivia night starting at 7pm bringing students together across Australia working in teams with the common goal to win a monetary prize.
'The trivia challenge is an opportunity to chat informally to your peers and form friendships that would not otherwise be possible,' Claudia said.
Optometry students can register by joining the FB event https://www.facebook.com/events/320529272617519/?__mref=mb (must be an OSSA member first) and registering at https://event.vconferenceonline.com/microsite/html/event.aspx?id=1864 
Filed in category:
CPD, conferences & events
,
ECOs & students
Tagged as:
Future
,
Leadership
,
Students
,
Universities