Read time:

1:30min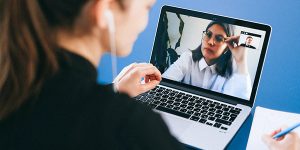 By Optometry Australia
Optometry Australia is always looking at ways to support our members and to add value to their membership. Last week we launched The Resilience Box® and today, we introduced two additional new services – coaching and mentoring – designed to support members' career development and mental wellbeing. There is no cost for members to participate in these new services.
Coaching sessions: come up with solutions to move forward
Optometry Australia CEO, Lyn Brodie, said that the one-on-one coaching sessions are open to all members and that they will be facilitated by Lisa Jansen, a WA optometrist with over 30 years' experience and Director of Infinite Clarity Coaching.
'Lisa's individual and personalized coaching sessions will guide you to assess and utilise your strengths to build a successful and rewarding career. Those being coached  will also learn tips to balance the demands of work, family and personal interests.
'Lisa's coaching sessions will provide insights into building confidence, creating greater self-awareness and being more resilient during times of uncertainty,' Lyn said.
Lisa delivered an "Optimal strategies for physical and mental wellbeing" webcast on behalf of Optometry Australia earlier this year.
Coaching sessions will commence later in September and if you would like to benefit from this program, please express your interest at careercoaching@optometry.org.au.
Mentoring program: share your expertise with a fellow optometrist
Lyn also announced that the new Optometry Australia Mentoring Program was now open for mentors to sign-up with mentee registrations to be called later in September.
'The program has been developed to enable members to access support from their peers in order to grow their professional careers.
'If you've been practising for three years or more, and have a passion for supporting other optometrists, then you are who we are after to become a mentor', Lyn said.
To support this, the Optometry Australia Mentoring Program is being facilitated by PushFar, an easy-to-use online platform that will match mentors and mentees. The platform also provides online support, tips and advice so that participants will get the most of their mentoring relationship.
Mentors and mentees could be located in different areas – different cities, different states and even different countries – as the PushFar platform will make the best match based on areas of interest. For instance, a member who wishes to pursue a career internationally, may be matched with a mentor who has extensive experience working with aid agencies; someone in Ballarat who is keen to own a practice, could be matched with a practice owner based in Newcastle.
'We anticipate that mentors and mentees will catch up virtually during the course of their relationship', Lyn said.
Register to become a mentor now
As a mentor, getting involved is simple. Log-in to the PushFar platform and then highlight those areas that you would be interested in mentoring a peer – such as graduate support, clinical practise or running a practice, for instance. You can also nominate how many peers you'd be happy to mentor plus share a summary of your skills and expertise.
We will be calling for mentees later in September and providing tips about how you can be matched with your ideal mentor.
Filed in category:
General news
,
Member resources
,
National & State initiatives
,
Workforce
,
Workplace
Tagged as:
Leadership
,
Member services