Read time:

1:30min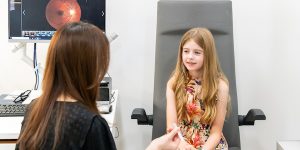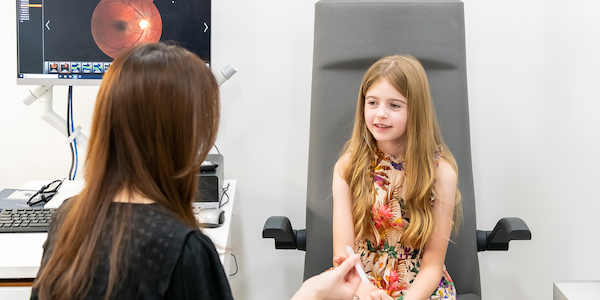 Optometry Australia has partnered with UNSW to offer 40 members the opportunity to undertake a program that is structured to develop your paediatric optometry practise.
The program, which will begin in August 2022, is expected to provide 12+ hours of CPD, and at least eight hours of interactive CPD, over a 4-month period.
The program employs the well-tested Project ECHO (Extension for Community Healthcare Outcomes) model, which has been inspired from the way clinicians learn from medical rounds during residencies. Project ECHO is an evidence-based model which places healthcare providers from diverse settings in direct contact with subject matter experts, empowering them to provide best practice care for their local communities.
Participants will engage in a virtual community with their peers where they share support, guidance and feedback. The program will include eight virtual sessions featuring presentations from inter-disciplinary paediatric eye care experts and peer-based case study learning.
Learning objectives will be determined in conjunction with participants. However, the program will address at a minimum:
approaches to ensuring successful comprehensive assessments of children;
refractive error in children;
strabismus;
amblyopia management;
the child with developmental delay;
common ocular health concerns in children;
childhood ocular emergencies; and
common binocular vision and accommodative issues.
Who is this suitable for?
This new and innovative program is suitable for any Optometry Australia member who has an interest in extending their knowledge of paediatric eye care with practical information that can be incorporated into their practise. The ECHO model supports participants with a range of experience and skills to extend their learning and advance their skills.
Successful participants will need to be able to commit to attending eight, live online sessions on various Wednesdays from 5-6pm over a 4-month period. Exact live session dates will be advised in early August.
This program is being piloted to assess the suitability of the ECHO model in advancing the practise skills of Australian optometrists, so participants need to be willing to provide feedback to support the evaluation of the program.
How to apply?
Members are invited to submit an expression of interest, including a brief CV and statement (around 300-500 words) commenting on:
Your interest in paediatric optometry
How you hope learnings will advance your practise
In selecting participants, we will seek to ensure that there are varying depths of experience in paediatric eye care across the group, and a breadth of experience from those practising in different geographical and clinical environments.
Expressions of interest must be received by 5pm, Sunday 24 July. Please email any questions and EOIs to policy@optometry.org.au.
Filed in category:
General news
,
Patient care & management
Tagged as:
Paediatric optometry
,
Patient management