Read time:

1:30min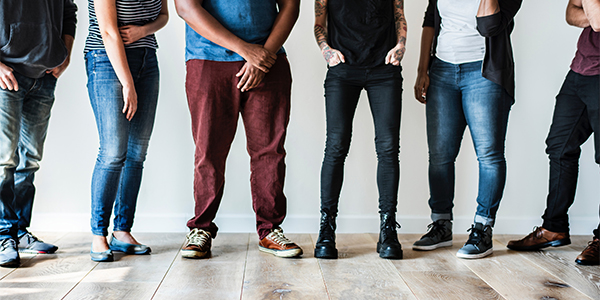 New youth private health insurance discounts
Australians aged 18 to 29 now have the opportunity to save up to 10 per cent on their private health insurance premiums.
Doctors Health Fund, (DHF) explains that the Department of Health has advised that young Australians aged between 20 and 30 have a much lower take-up of private health insurance than most other age groups.
Furthermore, DHF cite data from the Australian Prudential Regulation Authority (APRA) and the Australian Bureau of Statistics showing the number of people in these age groups with private hospital cover has been decreasing each quarter since June 2014 with the current participation rate of 25 to 29 year olds falling below 30 per cent.
To rectify this imbalance, the Government wants to encourage more young people to take advantage of private health cover so from 1 April 2019, health funds can now offer members aged 18 to 29 discounts of up to 10 per cent on their private health insurance hospital premiums.
This discount is a voluntary change which came out of the latest round of private health insurance reforms, and while not all the other health funds are choosing to adopt it, DHF decided to back this important initiative to offer the discount on all hospital policies.
The discount ranges from two to 10 per cent per annum, depending on what age between 18-29 the health insurance was purchased.
DHF says this means that the earlier someone purchases hospital cover, the better off they will be in the long term.
Even better news, they advise, is that the discount is ongoing, meaning anyone aged 18-29 who purchases a DHF policy will retain the discount until the age of 41, after which it reduces two per cent per annum until the age of 45 years. For couples and family policies, it applies individually to the two adults on the policy.
The table below outlines the discount applicable based on age. The scale is determined by the age a policy holder is on 1 April 2019 or the age when the policy holder takes out cover for the first time after 1 April 2019.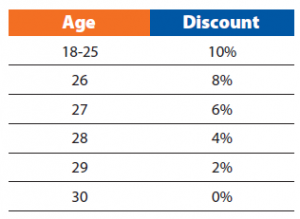 For more information on the new Youth Discount, visit https://www.doctorshealthfund.com.au/youth-discount
Filed in category:
General news
,
Patient care & management
Tagged as:
Advantage program
,
Insurance
,
Member services