Read time:

2:0min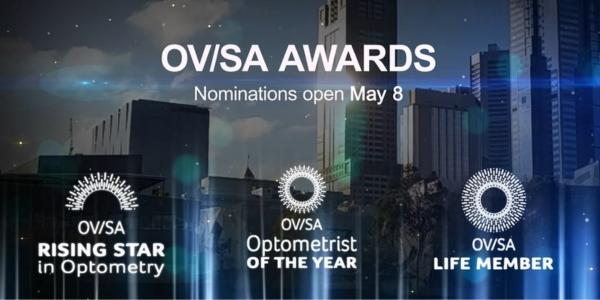 This story was created and shared by Optometry Victoria South Australia (OV/SA).
Nominations are now open for Optometry Victoria South Australia's newly unveiled Rising Star and Optometrist of the Year awards, as well as nominations for the renewed Life Member award. Nominations close 30 June.
The awards have been created and renewed in an effort to recognise members who go above and beyond for their patients, their peers, and their profession across all stages of their career.
Starting this year, OV/SA will be recognising three different annual awards, the first of which is the Rising Star award, given to an optometrist in the first ten years of their career who has displayed excellence in innovation, academic publishing, community outreach, or otherwise distinguished themselves.
The second award is the Optometrist of the Year award, which recognises a member who has made an outstanding contribution to the profession in the last year in particular, through innovation, initative, or exceptional demonstrated care.
Lastly, we have the returning Life Member award, given to a member who has demonstrated their passion and commitment over the course of a distinguished career. While formerly given only to members who had unbroken member records, the criteria has been refreshed this year by the OV/SA Board of Directors to accommodate different kinds of career paths. Read more about the Life Member award and its refreshed criteria for 2023 here.
The awards, which will become an annual tradition, will be presented at OV/SA's major conference of the year, which this year will be O=MEGA23/WCO4 from 8–10 September in Melbourne.
Nominations are now open
If you believe you or someone you know is eligible and deserving of one of the three awards in 2023, download the appropriate nomination form before 30 June and return it to Lyn Hsieh at l.hsieh@optometry.org.au.
Download the nomination form for the Rising Star and Optometrist of the Year awards here.
Download the nomination form for the Life Member award here.
Filed in category:
CPD, conferences & events
,
ECOs & students
,
General news
Tagged as:
award
,
nominations
,
optometrist of the year
,
OV/SA
,
rising star