Read time:

1:30min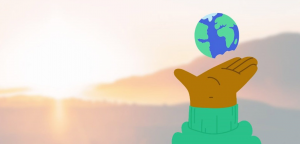 Optometry Australia is proud to launch the 2021 'Cultural Responsiveness Framework for Optometrists'.
The framework is available for members to download on our website and outlines the need for 'culturally responsive' practice, in the context of health services and optometry. It includes an easy toolkit and self-reflection checklist for optometrists, practice staff and organisations. The webpage also collates on-demand CPD education and webcasts to help improve your cultural responsiveness.
In healthcare, cultural responsiveness refers to the capacity of clinicians and organisations to provide care that is respectful of, and relevant to, the health beliefs, health practices, linguistic and cultural needs of patients and communities.
It is regarded as an approach that can be used to improve the efficacy and accessibility of health services for people and communities from culturally and linguistically diverse (CALD) backgrounds.
The Code of Conduct for all registered optometrists outlines specific standards in regards to the requirement for all optometrists to provide culturally responsive care for all communities and work environments. Optometry Australia aims to support optometrists and practices to have the knowledge, skills and attitude to provide culturally responsive care.
Cultural competency in healthcare
Diversity and cultural competency are becomingly increasingly important in healthcare. In Australia, people from CALD backgrounds often have poorer healthcare experiences and can struggle to access health services due to a range of reasons, such as:
communication barriers
poorer health literacy
lack of culturally appropriate health services
The framework outlines the need for optometrists to address these issues in order to adapt to the needs of the patient, increase accessibility and be able to efficiently serve a diverse population. In turn, this will broaden your patient base, strengthen your business efficiency and performance.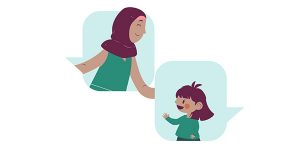 Improving cultural responsiveness as an optometrist
Author of the framework, optometrist Dr Mandy Truong, reflects on the position optometrists have in addressing barriers that prevent people from CALD backgrounds accessing sufficient patient care.
In an interview with Optometry Australia, Mandy outlines the importance of understanding the CALD framework, and strengthening cultural responsiveness at every level of optometric care. Members can watch the interview in the Culturally Responsive Optometric Care module here.
Mandy says that by adopting culturally responsive practices, optometrists can provide more comprehensive and tailored care, and allow patients to access eye care services more readily.
'This framework guides you to think from a practitioner point of view, the patient perspective and the practice. It's about thinking in a multi-level way,' Mandy said.
'Australia is becoming increasingly diverse. Health is a human right and we need to do more to provide care to all patients. This is our responsibility as health practitioners.'
A fundamental part of being a culturally responsive optometrist is 'knowing yourself'. She urges optometrists to evaluate their cultural responsiveness, which can be done through this self-reflection checklist, and encourages them to consider how often these elements are integrated into their day to day care. Some questions she puts forward to optometrists include:
What eyecare pamphlets are in the consulting room; are they accessible in different languages? Where do you find translated resources?
Do you make a point of determining a patient's health literacy?
Are there opportunities for the patient to provide feedback to the practice?
Are you recruiting diverse staff?
For more information on how to provide culturally responsive care, you can contact Optometry Australia here.
Filed in category:
Guidelines & practice notes
,
Member resources
,
Patient care & management
Tagged as:
Patient management