Are you confident managing ocular inflammation?
Ocular inflammation may range from cases that are relatively benign and self-limiting to those that are more severe and debilitating, with the potential for systemic involvement.
As primary care providers, optometrists are often the first to identify and manage ocular inflammation. This session will cover the range of potential ocular inflammatory events and how they may be managed by the early career optometrist.
A critical part of management is also involvement with a patient's general practitioner, and our guest speaker will provide some medical insights into co-management of these patients.
Join optometrist Benjamin Lu and GP Sandy Dong for an update on treatment and referral protocols:
6.30pm: Benjamin Lu
Front to back signs of ocular inflammation for optometrists
Ben graduated from UNSW in 2015 and has since been practicing at Paul Harvey Optometry, a full scope independent regional practice in Tamworth NSW. His experience also includes working alongside the local ophthalmologist in their clinics, and working as a visiting optometrist with the Aboriginal Medical Services. He enjoys seeing a wide range of clinical cases, including ocular disease, behavioural optometry, and advanced contact lens fittings. Whatever the patient needs, he is passionate about giving the best care possible.
7.15 pm: Dr Sandy Dong
Review of systems for ocular inflammation from a primary care physician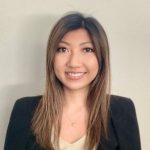 Dr Sandy Dong has been practicing as a doctor for the last 6 years, with the last 3 dedicated to general practice. She values the opportunity to interact with and treat patients from all demographics and has a particular interest in women's health, mental health and family planning. She is passionate about advocating for patients and empowering them to take control of their health and well-being.
8pm: Case Studies and live Q&A
REGISTER NOW! FREE to OA members.