Continuing our popular ECONA-Presents series, this webinar focusses on strategies and templates for early career optometrists in handling difficult conversations and delivering unwelcome diagnoses.
Via Zoom: link will follow registration
FREE for OA Members
1.5 CPD hours
Kerry Ho – Being Good at the Bad
During this presentation, Kerry will discuss his insights into delivering bad news to a patient about their declining vision or ocular disease, including how to discuss clinical findings, prognosis and management plans with both adult and paediatric patients. The potential applications of the SPIKEs protocol will be considered.
Rolf Geerlings
Rolf will share his experiences of living with Stargardt disease and provide advice on how to deliver information and care to people with end-stage vision loss.
Panel – Sukanya Jaiswal (Chair), Brian Truong, Parth Shah, Lowana Littlechild
During this discussion, a paediatric ophthalmologist and a panel of early career optometrists will share difficult conversations or experiences they have encountered in clinical practice, including what they learnt and tips on communication.
PROGRAM
7.00 pm                Introduction and ECONA update: Natasha Tein
7.05 pm                Update from Optometry NSW/ACT: Audrey Molloy
7.10 pm                Kerry Ho: Being Good at the Bad
7.30 pm                Rolf Geerlings
8.00 pm                Panel discussion:  Sukanya Jaiswal, Brian Truong, Parth Shah, Lowana Littlechild
8.45 pm                Finish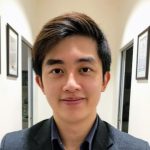 Kerry Ho
Kerry Ho graduated from the University of New South Wales in 2016 and is currently practising in Eyecare Plus Chullora, which is a full scope practice. He has a special interest in myopia control and behavioural optometry as well as incorporating collaborative care for patients.
Kerry studied in the Southwest Chongqing military hospital, learning about myopia control and rarer diseases in Asia. He spent a year researching the shape of the cornea and its possible clinical applications to contact lenses.
Kerry is a founding committee member of Early Career Optometrists NSW/ACT – ECONA – and is involved in various forms of clinical mentoring.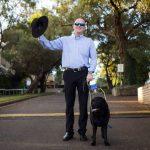 Rolf Geerlings
Rolf was diagnosed with Stargardt disease 15 years ago. Pre-diagnosis, he completed a Pastry Chef Apprenticeship as well as a Craftsmen Certificate of Proficiency. Following his diagnosis, Rolf attained a Diploma of Management and Certificate IIII in in each of the following areas – Training and Assessment, Community Services, Frontline Management, Work Health and Safety and Coordination of Volunteer Programs.
Rolf is currently employed with Vision Australia as a regional client services manager for Sydney North and North West at Epping. His duties include managing a team of 15 people from various disciplines. He is also responsible for managing budgets, achieving goals and advocating for the organisation.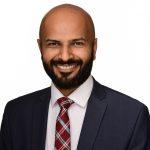 Parth Shah
Parth is a Sydney ophthalmologist with a passion for cataract surgery, strabismus surgery and paediatric ophthalmology. Dr Shah completed prestigious surgical fellowships in the U.K. (Birmingham, Cheltenham & Oxford) and the U.S.A. (Pittsburgh). He is a Clinical Lecturer at The University of Sydney and is active in clinical research and teaching.
Parth supervises registrars at several public hospitals including Prince of Wales Hospital, Sydney Children's Hospital Randwick & The Sutherland Hospital.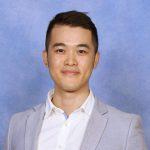 Brian Truong
Brian graduated as an optometrist from University NSW in 2020. He practises in the Central Coast where he rotates across three independent optometric practices. He also works as a locum in Sydney across various independent and corporate practices. He has a particular interest in detecting and managing ocular disease and is passionate about growing the practice.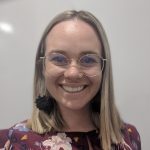 Lowana Littlechild
Lowana graduated from UNSW in 2018. As a country girl who grew up on the North Coast of NSW, she has always had a passion for regional and remote healthcare. Throughout her degree, Lowana undertook placements with the Brien Holden Vision Institute, conducting outreach optometry in rural NSW and remote communities in the Northern Territory. This work furthered her interest and passion in the field of rural and indigenous health. She now works in a full-scope independent practice in her hometown of the Clarence Valley.
Lowana is a member of the inaugural Early Career Optometrists NSW/ACT committee, and co-chairs the Rural and Regional Subcommittee.