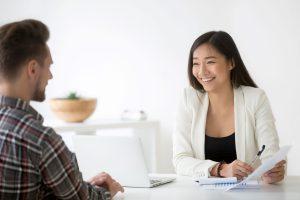 ECONA continues to explore how corporate employees can best be supported by their peak professional body – Optometry NSW/ACT and OA.
This webinar tackles issues around difficult conversations or negotiations with employers or managers and provides practical tips for a successful outcome.
Hear from experienced speakers on how to approach your employer on a range on issues from negotiating KPIs and pay rises to a range of HR issues.
PROGRAM
7.00pm              Introductions
7.10pm               Discussion: How to negotiate difficult conversations with your employer or manager – Helen Leung and Andrew McKinnon
7.40pm              Panel session – Ivy Kol (Chair), Siri Tang, Tara Muralitharan, Helene Ly
8.10pm               Finish
SPEAKERS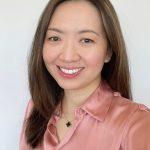 Helen Leung
Helen is an Optometrist who has been practicing for more than 20 years. After graduating from UNSW in 2001, she started her career in independent optometry working for various small businesses. In 2011 she joined corporate optometry with Luxottica (OPSM) as an Area Eye Care manager. More recently, she became full franchise partner at OPSM Winston Hills, and was awarded Franchise of the Year Aus/NZ in 2017. After selling her business in 2022, she continues to be pro-active in Optometry. Helen has a passion for coaching and mentoring new graduates, particularly in communication and patient management.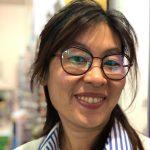 Siri Tang
Siri is a senior optometrist at an independent full scope practice in rural Broken Hill, NSW. She graduated from UNSW and completed her ocular therapeutics qualification at the University of Melbourne.  She has more than 20 years of full time, part time and locum experience within Australia and New Zealand. Siri has successfully negotiated numerous corporate and independent contracts. Working harmoniously amongst her peers from in-store setting through to managerial level is a priority for her.
With resource constraints in her remote practice location, Siri works closely with the Royal Flying Doctors, private ophthalmologists, and ophthalmology registrars in tertiary settings. Siri is also an aviation accredited optometrist and she mentors students from UNSW, Deakin and Flinders Universities on their preceptorships / placements.
Tara Muralitharan
Tara graduated from Deakin University with a Bachelor of Vision Science and a Master of Optometry in 2016. She has completed a certificate in children's vision through the Australian College of Optometry and has also completed the Brian Holden Vision Institute myopia education program. She has been working as a locum optometrist for the last 5 years. She currently works in several corporate optometry practices across both regional and rural Australia and has an extensive amount of experience in a large range of optometric settings. She is particularly passionate about rural health care, children's vision, ocular therapeutics, and neuro-developmental optometry.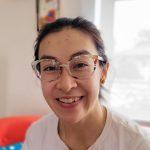 Helene Ly
Helene graduated from the University of New South Wales in 2014 and is currently practising at the Centre for Eye Health in the Cameron Centre, Parramatta. Prior to this, she worked in corporate practices including OPSM and Specsavers in western sydney. She has a special interest in increasing access to eye care for culturally and linguistically diverse backgrounds.
Helene is a subcommittee member of Corporate Engagement for Early Career Optometrists NSW/ACT.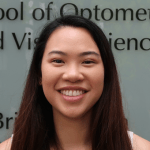 Ivy Kol
Ivy graduated from UNSW in 2019 and is currently working in a practice in the Illawarra region of NSW. She has an interest in myopia control, binocular vision and ocular therapeutics.