How to navigate complex conversations confidently Seminar – Cancelled
Due to the recent COVID-19 outbreak on SA, it has been decided to cancel the in-person face to face component of the ECOV/SA event at the Majestic Roof Garden Hotel in Adelaide.
We apologise for the inconvenience of cancelling this event, but feel that this decision is in the best interests of our members and the South Australian community while the outbreak is managed.
Please note if you wish to attend this session online please see details below:
Date:      Thursday 19 November, 2020
Online:       Webinar in ZOOM
7:00pm – 8:30pm (AEDT)
                   6:30pm – 8:00pm (ACDT)
Cost:  Free to Optometry Victoria South Australia members
To register please click here 
Learning Objectives:
Understanding our aversion to conflict.
What the difference between a conflict and a conversation is.
How we can reframe the situation.
How we can best prepare for a complex conversation.
Meet our Speaker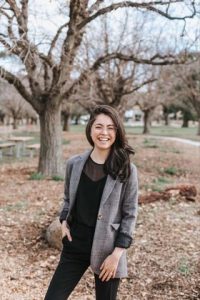 Tiffany Jane Roxas
Tiff has been navigating complex conversations over the last 10 years working in Human Resources, Learning & Development and Organisational Development in large organisations. If you've ever worked in an organisation with 500 – 1500 employees, or know someone who does, you'll know just how complex conversations can get! As a people consultant, mindset and purpose coach and yoga teacher, Tiff is passionate about learning how humans work, breaking down core beliefs that hold us back and leveraging our uniqueness to unlock our highest potential.