ECOV/SA Neuro-optometry Webinar
Date: 29/11/2021 (AEDT)
Venue: ZOOM Webinar, VIC, 3028
Provider: Optometry Vic/SA
Contact: Lisa Busuttil, [E] l.busuttil@optometry.org.au, [P] 0396529101
Learning Objectives
To develop an understanding of how to triage the urgency of a neurological condition.
To be familiar with how different imaging modalities can help differentiate similar looking conditions.
To be able to apply this knowledge in a clinical setting.
Max CPD hours awarded: 2.5i
Session Information
Name
Neuro Survival Guide for ECO's
Clinical?
Yes
Interactive?
Yes
Therapeutic?
No
Duration of CPD Session/Module
2
Duration of CPD Session/Module inclusive of Assessment Component
2.5
Meet your Speakers: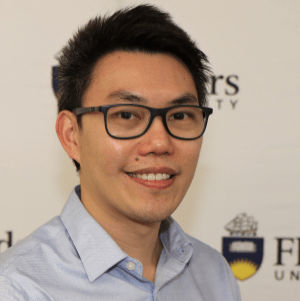 Dr Jeremiah Lim
Jeremiah graduated from Melbourne University in 2009. As an optometrist, he has worked across more than 50 locations in Victoria.
His PhD completed in 2018 involved looking at ocular manifestations of neurological disease such as Alzheimer's disease and common mechanisms in neurodegeneration between the eye and brain. His research interests include the application of retinal electrophysiology and OCTA as biomarkers for disease.
Prior to his appointment as senior lecturer at Flinders, he was a clinical teaching instructor and demonstrator at Melbourne University for 10 years.
He is currently the Placement Education Coordinator for the optometry program at Flinders and Associate Editor for Optometry Australia's journal, Clinical and Experimental Optometry.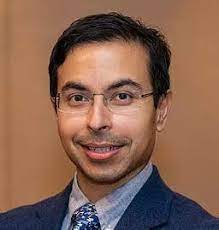 Dr Rahul Chakrabarti
Dr Rahul Chakrabarti is a trained general ophthalmologist who completed his medical training at Monash University in Melbourne. Dr Chakrabarti completed his internship and residency at the Royal Melbourne Hospital, his Masters of Surgical Education at the University of Melbourne and his ophthalmology training at the Royal Victorian Eye and Ear Hospital.
Dr Chakrabarti's is dedicated to delivering comprehensive management and can perform intra-vitreal injections and laser for both glaucoma and retinal conditions. He has additional sub-specialty training in adult and paediatric strabismus as well as neuro-ophthalmology, completing his fellowships at the Royal Victorian Eye and Ear Hospital and The Alfred.
Dr Chakrabarti is one of the first faculty involved with virtual reality cataract surgery stimulation training of eye registrars in Australia. He is a supervisor of Senior Eye Registrars and the chief eye registrars at the Eye and Ear Hospital.