ECOV/SA Seminar: Cataract and Refractive Surgery in Eyes with Corneal Dystrophies
Date: 4/04/2022 (ACST)
Venue: Majestic Roof Garden Hotel, 55 Frome Street, SA, 5000
Provider: Optometry Vic/SA
Contact: Lisa Busuttil, [E] l.busuttil@optometry.org.au, [P] 0396529101
Learning Objectives
Detection and diagnosis of corneal dystrophies in patients presenting for cataract and refractive surgery.
Management of patients with combined corneal disease and cataracts.
Therapeutic Refractive Surgery.
Max CPD hours awarded: 2
Session Information
Name
Cataract and Refractive Surgery in eyes with Corneal dystrophies
Clinical?
Yes
Interactive?
No
Therapeutic?
Yes
Duration of CPD Session/Module
1.5
Duration of CPD Session/Module inclusive of Assessment Component
2
Meet your Speaker: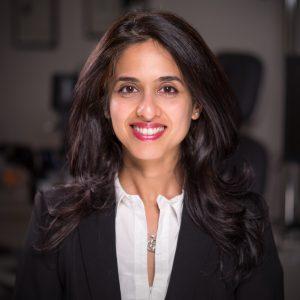 Dr Aanchal Gupta
Dr Aanchal Gupta is Fellow of the Royal Australian and New Zealand College of Ophthalmologists (RANZCO) with particular interest in Cataract, Corneal, and Refractive Surgery.
She is fellowship trained with a highly prestigious fellowship in Cornea and Refractive Surgery fellowship from the University of British Columbia, Canada under world renowned experts Dr. Simon Holland, Dr. David Lin and Dr. Martin McCarthy.
She was the first surgeon in South Australia to perform Descemet stripping endothelial keratoplasty (DMEK) and Descemet Striping only (DSO) for Fuchs' endothelial dystrophy; and Topography-guided PRK and Keraring implantation for management of Keratoconus
Dr. Gupta is the Director of Training for the RANZCO South Australian training program in Ophthalmology, RANZCO College Councillor and a Senior Clinical Lecturer at the University of Adelaide.
Dr. Gupta's keen interest in Cataract and Refractive surgery stems from observing the very positive impact that it has on patients. She is particularly interested in customised technology such as topography-guided laser. Being able to provide state-of-art, patient-centred care is at the core of her practice.
Dr. Gupta is an author on numerous peer-reviewed research publications and is involved in ongoing research trials in refractive surgery the most recent being the Alcon Vivity Comparator IOL Study and a world first trial on Ripasudil use for Descemet Stripping Only (DSO) in Fuchs's Dystrophy.
Dr. Gupta is firm believer of collaborative care and building strong alliances with fellow optometrists, general practitioners and other specialists to gain the best outcomes for patients.
Her current places of practice are:
Adelaide Eye & Laser Centre and Park View Day Surgery, Eastwood
The Royal Adelaide Hospital
Memorial Hospital