Fitness to Drive: Demystifying VicRoads Medical Review and maximising collaborative care webinar in collaboration with:

To drive or not to drive? That is the question.
One of the roles of an optometrist is to ensure that individuals are fit to drive. When patients don't meet the required driving standards in the examination room, the VicRoads' Medical Review process is just the beginning.
This CPD event, which is a collaboration between vicroads and Optometry Victoria South Australia (OV/SA), will provide comprehensive information on the principles of fitness to drive and the intricacies of the VicRoads' Medical Review process.
Topics to be covered include the nuances and considerations of setting conditional licenses, the optometrist's role in managing complex cases that may require multi-disciplinary collaboration and, an update on the new VicRoads online eyesight report form. The seminar will also outline strategies to support optometrists to have difficult conversations with patients, with a particular emphasis on how to manage those patients that don't follow professional advice.
Program:
OV/SA Welcome & overview
Michelle Marven, OV/SA
Fitness to drive standards and the Medical Review process
Fiona Morris, VicRoads Medical Review
Pam Ross, Occupational Therapist, Driving Assessor
Collaborative patient care panel session – case based discussion
Facilitator:  Lyn Hsieh,  OV/SA
Dr Anne Weymouth, optometrist and Vice-President of OV/SA
Pam Ross, Occupational Therapist
Fiona Morris, VicRoads Medical Review
Dr David van der Straaten, ophthalmologist and Chair RANZCO Victoria
Dr Michael Levick, GP
Patient communication
Dr Anne Weymouth
Evaluation and close
Meet our Speakers: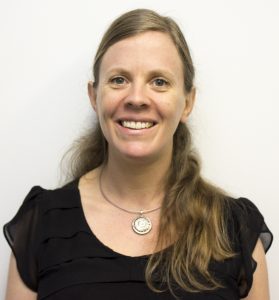 Dr Anne Weymouth BOptom, CertOcTher, PhD
Anne is a member of the International Society for Clinical Electrophysiology of Vision, a Credentialed Optometrist for CASA and a Fellow of the Department of Optometry and Vision Sciences at the University of Melbourne, the Royal Victorian Eye and Ear Hospital and the Australian College of Optometry.
Anne works as a consultant electrophysiologist in private ophthalmology practice and as a sole practitioner in an independent optometry setting. She has research experience in electrophysiology and psychophysics, including overseas training in paediatric electrophysiology at the Children's Hospital, Harvard, Boston and in Lyon, France. She also consults in occupational assessments of visual function and supervises postgraduate research in the University of Melbourne's Department of Ophthalmology.

Dr Pamela Ross
Dr Pamela Ross has worked as an occupational therapist in the area of rehabilitation for over 35 years.
She has specialised in driver assessment and vocational rehabilitation with specific expertise in traumatic brain injury, concussion and mutli-trauma.
She is currently employed as a senior clinician at Epworth Healthcare, contributes to Department of Transport projects as a senior policy advisor and is leading a TAC funded research project through Monash University into improving return to work outcomes following traumatic injuries.
Fiona Morris
Commenced her nursing career at St Georges' hospital in London, specialising in intensive care. Subsequent roles have included ward manager, one of the first nurse practitioners in the UK, as well as the first to take up the new role of 'Modern matron" – Clinical Nurse Manager to oversee seven medical wards.
Fiona moved to Australia in 2003, starting at the Royal Melbourne hospital as bed manager and then at the Peter James Centre, Eastern Health, performing a variety of roles.
An opportunity arose away from direct patient care to VicRoads and Medical Review as a newly formed Medical Case Manager role.
Medical conditions and driving was not something she had ever thought about, even when discharging patients from hospital.
During the 10 years Fiona, has worked in Medical Review there has been substantial changes to processes, new computer systems, and more significant changes are planned.
Fiona was involved in the 2016 national review and update of the national "Assessing Fitness to Drive" national medical guidelines, and is involved in the 2020 review of the national driver licencing guidelines.
Fiona has previously been involved in responding to Coroners reviews of road fatalities and is currently a member of a multidisciplinary committee reviewing Fitness to Drive information and education materials for health professionals.
Her presentation will explain the role that VicRoads Medical Review plays in enhancing road safety by ensuring drivers are medically fit to drive, and how optometrists can assist in this vital work.
Dr Michael Levick
Dr Levick is the Principal General Practitioner of Moreland General Practice. He is the AMA representative on the VicRoads Coroners Fitness to Drive Working Group.
Dr Levick speaks English and Italian and works full time to carry on the tradition that his father created. He is married with 2 daughters. His main interests are general medicine and diabetes management.
Dr David van der Straaten M.B.,B.S. F.R.A.N.C.Z.O.
Dr David van der Straaten is a general ophthalmologist with extensive experience in cataract surgery, pterygium, eyelid and lacrimal surgery.  He is a consultant ophthalmologist and surgical supervisor at the Alfred Hospital, adjunct lecturer within the Department of Surgery, Monash University.
Dr van der Straaten is the Royal Australian and New Zealand College of Ophthalmologists (RANZCO) representative on the VicRoads Coroners Fitness to Drive Working Group and is the current chair of the RANZCO Victoria Branch.
Learning Objectives:
To understand the importance of early intervention in relation to vision and driving
To gain awareness of the OV/SA Member Resources and how they support practice in relation to managing fitness to drive.
To gain an understanding of VicRoads' Medical Review process including the role of optometrists and drivers in the Medical Review process.
To learn about the new VicRoads eyesight report form.
To understand the role of other health professionals involved in the Medical Review process and how optometrists can collaborate with them.
To learn strategies for communicating fitness to drive advice to patients.
To gain awareness of the range of consumer and health professional resources to support fitness to drive communication.
To register as a stakeholder ie Ophthalmologist or Orthoptist please contact Optometry Victoria South Australia on 03 9652 9100.