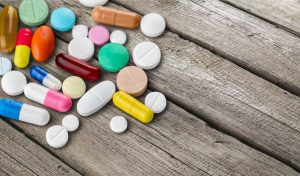 The majority of optometrists are now therapeutically endorsed for the prescription of topical medications for the management of eye diseases.
However, for many conditions, topical treatments are not enough. Instead, oral medications – antimicrobials, anti-inflammatories and analgesics – may be required.
As the profession looks to the future, this webinar will provide some information and case studies on the intersection of optometry and oral therapeutics.
Join Dr Alex Hui and early-career optometrists Tyson Xu and Rosalie Chen for grand rounds and a panel discussion.
Login to the Institute of Learning to REGISTER HERE.
Fill out the pre-webinar questionnaire HERE
PROGRAM
6.30 pm: Dr Alex Hui:  'Oral Medications in Eye Care'
This presentation will detail the need for oral therapeutics in eye disease. Common indications, contraindications and dosages for the management of ocular infections, inflammation and pain requiring oral therapy will be discussed. Pharmacological considerations of systemic management for ocular disease will also be presented.
Learning Objectives:
Become familiar with the indications, contraindications, dosages, adverse effects and precautions of commonly used oral medications in eye care
Increase knowledge of ocular conditions which require oral therapy and evidence supporting use of this mode of administration
Have knowledge of the pharmacological considerations of oral medications for ocular disease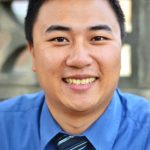 Alex Hui, OD, PhD, GradCertOcTher, FAAO, is a Senior Lecturer at the School of Optometry and Vision Science at UNSW Sydney. He completed his optometry training and PhD at the University of Waterloo and the Centre for Contact Lens Research in Canada. He is an author on more than 20 peer reviewed and non-peer reviewed publications, and has been an invited speaker at conferences worldwide including in Australia, Canada, Japan and the USA. His research and teaching interests include contact lenses, ocular disease, ocular therapeutics, myopia control and drug delivery.
Login to the Institute of Learning to REGISTER HERE.
7.10 pm:  Rosalie Chen: 'Meibomian Gland Dysfunction and the Role of Oral Antibiotics'
This talk will discuss meibomian gland dysfunction (MGD) pathophysiology and discuss the research supporting the use of some of the commonly prescribed oral antibiotics for MGD management.
Learning Objectives:
Understand what the commonly prescribed oral antibiotics used in meibomian gland dysfunction (MGD) are and why
Understand their dosages and usage, including contraindications
Write a letter to the GP requesting a prescription for an oral medication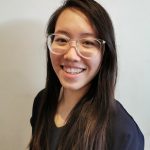 Rosalie Chen graduated from the UNSW School of Optometry and Vision Science, and is currently in her second year as an optometrist. She has worked in a busy corporate practice in New Zealand since graduating and has recently moved back to Australia. She enjoys practising and learning from all the different aspects and areas of optometry practice. Rosalie also appreciates the variety and challenges that general optometry offers with each individual patient.
7.25 pm: Tyson Xu:  'Woke up and thought there was dust in my eye, now it's red & sensitive and I don't know why.'
This presentation describes the management of a case of panuveitis with oral steroids as well as the procedures involved in identifying the underlying systemic cause.
Learning Objectives:
Describe a case and review the signs and symptoms of uveitis
Recognise the role of oral therapeutics in managing uveitis
Highlight the importance of review of systems and referral for identification of underlying cause in uveitis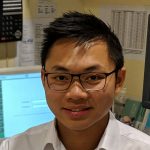 Tyson Xu is currently working as an optometrist in regional NSW. He graduated from UNSW in 2017 with the Andrew Whatham CFEH prize and the Leonard Fine therapeutics prize. He has had work experience at the Centre for Eye Health, Omni Eye Services in Atlanta and with Lion's Outback Vision as part of the Judy Glover Memorial Scholarship.
 7.40-8.00 pm: Panel discussion and Q&A
8.00 pm: Close
Login to the Institute of Learning to REGISTER HERE.
Fill out the pre-webinar questionnaire HERE