Regional Series - Contemporary Primary Care of Anterior Eye & Diabetic Macular Oedema - Warrnambool
Date: 25/05/2022 (AEST)
Venue: Lady Bay Resort 2 Pertobe Rd, Warrnambool, VIC, 3280
Provider: Optometry Vic/SA
Contact: Lisa Busuttil, [E] l.busuttil@optometry.org.au, [P] 0396529101
Learning Objectives
Reflect on the care they provide to their patients with preseptal cellulitis
Reflect on the care they provide to their patients with inflammatory anterior eye disease
Reflect on the care they provide to their patients with diabetic macular oedema
Max CPD hours awarded: 2.5
Session Information
Name
What has the last 35 years of experience taught me about contemporary primary care of anterior eye disease & diabetic macular oedema - a case based presentation
Clinical?
Yes
Interactive?
Yes
Therapeutic?
Yes
Duration of CPD Session/Module
2
Duration of CPD Session/Module inclusive of Assessment Component
2.5
Our Speaker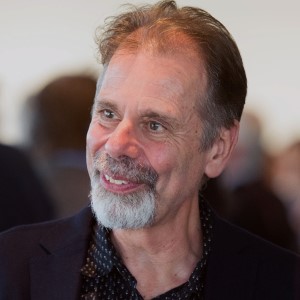 Associate Professor Daryl Guest
Daryl has worked in a range of primary care and clinical teaching environments. From 1995 Daryl practiced in the north-west coast of Tasmania from his home town of Penguin, being a practice owner for most of that time. His most recent employment has been with the University of Melbourne as a clinical academic, as part of the regular FIFO contingent from north-west Tasmania. Daryl has recommenced consulting in Burnie.
Daryl's board commitments have included as a board member of the North West Division of General Practice, the board of Tasmanian Medicare Local and Primary Health Tasmania from 2005 until 2015. In 2007 he became the first non GP Division Chair within the Australian General Practice Network and was Chair of the Optometry Council of Australia and New Zealand Board (OCANZ) from 2007 to 2014. Daryl was on the Tasmanian Optometrist Registration Board from 2001 to 2008 with two stints as Chair and for eight years from 1998 he was a Councillor for the Tasmanian Division of Optometry Australia.
Thank you to our Dinner Sponsor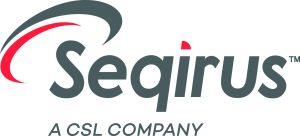 Seqirus, a CSL company, is a leading provider of essential vaccines and pharmaceuticals. We have served Australia's healthcare needs for over a century and today we operate Australia's only local manufacturing facility for seasonal and pandemic influenza vaccine. Seqirus produces a range of unique medicines in the National Interest, and also in-licences a broad range of paediatric and adult vaccines and specialty pharmaceutical products.