Last opportunity to fulfil your CPD requirements through a special SRC Online event. 

Registrations now open for SRC Mini
| | |
| --- | --- |
| OA Members | Non Members |
| $99 inc GST | $269 inc GST |
| | |
How many hours of CPD can I get?


The program has up to 7.5 hours of content (with assessment), including 3 Therapeutic hours (with assessment) and up to 3 hours of Therapeutic interactive content (with assessment).
What to expect at SRC Mini Conference online
We're working closely with production company Scene Change again, which did a fantastic job with our SRC Online conference in September and our first ever hybrid Blue Sky conference earlier this year.
We're really excited that Cassandra Haines has agreed to host SRC Mini Conference who will guide us through the program.
---
What about my interactive hours?
You'll get access to up to 3 hours of Therapeutic interactive content (with assessment) at SRC Mini Conference.
We're working with Scene Change to moderate virtual breakout rooms to make the session interactive so you can make the most of your learning together.
---
Meet our Speakers
Our great line up of confirmed speakers are: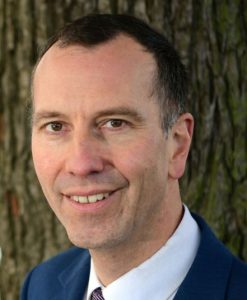 Professor James S Wolffsohn
James is a Professor of Optometry at Aston University since 2000, formerly was Head of Optometry and Deputy Executive Dean for Life Sciences, and is now associate Pro-Vice Chancellor. Prior to his appointment to Aston University, Professor Wolffsohn was a Clinical Research Fellow at the University of Melbourne in Australia. His main research areas are the development and evaluation of ophthalmic instrumentation, contact lenses, intraocular lenses, the tear film and myopia.  He is a National Teaching Fellow, has published more than 270 full peer-reviewed papers and presented at numerous international conferences. He is the academic Chair of the British Contact Lens Association, having been a past president, was a harmoniser and sub-committee chair for TFOS DEWS II and was chair of the BCLA Contact Lens Evidence-based Academic Reports (CLEAR). He is the International Myopia Institute's Chief Scientific Officer and was joint-Chair of their white papers.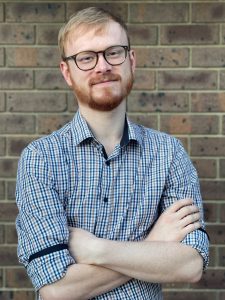 Sam Hobbs
Sam graduated from Flinders University in 2018 with a Master of Optometry. In 2019 he was the recipient of the ACO outstanding graduate award. During his studies he spent time working in rural SA, VIC, NSW, and WA, as well as remote Nepal. Since graduating Sam has gained experience working independently in remote Western Australia, including working collaboratively with Lions Outback Vision. Currently Sam is working at Adelaide Eyecare in South Australia where he practices full-scope Optometry, including complex contact lens fittings and myopia control. Sam has a keen interest in therapeutics and paediatrics, as well as a passion for education and teaching. He has been published in Experimental Eye Research and his teams' research has been presented at ARVO conference.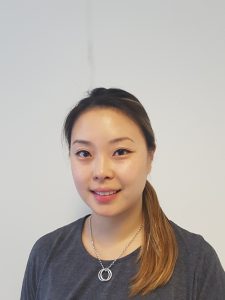 Dr Pauline Kang
Pauline Kang is a Senior Lecturer and Director of Learning and Teaching at the School of Optometry and Vision Science, UNSW.
Pauline has strong research interests in myopia control and mechanisms underlying the development and progression of myopia in children. Pauline also coordinates the Myopia Clinic at the UNSW Optometry Clinic, to not only provide a clinic dedicated to myopia management, but to teach undergraduate Optometry and Vision Science students current evidence-based management of progressive myopia.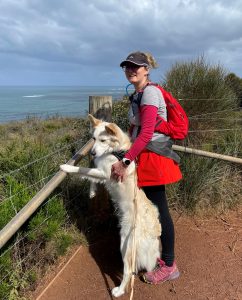 Dr Alexandra Jaworski
Dr Alex Jaworski is a senior lecturer and Head of Optometric Clinical Skills at Deakin University.  Prior to joining Deakin, she co-ordinated preclinical training at The University of Melbourne and Flinders University, where she co-ordinated the program prior to returning to Victoria.
Alex's PhD investigated the impacts of ocular elongation on visual function and ocular structure in high myopia, using meta-analysis, ocular imaging and both clinic- and lab-based tools to assess function.  Her current research utilises imaging modalities including OCT-A and applies these approaches to systemic disease.  She also has expertise in transitioning students to diverse clinical settings and creating innovative and authentic training experiences that address community needs.  She has been recognised for her teaching through university awards and has received multiple grants supporting the creation and implementation of innovative teaching approaches for both undergraduate and graduate optometrists, designed to improve patient outcomes.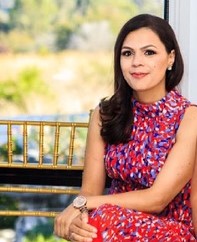 Dr Nellie Deen
Dr Deen graduated with a Doctor of Optometry in 2004 from SUNY College of Optometry, New York.  She has practiced as an optometrist in Australia since 2005 and joined the ACO in 2007.
Since 2010, Dr Deen has been working at the ACO.  She was the Lead Optometrist for Clinical Teaching and then in 2013 headed a team of 30 optometrists that work in the children's and developmental/binocular vision clinics as the Lead Optometrist of Paediatric Services.
In 2020 Dr Deen became the Head of Specialist Services and Clinical Care looking after Carlton and all 7 metro clinic sites.   She currently also heads all specialist services, clinical teaching placements and OCANZ examinations at the ACO.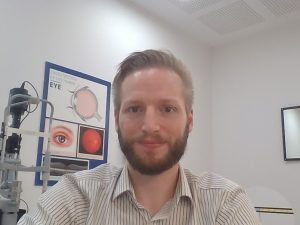 Timothy Martin

After graduating from optometry at the University of Melbourne in 2007, Tim started working in Gippsland at L&F Eyecare, building on particular interests in paediatric care and disease management. He had many hyperopes, amblyopes and esotropes. When he started teaching at Melbourne Uni several years later, he rediscovered the existence of myopes! Over the last few years, he has split his week between private practice at Martin & Wilson Eyecare and working as a Senior Clinical Teaching Instructor at Melbourne Eyecare Clinic, working in the general and paediatric clinics.