Read time:

1:30min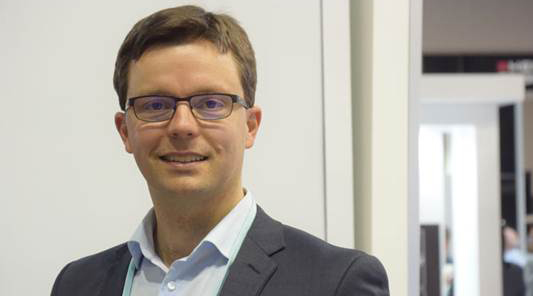 By Leigh Plowman
Optometrist, blogger and digital marketer at Optomly
Are you looking to make your website fresher and attract more patients?
Maybe you're a new practice and looking to get the word out, or maybe you want to give existing patients a resource that they can share with their friends.
Adding a video to your site can help your website to work better, and boost your reputation for new patients, even before they meet you for an appointment.
Why is it important? Because "more than 55 per cent of shoppers globally say they use online video to guide their purchase decisions" according to a 2018 Google survey of 24,000 people in 100 countries.
So, what makes a good website video?
What is a practice or welcome video?
A welcome video is a two to three-minute video that introduces your practice to potential patients. It helps viewers to feel like they already know you even before they walk in the door.
Viewers get a taste for what it feels like to experience your practice – all the great things about you rolled into one short segment. The best part? It works for you even when you're away from your practice!
A good video also establishes you as a local eyecare expert in the community.
Maybe you've never been on video, except for a short video on your smartphone. Why should you bother with video? How does it help grow your practice?
Leigh Plowman made this video, above, for optometrist Damon Ezekiel's practice in Perth, WA.
Seven ways video marketing attracts new patients
It boosts your like and trust factor. Patients 'meet' you via the video and can begin to like you. The more they watch, the more they'll build trust in you and your practice.
As the saying goes, 'people connect with people, not business names.'
A video gives patients the simplicity they're craving for. People who search on their smartphones try to make a quick decision about which optometrist to visit.
They want to understand who you are, how you can help them, and what they need to do next. Within a short space of time, you can guide them along that information journey and share your personality and trustworthiness.
 Welcome videos tend to be short and don't require a big time commitment from busy parents.
A video shows patients the atmosphere of your practice. Patients want to know what it feels like to visit your practice. They want to know whether they'll be treated like a close friend or a number.
 With video, patients can see your smile and feel the genuine warm welcome they'll be offered when they visit your practice.
A video can help you stand out from other practices. If there are 12 practices around your area, potential patients are likely to flick between several practice websites.
A welcome video can help you stand out above the others. Independents can enjoy an advantage with video, because of the continuity of care that they frequently offer.
Video helps your Google rankings.
You can also boost your rankings on search engines with video. Hosting your video with sites like YouTube can help your search engine ranking, because it gives you a reputable link to your site.
If you embed the video on your site, viewers can spend more time on your website. This is important for Google and signals that your website is relevant and important. Google rewards the most relevant sites with better rankings.
A short video can go a long way. You don't have to create a long video. The best welcome or explainer videos tend to range between 30 seconds to two minutes.
Most website visitors don't have the time, patience or attention span to watch a long video explainer.
A brief welcome video is enough for patients to gather information to book an appointment.
Video improves recall. Did you know that if a person sees you from a video, there's a 50 per cent chance that that person will be able to recall who you are?
Video clearly improves recall better than audio (only 10 per cent chance of recall) and written (even lower.)
The animated video, above, from another of Leigh Plowman's clients, is an example of what can be done if optometrists do not want to appear on camera.
So, are you starting to feel like video could give you a real boost?
But, what should you say in a welcome video?
Here are nine questions that will help you to create a great welcome video:
1- What type of patient would you like to reach most? Try to talk to your ideal patients directly in your video. Create the video as if it is just for them and you'll attract more of your ideal patients (e.g. mothers of school-aged children, or middle-aged cyclists.)
2- What should potential patients feel after they've watched the video? They should look forward to meeting you in person. It has to be genuinely you – whether you're professional, yet funny, casual yet straight-talking, or in-between. Keep these emotions in mind while creating your video
3- What makes your practice different? Show your patients what sets your practice apart from all the others. Emphasise your clinical interests, your up-to-date technologies, your warm staff, and how patients feel after they walk out your door.
4- What problems do you help manage for patients? Let potential patients know what problems you can help them with – be specific and use frequent presenting complaints.
5- What solutions can you offer? Explain some of the common ways that you solve your patients' problems.
6- What's the atmosphere like in your practice? Give patients a feel of the ambience in your practice. Your video should be a virtual window to your practice.
7- How does technology make eye testing better? Try to show or explain optometry equipment you use to give potential patients a good idea of what to expect at their appointment.
8- What's the most rewarding part of coming to work every day? Express your passion for what you do to project confidence and encourage potential patients to trust you.
9- How can they make an appointment with you? Should they set an appointment through email or phone call? What should be the next step for them? Make it easy for any website visitor to become a patient in your practice.
You may feel like there's so much to say in a short video. But you'll be surprised how you can take these ideas, refine them, and create a great video!
The Takeaway
Help your potential patients to get to know you before they walk in the door. Not only will a video look great on your site, but you'll be seen as the local eyecare expert in your community. Video can open doors and opportunities to grow your practice in ways that you'd never imagined!
Filed in category:
Marketing
,
Members & member initiatives
,
Workplace
Tagged as:
Marketing