Read time:

1:30min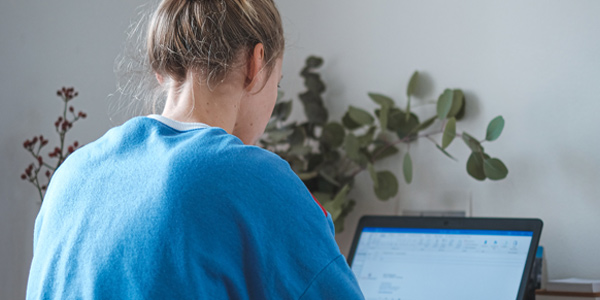 By Optometry Australia
Optometry Australia is committed to supporting members with the information, resources and, as best we can, the tools members may need to continue providing essential and time-critical primary eye care to their patients and the wider community.
Effective communication is essential at a time like this. If you have not already, we encourage you to communicate regularly with your patients and communities to continue to build a positive and steadfast relationship during this pandemic.
Firstly, we encourage you to update your membership profile to highlight what services your practice is providing during this crisis – including telehealth and/or urgent or critical face-to-face care. This is necessary to support patients to find practices providing these services and their contact details under the Find an optometrist search function on both optometry.org.au and goodvisionforlife.com.au.
Secondly, we suggest communicating directly with your patients and wider community, to let them know if you are open or in shutdown. If your practice is open, on restricted hours and/or providing urgent face-to-face consultations, let them know the range of services that you are providing as well as the infection control precautions your practice is following in relation to COVID-19. And if you provide telehealth services or urgent care services, explain to your patients how this works and how to get in touch with you.
The more information you provide the more informed your patients, or prospective patients, will be. And if you have vulnerable and older patients, it is particularly important to let them know how they can contact you during this difficult time.
Communication tools you can use
There are a vast range of digital tools that you can use to communicate with your patients. You could create a simple email, an electronic newsletter, a social media page – such as Facebook – and if you don't already have one, a simple website. These sorts of communication platforms are quick and easy to use. If you need assistance visit our Business Directory.
If you are aware that some of your patients are not keen on using digital technology or social media, we suggest writing, calling or sending them an SMS with an update on your accessibility and services.
Communication resources
We have developed a range of patient communications material that you can use in your practice, and on your digital communication channels such as your website, social media and emails. This includes information about symptoms, whether your practice is open or closed, social distancing rules and many others.
We will continue to grow this library of patient resources and encourage you to check back regularly.
We also regularly post stories on our consumer website, Good vision for life, which you can access and share via your electronic newsletters or social media platforms as you wish.
We want you to know that your health and wellbeing, and that of your colleagues, family and the broader community, including your patients, is our priority and that we will continue to do everything in our power to support you and the sector during this crisis.
Filed in category:
Marketing
,
Member resources
,
Patient care & management
Tagged as:
Advantage program
,
Leadership
,
Marketing
,
Member services
,
Patient management