Read time:

1:30min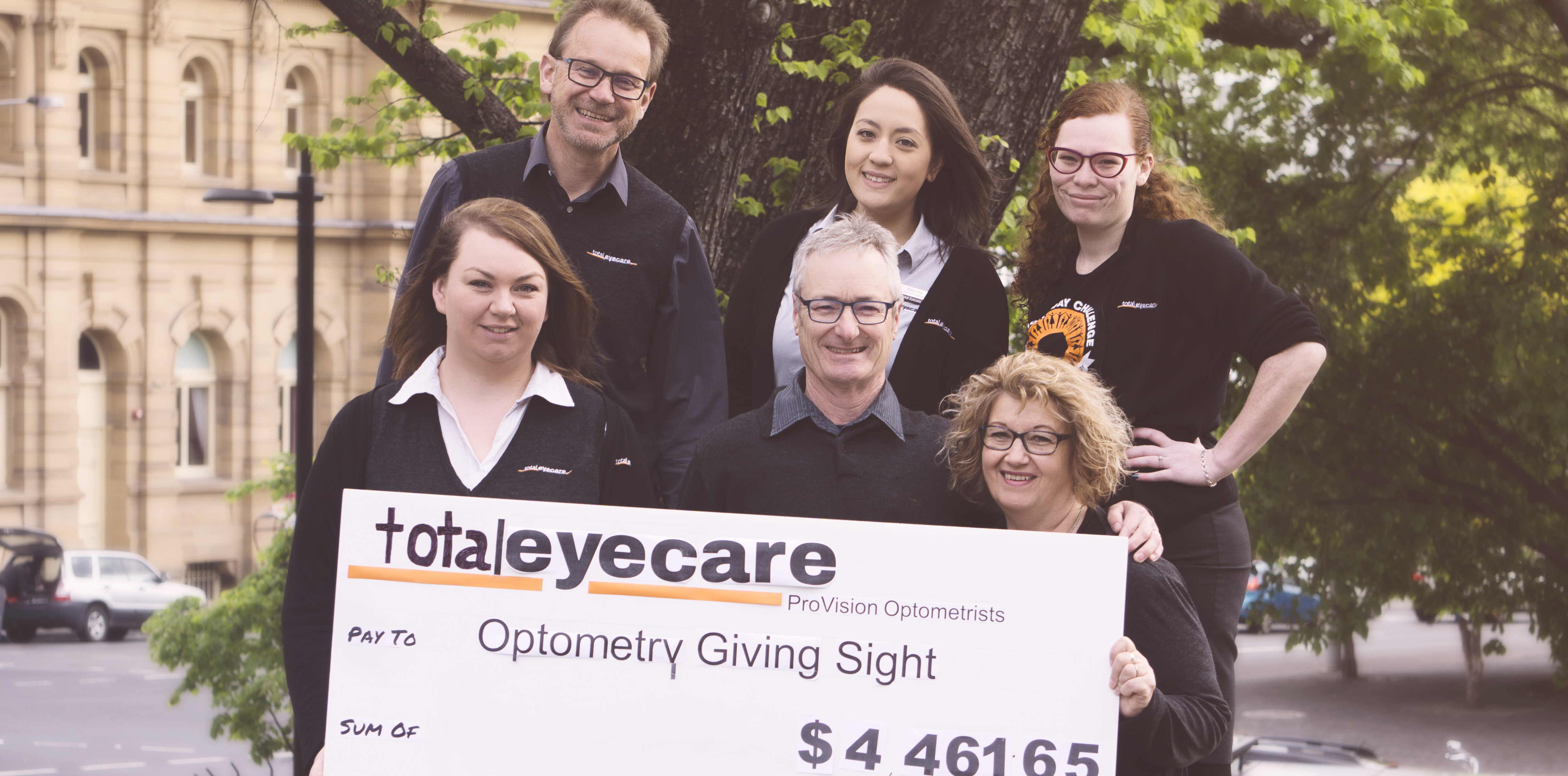 Total Eyecare staff with a cheque for OGS raised when its nine Tasmanian practices ran a quiz night
_____________________________
By Helen Carter
Journalist
World Sight Day on this Thursday, 11 October is Optometry Giving Sight's major fund-raiser for the year.
OGS Manager Australia Ron Baroni said people could do anything they wanted to fund-raise on the day or during October.
'One of the simplest ways is for optometrists to donate their examination fees for one day, on World Sight Day,' he said.
'Practices and workplaces can also organise their own fund-raiser, the World Sight Day Challenge during October. This might be an event involving staff, or something involving patients or the community.'
Fundraising can also take place all year by adding $2 to the price of every lens or frame sold, hosting a donation box at practices where patients can donate a gold coin in lieu of being charged for minor repairs to spectacles, and having a 'giving wall' where patients can place a coin in the box and write their name on paper bricks stuck on the wall, an activity which paediatric patients enjoy. Melbourne optometrists Sue and Greg Strachan raised $60,000 over 11 years for OGS using these activities.
Last year Total Eyecare's nine practices in Tasmania arranged a group effort and held a quiz night which raised $4,461 for OGS during the World Sight Day Challenge.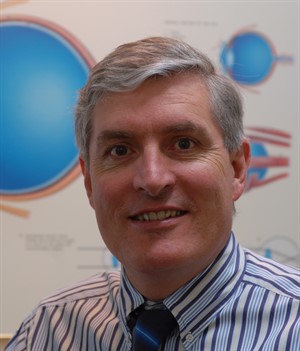 Orange optometrist Nick Hansen
Optometrist Nick Hansen from Eyecare Plus, Orange, donates $2 from every pair of lenses and frames sold to OGS every month. Each optometrist at his practice also donates one consultation fee on World Sight Day, and donates all small repair fees as part of the OGS annual appeal.
'What greater social injustice is there than not being able to see because of a lack of a pair of spectacles. This is why we have been strong supporters of OGS from the beginning,' Nick said.
'I would encourage every Eyecare Plus practice to get behind OGS and World Sight Day. Let us change people's lives by using every means possible in the very profession that has changed ours.'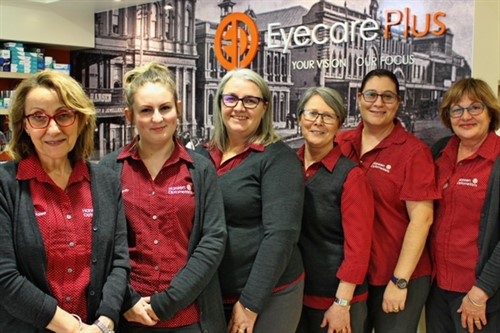 Eyecare Plus, Orange staff
Guess the lollies
The team from Glenn Howell Optometrist in Hamilton and Casterton raised $625 last year by Glenn donating his examination fees on World Sight Day and the practice running a guess the number of lollies contest.
Practice manger Jo Howell said: 'The kids look forward to the competition and it's a great way to get them into the practice for an eye exam. It's a lot of fun and it's great to let the patients know what we are doing and why.
'I would encourage every practice to get involved. If you don't have time to fundraise make a donation to support the great work Optometry Giving Sight is funding around the world.'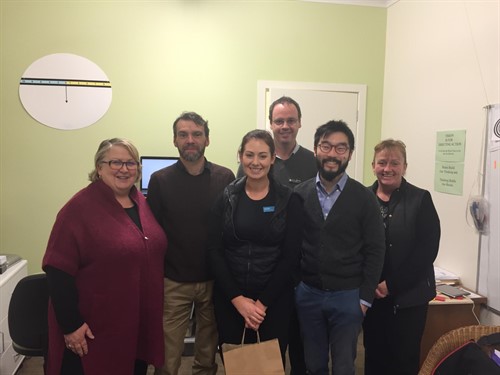 Staff from Glenn Howell Optometrist, Hamilton
OGS ambassador, optometrist Geoff Lawson who played cricket for Australia said: 'As a cricketer I have travelled the world for Australia and as an optometrist I know the impact that a pair of glasses and an eye exam can have on a child.
'They are able to go to school, play sports with their friends and hopefully one day graduate and be able to provide for their family.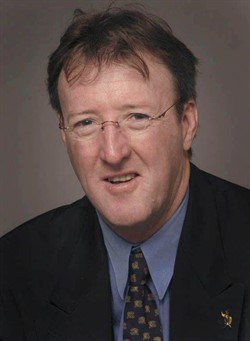 Optometrist and former Australian cricketer Geoff Lawson
'There are 1.22 billion people who are unnecessarily blind or vision impaired. Optometry Giving Sight funds programs across the globe to provide eye care to those who don't have access to it.
'Please help support Optometry Giving Sight by taking the challenge in October or making a donation to allow it to continue the great work it is doing around the world.'  
World Sight Day 2018 is on this Thursday, 11 October. Register for practice, company and student challenges during the World Sight Day Challenge.
_____________________________
Filed in category:
General news
,
Marketing
Tagged as:
Patient management
,
Stakeholders & partners