Read time:

1:30min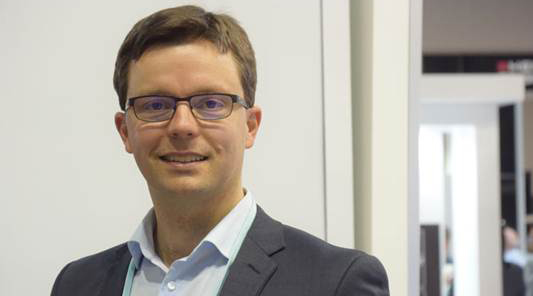 By Leigh Plowman
Optometrist, blogger, digital marketer at Optomly
Our optometry landscape is always changing. New technologies and media can change the way we do things.
If you're a busy practice owner, you know that you need to stay abreast of these changes.
How do you do this alongside keeping your practice running? Let Google help you.
Online search data can give you quick, powerful insights for your practice.
In this article, we'll talk about what your potential patients are searching for online. And some surprising new trends on Google.
Mobile first
Do you have a smartphone? If so, it's likely sitting next to you at the moment. Or at least within a few metres of you. Nevertheless, you know where it is.
Smartphones give us an easy way to look up information whenever we want it. In particular, it's easy to find answers to questions or local business details on Google. With GPS built into our smartphones, it's easy to look up the closest business near you.
On average, there are 20,000 searches per month for "Optometrist" on Google. ("Optometrists" has 600 searches/month if you're curious.)
But what are people really trying to do when they type this?
Try a Google search for yourself. Just Google the word "Optometrist."
You'll probably see that there's an Ad at the top, followed by a Google Map page with a few practice names listed. Then there's a Questions pack (for answers to a few common questions about Optometrists, then a link to Optometry Australia's Locate an Optometrist page, followed by a few local practice websites.
We can infer that some people are looking for contact information and addresses for a local practice. Others are trying to find out what an Optometrist is, or how an Optometrist is different from an Ophthalmologist. Others are looking for a local practice.
There are three main ways for people to search for an Optometrist on Google. They are explicit, implicit and 'near me.'
That is, they might type in "Optometrist Melbourne," "Optometrist" or "Optometrist near me."
Make sure that your practice website is ranking on page one of Google for these keywords.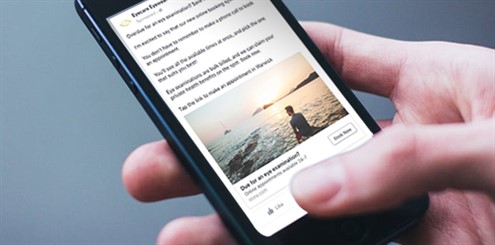 Trends over time
According to Google Trends, since 2013 the number of searches for "Optometrist" is growing. If you're into statistics, there's a positive association over time. However, the R2 value is 0.2198, so the relationship is mild at best.
Typos of the word Optometrist
Ever made a typo on your phone? According to Google, some of the most common misspellings of Optometrist are: optomitrist (350 searches/month), optomotrist (300 searches/month), optomertrist (80 searches/month), optomatrist (70 searches/month), optomistrist (60 searches/month)
What about "Optometry?"
There are about 2800 searches per month for "optometry" on Google in Australia. Most of the information is listed for students looking for optometry courses and job information. For example, optometry salary is an associated search.
"Contact lenses"
On average, there are about 9000 searches per month for "contact lenses." Potential patients are likely looking for information about whether they're eligible for contact lenses. "Coloured contact lenses" have about 2400 searches per month. But it's not just popular on Google. Youtube is another common place that people look for information about "coloured contact lenses." If you enjoy fitting coloured contact lenses, Youtube could be a great place for you to include tips about contact lens safety and good hygiene with lenses.
Afterpay 
Have you heard of Afterpay or similar services before? For you, it's like layby without any hassle. For patients, it gives them instant access to new glasses, contact lenses or sunglasses. Repayments are typically broken into four fortnightly payments.
Google Australia shows 600 searches/month for "sunglasses afterpay," 300 searches/month for "prescription glasses afterpay" and 150 searches/month for "contact lenses afterpay."
If you're looking to grow your dispensing revenue, adding a payment service can give you a few extra prescription sales. Especially around Christmas when patients have other gifts to budget for.
"Optometry Australia"
Google searches are useful for showing how well a brand is known online. You can see this with the number of searches for new and old brand names.
Optometry Australia has done a great job of shifting momentum from Optometrists Association Australia. This is seen in the number of Google searches. Optometry Australia has more than 2200 searches/month compared to Optometrists Association Australia with about 200 searches/month.
Medicare
Does your practice bulk bill? If so, you'll be pleased to know that patients are searching to find you. On average, there are around 150 searches per month for "Medicare Optometrist" and "Bulk Billing Optometrist."
Summary
Keeping up with trends on Google can help you maintain your practice now, and continue to grow in the future.
Make sure that your website is up to date. If you practise in a competitive area, aim to be the most helpful local practitioner for people searching on Google. Use blogs and videos to share useful information with your potential patients.
The more helpful you are, the more website visitors and potential patients that Google will send you.
Appendix:
Average Google Australia searches by city:
Optometrist Melbourne (500 searches/month)
Optometrist Brisbane (400 searches/month)
Optometrist Adelaide (400 searches/month)
Optometrist Sydney (350 searches/month)
Optometrist Toowoomba (300 searches/month)
Optometrist Perth (300 searches/month)
Optometrist Gold Coast (300 searches/month)
Optometrist Canberra (300 searches/month)
Optometrist Darwin (250 searches/month)
Optometrist Hobart (200 searches/month)
Data according to ahrefs.com as at October 2018
Filed in category:
Marketing
Tagged as:
Marketing