Read time:

1:30min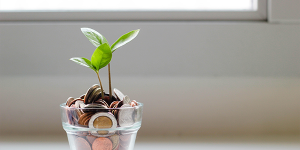 By Doctors' Health Fund
At a time when many are facing financial pressures due to COVID-19, you may be surprised to know there are ways you can save on your private health insurance premium, while remaining on the same level of cover.
Increase your excess​
An excess is the amount you agree to pay upfront for a hospital admission, before your health insurance starts to pay for your hospital costs. Excess amounts and how often they need to be paid each year vary per policy and per health fund. Options generally range from no excess, up to $750 for singles, and $1,500 for couples and families.
Increasing your excess is a way to see immediate savings, as it will reduce the premium you pay. Having a higher excess means you accept paying more 'out of pocket' in the event you are admitted to hospital. If you are fit and healthy, with no plans for near-future elective surgery, this can be a practical way to save. However, your excess will still apply for unexpected hospital admissions, so you should take this into consideration before choosing a higher excess*. Speak to your health fund about what options are available to you.
*If you change your mind, waiting periods can apply when reducing the excess on your policy. Please refer to the advice from your health fund.
Adjust your rebate percentage
If your income has reduced over the last six months, you may be able to change the rebate tier of your health insurance policy.
The Australian Government provides an income-tested rebate on private health insurance to help cover the cost of premiums. The rebate can be claimed either as a premium reduction (that is, you pay less upfront to your health fund), or, as a tax offset when lodging your annual tax return. More information about the rebate and the application income tiers can be found at privatehealth.gov.au.
Filed in category:
Marketing
Tagged as:
Advantage program
,
Member services