Read time:

1:30min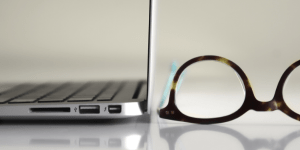 From 13 March 2022, Services Australia will be upgrading its digital health channels to web services. This means practices will need to use web service compatible clinical software to continue to access Services Australia's digital channels, such as Medicare Online.
Services Australia has been working with clinical software developers across all health professions in their preparedness for web services, and Optometry Australia has been updated by some optometry software developers that they are ready to deploy their software to end-users by 13 March. More information can be found here.
If your software isn't web services ready by 13 March, please contact your software developer as claims and transmissions may be impacted and result in additional administrative pressures and costs for your business.
Upgrade to web services and PRODA
Medicare is  working with your clinical software developer to:
 upgrade our digital health channels to web services
 replace PKI site certificates with PRODA
Speak to your software developer (if you haven't already) to find out:
when your web services compatible software will be available
if you need to register your organisation in PRODA. You can do this now while you wait for your software to become available
PKI Site Certificates
Medicare has automatically renewed some PKI site certificates, where possible. Where Medicare was unable to do this, they mailed a CD with the renewed certificate to your location. Most CDs were sent mid-2021 and were addressed to the last known Certificate Manager registered in Medicare's system.
What you need to do
You must install your renewed certificate before 13 March 2022 if you received a CD in the mail. This will ensure you are able to transact with Medicare digitally from 13 March 2022. If you haven't received a CD, check the expiry date of your certificate in your system's certificate store to confirm if it's been installed and renewed. If your PKI site certificate's expiry date is after 13 March 2022, it's been automatically renewed. You don't need to do anything. If your PKI site certificate's expiry date is on or before 13 March 2022, you may need to request a new certificate. Call the eBusiness Service Centre on 1800 700 199  if you need to request a new certificate or require support.
Download Services Australia update.
Medicare Easyclaim/HICAPS  
Medicare Easyclaim is used for Medicare bulk billing and patient claiming. It can be a stand-alone process via an EFTPOS machine or an integrated feature of practice management software products.
Updates to both stand alone and integrated Easyclaim need to occur for Services Australia's transition to web services technology.
If you use a stand-alone Easyclaim device, your financial institution will be solely responsible for facilitating any changes for web services. Optometry practices who use this device, will not be affected by the 13th March 2022 deadline.

You can continue submitting Medicare claims via the HICAPS terminal without obtaining a PRODA/HPOS login (however healthcare providers who use this system can obtain their Medicare payment and processing reports via PRODA/HPOS).
2. If your Easyclaim device is integrated into your practice management software, additional updates will need to occur as part of the upgrade to web services. Services Australia have notified your software developer and financial institution to ensure they make these updates.  You may be contacted by your software developer or financial institution.
NASH PKI certificates
NASH PKI certificates are different to Medicare and PBS PKI certificates. A NASH PKI certificate, enables access to digital tools such as electronic prescribing and My Health Record. If your organisation uses a NASH PKI certificate, it may also be expiring in March 2022. If your NASH PKI certificate is expiring, you must renew and download it online via HPOS. Once downloaded, it will need to be imported into your clinical software.
Filed in category:
Medicare & private billing
Tagged as:
Medicare-MBS-PBS