Read time:

1:30min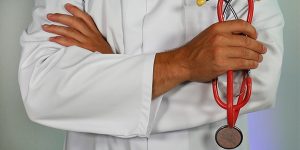 Photo; Online Marketing on Unsplash
By Helen Carter
Journalist
An Australian survey has found that many patients would be willing to make voluntary out-of-pocket patient-chosen payments of $25 in return for shorter waiting times and longer consultations with GPs.
The Monash University study also found that four in 10 Australians believe patients should be able to determine how much they pay for a GP visit.
The study proposed a new funding model where patients determine how much they pay for a GP visit. Under the 'Patient-Chosen Gap Payment' (PCGP) model, patients could choose to pay any amount for their GP consultation from nothing to potentially much more than the average out-of-pocket 'gap' payment.
The survey of 1,457 Australian adults in April 2019, by Monash Business School and Monash School of Primary Health and Allied Health Care, found 39 per cent would prefer to set their own out-of-pocket payment than be bulk billed or pay a compulsory gap fee.
Results of the research, published recently in Social Science & Medicine, found patients would be willing to make voluntary and patient-chosen payments of $25 in return for shorter waiting times and longer consultations. It suggested patient-chosen prices for primary care could generate an extra $1.48 billion in revenue and boost patient-centred care.
Results suggested patients preferred shorter wait time, longer consults, lower compulsory co-payments, services with higher patient satisfaction ratings, choice of doctor and $0 suggested voluntary contribution for PCGP services.
Policy-simulations suggested high-quality PCGP services could obtain market share of up to 39 per cent and voluntary contributions of up to $25.36 per service, potentially adding $1.48 billion in revenue and funding for primary care at no cost to government.
'We conclude that PCGP services aligned with patient preferences could capture significant market share and substantially increase revenue to general practice,' researchers wrote.
Researcher, Associate Professor Duncan Mortimer from Monash Business School's Centre of Health Economics said the proposal did not mean GPs would see patients for 'free' as doctors would continue to receive the Medicare rebate for each patient but the patient would determine any out-of-pocket or 'gap' payment.
'This line of research has the potential to reinvigorate debate around the delivery and funding of primary care in Australia,' he said. 'What we can say is PCGP services are acceptable to patients and may offer a viable alternative pricing model in the market from primary care services. However, they must be delivered at high quality and with careful design if they are to capture market share and increase out-of-pocket contributions.'
The researchers said GP groups had long argued that the Medicare rebate was insufficient to cover costs and did not reflect the value of GP visits.
Co-author, GP Dr Daniel Epstein said: 'Patients' willingness to make voluntary contributions may come as a surprise. Our research found, given the choice, women in more affluent areas were more willing to pay a little extra, while men in disadvantaged areas were more likely to stick with bulk billed services.'
Optometry Australia has significant resources online for members on setting private fees and to assist in charging appropriately for your time.
Filed in category:
Medicare & private billing
,
Research & surveys
Tagged as:
Future
,
Medicare-MBS-PBS