Read time:

1:30min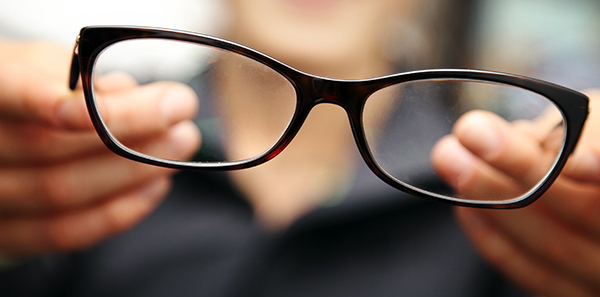 By Rhiannon Riches
Communications Manager
Optometry Australia has partnered with energy specialists, Make it Cheaper, to help members navigate the complexities of running a small business.
The following content is provided by Make it Cheaper.
See clearly and ease the pain of high energy bills
The challenges associated with ensuring our practices and outlets remain financially viable is not only driven through customer transaction, but how we manage the cashflow around meeting the demands of operational requirements. Whether it's insurances, resourcing, the cost of equipment and materials, or the general costs of keeping doors open and customers coming in, our ability to balance these business-critical requirements can shape the amount of money going into our back pockets.
A recent inquiry by the Australian Competition and Consumer Commission (ACCC) found that electricity prices have nearly doubled on top of inflation in most parts of Australia over the last decade.
The reason for the price hikes can be attributed to several factors including high gas prices and limited gas availability on the east coast of Australia, a lack of national energy policy, inaccuracies and over-investment in the planning of infrastructure, as well as the closure of large old-generation coal-fired power stations without adequate replacement.
Australian Small Business and Family Enterprise Ombudsman, Kate Carnell said, that while households are experiencing increases of approximately 15-18 per cent, for most Small Medium Enterprises it's above 20 per cent; and regardless of your political persuasion, "the energy system is broken and needs to be fixed, and we can't afford to see businesses close and jobs lost while governments and energy companies get their act together."
Over the past year, a number of reforms to the retail energy market have been put in place to help consumers and business owners survive this difficult period. However, the ACCC has stated that much more needs to be done in order to get the market back on track, and how long this will take is anyone's guess.
That's why Optometry Australia have worked on identifying partnership platforms with specialists throughout the market that help you navigate the complexities of running a small business.
One of their newest partnerships is with energy specialists, Make it Cheaper. Designed to save you time and money, they found that 81 per cent of Australian businesses throughout 2017 overpaid on their energy bills, identifying savings to the value of $9,397,315; an average of $1,013 per annum for each participating business*.
Make it Cheaper provide a 100 per cent obligation free, fast, and easy way for you to identify whether your current energy contract can be offering you increased discounted savings.
To find out more, visit their website or contact (02) 8880 1478 to speak with one of Make it Cheaper's Energy Savings Experts.
*Analysis across 9,273 individual Australian business meters.
Offer available to Optometry Australia members throughout, NSW, SA, SE-QLD, and VIC only.
_____________________________
Filed in category:
General news
,
Marketing
,
Member resources
Tagged as:
Advantage program