Read time:

1:30min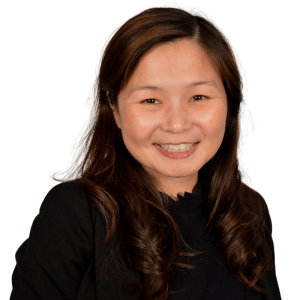 Since assuming the role of President in July, Margaret Lam has been very productive attending many meetings with the state divisions.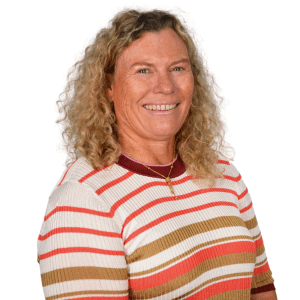 She said she was attending these meetings with Vice President, Fiona Moore (right).
Ms Lam (above) said the purpose of these meetings has been to learn more about how the six organisations that make up the federation, collectively support members and advance optometry nationally and within state jurisdictions.
Ms Lam added that Optometry Australia has also hosted an in-person planning update in Melbourne that was attended by state presidents, state representatives, and key national office staff to discuss progress on project and goal delivery aligned to the FY2021-2024 Shared Strategic Plan.
'These are important and insightful discussions because, constitutionally, the state divisions delegate responsibility to Optometry Australia at a national level to deliver services and programs that benefit all members.
'We frequently seek insights and feedback from our grassroots members on what is important to you in practice, and then our team strategically develop then deliver services that aim to not just meet, but exceed, your expectations.
'The national board and I are immensely proud of the ever-evolving range of highly valued membership services that we deliver and that are accessible to all members nationally,' she explained.
Federated structure
Ms Lam said that, 'Your peak professional body operates as a federated structure which is made up of Optometry Australia (your national body) and five state entities – Optometry NSW/ACT, Optometry Qld/NT, Optometry Tas; Optometry Vic/SA and Optometry WA.
'We come together to partner on various projects and our most important collaboration is when we develop the Shared Strategic Plan which provides the foundation for us all to form our pillars of service to 'lead, engage, and promote' in our projects and goals for you, our members.'
She explained that this plan is developed every three years and it aims to ensure that all six organisations collectively meet their obligations to members through the ongoing delivery of quality member services.
Ms Lam added that the plan also ensures, 'That we are meeting our milestones to create a sustainable future for optometrists and to increase scope of practice and thirdly, through our promotions and lobbying, optometry is being increasingly recognised as a vital community health care service.
'Each of the six entities that make up your peak professional membership body, has its own goals with the state divisions naturally responsible for activities specific to their own jurisdictions, and Optometry Australia responsible for national initiatives.'
Plan on track
'Just over 12 months into the FY2021-2024 strategic planning period, I am pleased to report that Optometry Australia is on track to meeting its strategic goals, and if you recall, I provided you with a summary of these results in July.'
Ms Lam listed some of these more recent initiatives that Optometry Australia has delivered since the July update. These include:
Filed in category:
Member resources
,
Members & member initiatives
,
National & State initiatives
Tagged as:
Leadership
,
Member services