Read time:

1:30min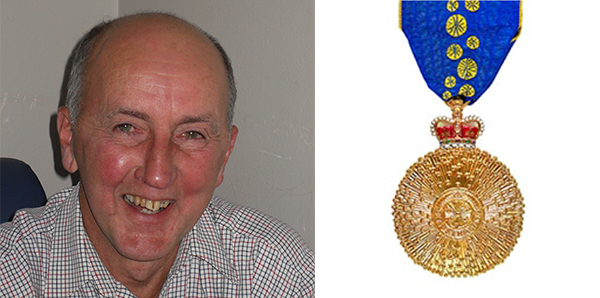 By Helen Carter
Journalist
Retired optometrist Tim McKinnon from NSW has been recognised in the 2019 Australia Day honours for community service including providing eye-care to Indigenous people and Pacific Island nations.
Tim was made a Member of the Order of Australia in the General Division (AM) for 'significant service to the community of Moss Vale, and to international health programs.'
"It's a bit overwhelming but I feel very honoured," he told Optometry Australia.
After graduating in optometry from the University of NSW in 1966, Tim practised in Adelaide for three years before working in London, Sydney and then returning to Moss Vale where he owned a practice for 43 years before retiring in 2012. The practice is now owned by Lara Foster.
Tim was also a visiting optometrist providing services to Aboriginal people in rural and remote NSW from the 1990s to 2014 through the Brien Holden Vision Institute.
"It was great. The only bad thing was having to leave at 5am for the visits with the Royal Flying Doctor Service!" he recalled.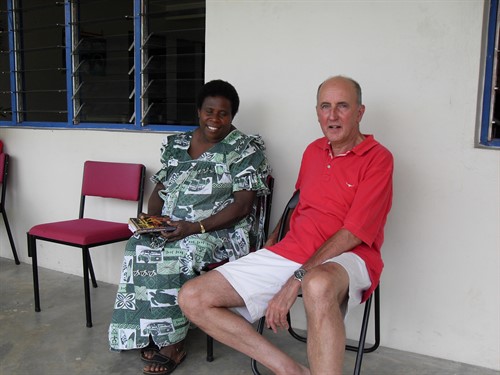 Tim McKinnon taking a patient history in Vanuatu in 2009
Tim also helped establish eye health programs in the Solomon Islands, Vanuatu and Samoa with the Brien Holden Vision Institute.
"I was at a conference with my colleague, optometrist John Davis, when we met an optometrist from Fiji who told us that there were 600,000 people in Samoa and no optical services," he said. "This drove John and I to visit Samoa, volunteer our services and provide visual aids in the late 1970s to 1980s.
"We gathered support from other optometrists who also volunteered and then we started training local people with some workshops and later Optometry Giving Sight became involved to ensure an ongoing presence."
The citation also mentions that since 2006 Tim has organised a charity golf day for Optometry Giving Sight (OGS.) OGS has named The Tim McKinnon Cup in his honour. Many members of Optometry NSW/ACT and others in the optical industry attend.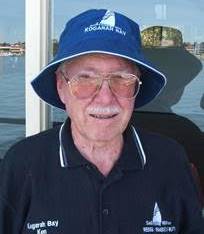 Optometrist Ken Herbert. Photo, St George & Sutherland Shire Leader.
Ken Herbert honoured posthumously
Another former NSW optometrist, the late Ken Herbert from Marrickville, was posthumously  awarded the Medal of the Order of Australia (OAM) for his service to sailing, including helping to establish the Sailability program for children with disability. He died on August 18, 2018 at 86.
Kogarah Bay Sailing Club commodore Cliff Lewis said, in the St George and Sutherland Shire Leader:"It seems to me that Ken's life has been one of service to the community – from his professional career as an optometrist helping people to see, to the years of service to the scouting movement."
Lens growth pioneer honoured
Meanwhile a world authority on lens growth, esteemed Melbourne biochemist Professor Bob Augusteyn, who this year clocks up 50 years researching lens growth and the structure of the crystalline lens, was also made a Member of the Order of Australia in the General Division (AM) for 'significant service to vision science and eye health research.'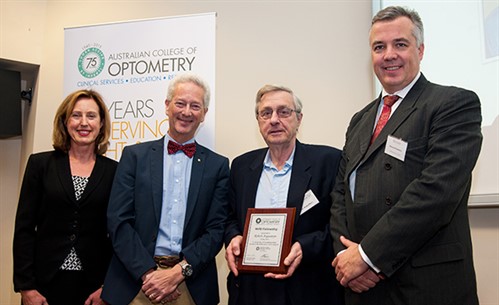 Professor Bob Augusteyn, third from left, in 2016 holding his NVRI Fellowship plaque with (L-R) Australian College of Optometry CEO Maureen O'Keefe, past president Professor Nathan Efron and president Professor Konrad Pesudovs. Photo, ACO
His studies have helped uncover the mysteries of the lens and leave a legacy of valuable basic research on lenses of humans and animals, and a vast legacy of knowledge about the crystalline lens.
Professor Augusteyn was the first to show that the human lens is different from lenses of all other species: mammals and other animals. Other major achievements include his outstanding contributions to the chemistry of the crystalline lens and the nature of cataract.
He is currently working with Brien Holden Vision Institute researchers on revolutionary polymer gel implants for presbyopes to replace the crystalline lens of the eye which hardens naturally with age.
He is an Australian College of Optometry Fellow and current ACO member, and was the National Vision Research Institute's longest-serving director for which he received an NVRI Fellowship.
Read about his discoveries in our previous story.
______________________________
Filed in category:
Members & member initiatives
Tagged as:
Awards - honours - grants-bursaries