Read time:

1:30min
R U OK? Day is our national day of action when we remind Australians that every day is the day to ask, "Are you OK?" if someone in your world is struggling with life's ups and downs
By Helen Carter, journalist, and Sophie Koh, Optometry Australia help desk advisor
Today on R U OK? Day 2020, Optometry Australia continues its initiatives to assist members' wellbeing by adding a new mental health resources page to our website, featuring many great free supports for members.
We recently launched The Resilience Box digital wellbeing platform developed by leading psychologists, free wellbeing coaching sessions for members with optometrist and transformational coach Lisa Jansen, along with webcasts and podcasts on mental health.
We have now collated these and other resources on our Supporting Your Mental Health Page, under Practice and Professional Support on our website. They are free for members who log in.
If you are trying to improve your own mental health, or would like to support somebody else, these resources may assist. Research shows that wellbeing can be improved. You can start building small positive daily habits straight away and with repetition you can create successful changes that support you.
Your mental health is one of your most important assets. But many people don't recognise the signs of depression or anxiety in their colleagues, employees, patients or themselves or do not know where to turn.
R U OK? is a suicide prevention charity and R U OK? Day, Thursday 10 September, 2020 is our national day of action when we remind Australians that every day is the day to ask, "Are you OK?" if someone in your world is struggling with life's ups and downs.
The theme of R U OK? Day 2020 – 'There's more to say after RUOK?' – and related materials on the R U OK? website delve into what else you can say and do after you ask the question. The website has many resources including videos, tips, a conversation guide, How to ask R U OK? and a guide on what to do and say next.
Coronavirus and optometrists
This year the coronavirus pandemic has taken a huge toll and the virus has impacted Australian optometrists' livelihoods as well as their mental health.
An Optometry Australia survey of members, including early career optometrists in May/June 2020 found that nearly half, or 46 per cent, of respondents were anxious about their future as an optometrist. Overall, 89 per cent of practice owners/self-employed optometrists experienced revenue decreases of 30 per cent or more in April 2020 and the sector experienced significant financial loss.
Our fifth ECO Think Tank also recently met and identified mental health and well-being as a priority moving through the rest of 2020 and into 2021. The sessions heard that COVID-19 had presented a range of challenges for mental and physical wellbeing among the optometry profession, including the ECO community.
Following the 2019 ECO Think Tank, Optometry Western Australia board member and member of the WA ECO group Andrew Nguyen wrote this helpful piece with tips to prevent burnout in optometry, published on 2019 R U OK? Day.
The suicides of two NSW optometrists within six weeks of each other in 2014 prompted Optometry NSW/ACT to put mental health on the agenda at Super Sunday 2016, in an effort to prevent further occurrences in practitioners and patients. Clinical psychologist Dr Rachel Clements provided tips for practitioners including how to help identify and assist patients with mental health issues and at risk of suicide.
'Optometrists have pressures in the workplace, are busy and focused on the business and patients, and might think it's normal to run a business being stressed all the time,' Dr Clements said. 'Common signs of mental health issues include a shift in their demeanour and behaviour such as being more irritable, worrisome or exhausted, looking down, weight issues, becoming withdrawn, quiet and moody and 'something not being quite right.' When you notice a shift, seek help because people don't have to become unwell if we can catch it.
'Get help early, don't ignore it because professional people generally deny it, avoid it, drink lots of coffee, work harder and longer, and block it until it is so impactful that they are unable to function at work and home.
'Sometimes it may be better to say, 'I'm just checking in with you; I've noticed you don't seem quite yourself lately' as hearing that other people can see a difference in your behaviour can be the wake-up call to realising that something is not quite right.'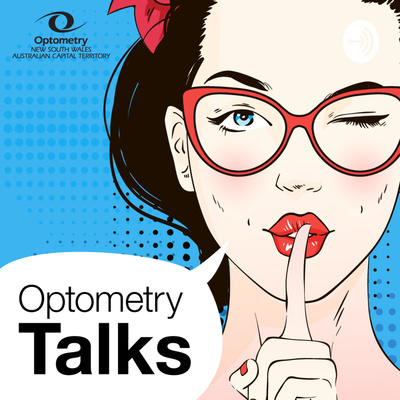 Podcasts, webinars, coaching and Resilience Box support for members
 Dr Clements has also done two Optometry Talks podcasts for Optometry NSW/ACT – Supporting mental health in me and my patients  and How to balance family and career without losing your mind aimed at supporting optometrists on a career break – particularly women – including pressures of raising children, post-natal depression, isolation and post-natal anxiety.
 Optometry Australia also ran a mental health first aid webinar in April 2020 with mental health specialist Teresa Coffey to help members assist and triage patients who present with mental health issues, and in May 2020, a webinar detailing optimal strategies for your own physical and mental wellbeing with optometrist and director at Infinite Clarity Coaching Lisa Jansen.
Coaching sessions with Lisa will also commence this month and if you would like to benefit from this program, please express your interest at careercoaching@optometry.org.au.
Optometry Australia members also have individual access to The Resilience Box digital wellbeing platform (by entering their email registered with Optometry Australia) to strengthen their resilience through:
15-minute online learning modules and resilience strengthening program across six core areas of wellbeing
videos
podcasts
and 500 fact sheets on a huge range of topics
R U OK?
The extraordinary story behind R U OK? was brought to life by Australian Story in 2011. In 1995, much-loved Barry Larkin was far from ok and his suicide left family and friends in deep grief and with endless questions. In 2009 his son Gavin Larkin chose to champion just one question to honour his father and try to protect other families from the pain his endured. While collaborating on a documentary to raise awareness, the team realised a documentary alone would not be enough and to genuinely change behaviour Australia-wide, a national campaign was needed. From this realisation R U OK? was born. Gavin remained a champion of the fact a conversation could change a life, even as cancer ended his in 2011. His legacy is a national conversation movement that is equipping Aussies with the skills and confidence to support those who are struggling.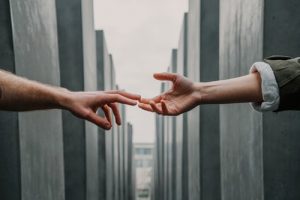 More resources
You can reach out for more help to the below organisations:
Emergency services 000
R U OK? suicide prevention charity; start a conversation
Lifeline 13 11 14 available 24/7
Beyond Blue 1300 22 4636 available 24/7; anxiety, depression and suicide prevention. Includes the free 24/7 Coronavirus Mental Wellbeing Support Service including phone support, web chat support, suicide call back service 1300 659 467, and online community forum.
Optometry Australia's optometry advisor help desk offering members dedicated experienced optometrists to provide confidential support – 03 9668 8500 or national@optometry.org.au
Head to Health government page which offers links to trusted Australian online and phone supports, resources and treatment options.
Headspace aids for meditation (apps), mindfulness, sleep, stress, anxiety, movement including free Headspace meditations to weather the COVID-19 storm
Headspace Australia help for youths 12-25 including how to cope with stress related to COVID-19
Black Dog Institute including free mental health assessment tool online clinic and coronavirus resources for stress and anxiety
HeadGear free app which has been shown to decrease mental health symptoms and increase sense of wellbeing; suited to people with low level mood or anxiety symptoms. Apple Store https://apps.apple.com/au/app/headgear/id1160049475 Google Play Store https://play.google.com/store/apps/details?id=au.edu.sydney.poscomp.headgearapp&hl=en_AU
This Way Up Coping with Stress is a free, self-guided and self-paced cognitive behavioural therapy (CBT) course, designed for people who are experiencing acute or chronic stress related to life demands, like work, study, relationships or caring for a family member. It teaches skills to manage your stress more effectively when you feel overwhelmed.
Filed in category:
Coronavirus
,
General news
,
Members & member initiatives
,
Workforce
Tagged as:
Career
,
Member services