Read time:

1:30min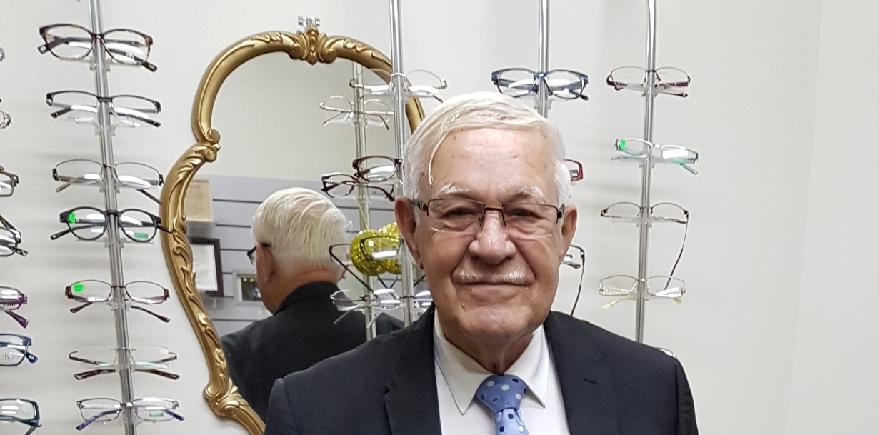 By Helen Carter
Journalist
After 60 years practising as an optometrist and examining the eyes of thousands of patients, Graham Fist is calling it a day and retiring at the end of May.
Mr Fist, who turns 82 in August, started work in the family business in Perth six decades ago in 1958. Yesterday was the last day for appointments and the practice will close next Tuesday.
His retirement also marks the end of an era as the business, Mr Fist Optometrist, is believed to be Australia's oldest family-owned optometry practice. The third generation optical business operated for 121 years after being established by Mr Fist's optician grandfather William.
'The practice had 55,560 patients on its books. These patients were seen by myself, my father and my grandfather, and other optometrists who worked with us,' Mr Fist told Optometry Australia.
'I saw patients when I started and have ended up treating their children and grandchildren. I have one patient aged 98 who I have been seeing for 60 years and another since the 1950s.
'It's been frantic this week. Patients have been coming in to say goodbye and drop in chocolates and flowers.
'I will miss it. I kept working because I felt I could do some good. I am diabetic and having a personal interest I was very interested in the field and enjoyed helping patients with diabetic retinopathy.'
Mr Fist is also Optometry Western Australia's oldest member and possibly its longest serving.
He is closing his Murray Street premises to make way for a redevelopment and a decision to triple the office rent hastened his retirement. The practice has a refractor dating from the 1960s and patient records kept on cards and notebooks dating from the 1900s which include a list of WW1 soldiers.
It has a fax but no email and an old computer which receptionist Sue Cleverly used to write and print letters. Ms Cleverly worked in two stints for more than 30 years for Mr Fist, starting at age 15.
'Sue is a charmer and deserves credit, she knows every patient, their children and grandchildren,' he said.
Three generations in eye care
Mr Fist's great-grandfather John Fist having eye problems was the impetus for the family to venture into optics. John, an English convict who was transported to Tasmania in 1852, was cross-eyed and his son William became an optician to help his father.
William established the business in Carlton, Melbourne in 1897 and called it Associated Opticians Company before moving it to Adelaide in 1899, then Kalgoorlie. He then moved to Perth in 1900 and opened a practice with Arthur Bennett but he also toured the countryside offering optometry services and selling a herbal tonic containing gin. William's son Gordon was his first apprentice.
Gordon, who was Graham's father, was an optometrist when Graham started in the family business aged 17 in 1953. Graham was doing National Service and learning to fly Tiger Moths when he started optometry studies at the University of Western Australia and worked one day a week in a grind shop as part of the course.
Graham graduated in optometry in 1958 from UWA and when his father died in 1976 he took over the family business. Graham's wife Noele also worked there as an optical dispenser.
'The equipment has changed so much. It's marvellous now and you can do so much with it. When I graduated I had a hand-held ophthalmoscope, a refractor head, a maddox swing to measure squints and exophoria and that was all we had,' he said.
'How things have changed and optometrists now have OCTs, retinal cameras, slitlamps, indirect ophthalmoscopes, visual field analysers; it's so much better.'
Other work and honours
Mr Fist was a councillor of the Optometrists Association WA Division, now called Optometry Western Australia, and in 2013 the division awarded its fourth life membership to him for decades of service to optometry and Indigenous health.
Apart from working in his own practice, Mr Fist also worked at the Association for the Blind WA Low Vision Clinic and is the longest serving optometrist at the Royal Perth Hospital Eye Clinic, having worked there since the late 1950s. He began work in the hospital's low vision clinic but when it ceased 10 years ago he started work in the general eye clinic twice a month, and plans to continue working there.
Optometry Western Australia Executive Officer Evan MacRae said Mr Fist was OWA's oldest member and possibly its longest serving.
'Optometry in WA will be ever so slightly smaller and missing a dedicated and energetic individual when Mr Fist closes his doors,' Mr MacRae said. 'My brief time knowing Mr Fist reassures me that individuals and communities will continue to be winners as he is able to concentrate more on his other professional and after-hours interests.
'Congratulations on a life of contribution that will continue after optometry. On behalf of us all at OWA we thank you Mr Fist.'
Oldest practices
The Cyril Kett Optometry Museum honorary archivist and author of A History of Australian Optometry Professor Emeritus Barry Cole said it was 'not an unreasonable claim' that the Fist practice was the oldest family practice in Australia.
'A number of great family practices were established in the late 19th century and several continued in the family for two or more generations, but few are continuing under the family name,' he said.
'Some contenders are Charles Sawtell who founded his practice in Adelaide about 1852. It was continued by his sons and later by optometrists not related to the family.
'Carl Werner started his practice in Ballarat about 1870 and it continued as a family practice in Melbourne for nearly 100 years. The name survives in a practice in Toorak once owned by the Werner family but the family ties were severed in the 1960s.
'A close contender to being the oldest continuing family owned practice in Perth is the one founded in 1897 by August Knapp, a former national president of the Australian Optometric Association (Optometry Australia). It continued in the family for a long time and is still in business.'
Mr Fist said the Knapp practice had not been a family business for about 15 years.
Read more about Graham's legacy:
Mr Fist celebrates a centenary 
Life membership for Perth optometrist who made a difference
Filed in category:
Members & member initiatives
Tagged as:
Career