Read time:

1:30min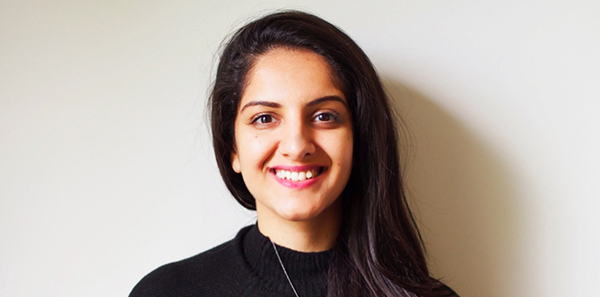 By Rhiannon Riches
Communications Manager
Divya Chawla, a recent graduate from the University of Melbourne, has relocated to Bairnsdale with the assistance of a rural workforce grant.
She is employed at two practices: Dyson and Long in Bairnsdale, and at John Cronin Optometrist in Maffra.
Divya received a relocation grant from RWAV (Rural Workforce Agency Victoria), a non-profit government funded organisation.
'I first found out about the RWAV grant through an Interdisciplinary Rural Health Careers night organised by an optometry student. I was interested in rural health, and went to this event, where Georgina Castles from RWAV spoke about their grants,' Divya said.
Divya's partner, a physiotherapy graduate the previous year from Monash University, had also successfully applied for the relocation grant.
Like her partner, Divya – who grew up in Rosebud and Mt Eliza – wanted to work rurally, but faced the financial burden of moving from city to country before commencing full-time employment to support the move.
'The RWAV grant was an amazing opportunity. I was able to move out of home and afford all the essential items you need to get set up. The first few years out of university can be hard,' she said.
Divya works part-time at Dyson and Long in Bairnsdale and at their recently purchased practice in Lakes Entrance.
She also practices part-time at paediatric-focused practice, John Cronin Optometrist in Maffra.
'When I was midway through my final year, I was looking at job opportunities and thought it would be amazing to get exposure at two different types of practices,' she said.
Initially, she found employment at Dyson and Long. The bush telegraph led to her second job offer with John Cronin.
Grants and scholarships
Georgina Castles, a team leader in rural workforce programs at RWAV, said new grants and scholarships are available for optometrists working in rural and regional Victoria.
'These include the Health Workforce Scholarship Program, and the CPD for Allied Health Practitioners Grant and Scholarship Program,' she said.
'Optometrists in the other states should contact their local workforce agency regarding local opportunities in addition to the Health Workforce Scholarship Program being administered locally in each state.'
For more information, visit: 
RWAV in Victoria:  www.rwav.com.au
NSW RDN in NSW: www.nswrdn.com.au
Health Workforce Queensland in Queensland: www.healthworkforce.com.au
Rural health West in WA: www.ruralhealthwest.com.au 
RDWA in South Australia: www.ruraldoc.com.au
HR plus in Tasmania: www.hrplustas.com.au
NT PHN in the Northern Territory: www.ntphn.org.au
Filed in category:
Members & member initiatives
Tagged as:
Awards - honours - grants-bursaries