Read time:

1:30min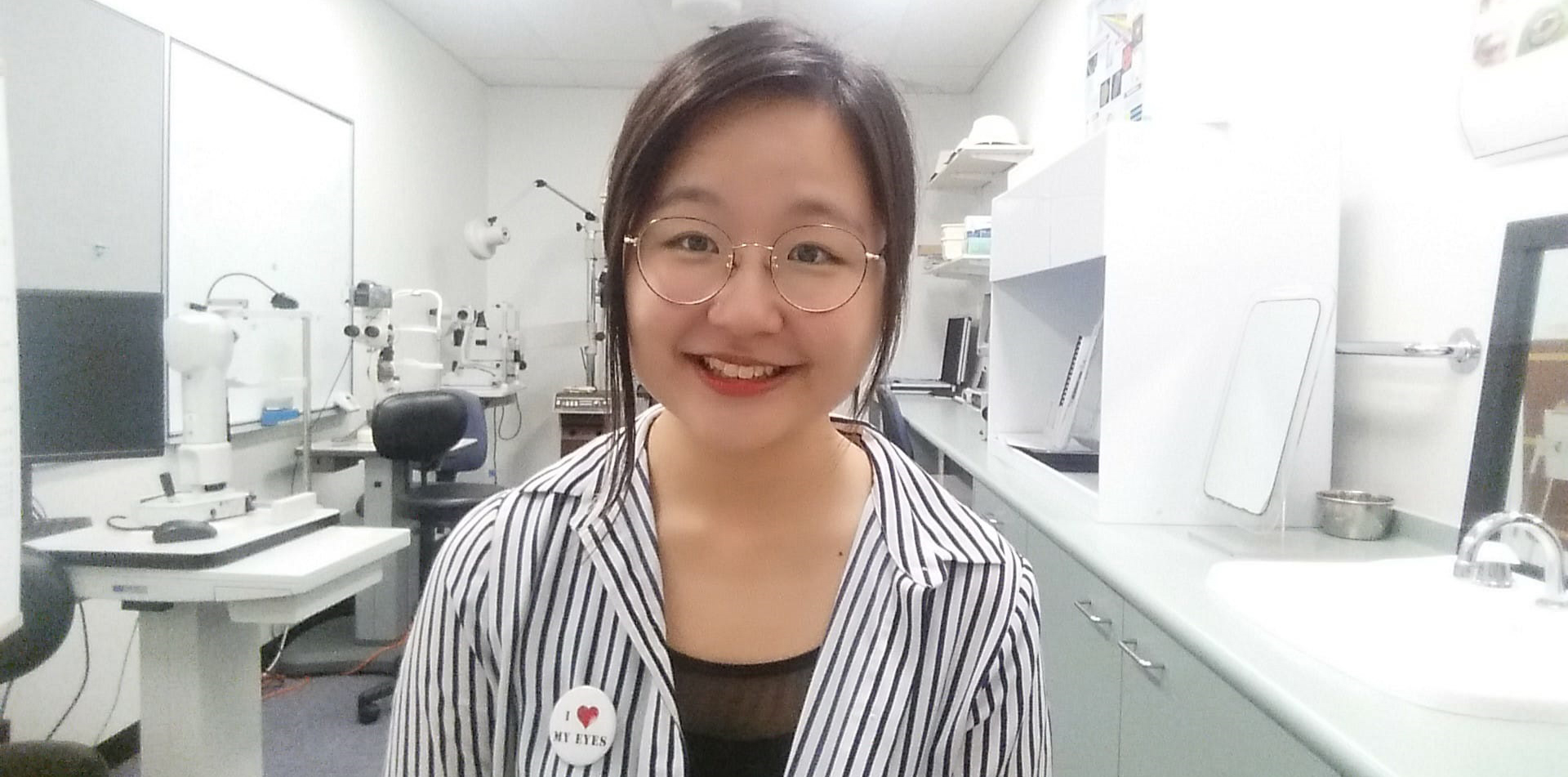 By Helen Carter
Journalist
Queensland optometry student and high achiever Suhyun (Sue) Kweon will attend an MIT-Harvard Medical School boot-camp in August to take part in an accelerated-learning health care innovation program.
Sue, who is immediate past vice-president of the World Health Organization's Intern Board, hopes the program will help with her future plans to work in research on eye tracking in Parkinson's disease and dementia.
She believes that optometrists need to prepare themselves better to service an ageing population as primary eye care providers.
In April Sue received admission to the MIT-Harvard Medical School Healthcare Innovation Bootcamp program hosted by the Massachusetts Institute of Technology (MIT) and Harvard Medical School.
A new program by Harvard Medical School's Center for Primary Care and MIT Bootcamps, it provides participants, in one week, with experiences that health care innovators and entrepreneurs face during a one to two year period.
They not only listen to lectures on health care, innovation and entrepreneurship from faculties at both universities but also receive an opportunity to have 1:1 coaching. They also participate on project teams comprising 80 people from more than 49 countries to start a new health care venture in one week.
The aim is to arm them with a tool-kit for health care innovation and enable them to join a lifelong global community of innovators in health care.
Dementia care
'The program will enable me to expand my knowledge so I can be a researcher, clinician and possibly health care policy maker to meet the needs of people with dementia and their families,' Sue said.
'It is a life-changing opportunity to learn how health care policy makers, researchers and innovators can work as a team to tackle a new emerging health threat.'
Sue, a final year Master of Optometry student at Queensland University of Technology, migrated to Australia from South Korea nine years ago with her family. She chose optometry because she wanted to be a primary health care provider, working in health promotion and disease prevention.
'One should expand the scope of practice within optometry and other primary care professions to meet present unmet needs, and new and rising demands that population ageing is creating,' she said.
She said dementia was a new global health threat but there was promising research around eyes as early biomarkers for neurodegenerative diseases including dementia and Parkinson's Disease.
'I'm passionate about this and hope the program will help me work on that and enable me to meet others working in this area,' she said. 'I envision that one day primary care professionals will be able to screen and diagnose people with dementia.'
Sue hopes to undertake a PhD in clinical neuroscience at Oxford University in the UK next year where researchers are developing ways to monitor neurological disorders by measuring abnormalities of eye movement and its control.
'This method of determining eye movements could help track progression of Parkinson's Disease and find a more quantitative way of monitoring progression so we can see which medications are working,' she said.
'I wish to learn skills and share knowledge with optometrists and other primary care professionals as dementia health care systems are highly specialised with little formal recognition of the role of primary care services.
'As the numbers of people affected and demand for services increase, it will be impossible to fully cover people with dementia with this specialist care model.'
Optometrists working in aged care
Sue hopes more optometrists will work in aged care and with dementia patients in future.
'I wish more optometry students and clinicians would extend their scope of practice in the geriatric and ageing population,' she told Optometry Australia. 'There needs to be more focus on the ageing population and seeing how we can extend our scope of practice by working with other professions such as doctors and nurses in hospitals.'
Sue has an avid interest in research and vision science and has worked as a research assistant at QUT. Last year she saw the MIT boot-camp advertised on the QUT website and applied for it that night.
Other awards
It will be the second MIT boot-camp Sue has taken part in. In February she received a $6,000 scholarship funded by QUT and the Queensland Government's Advance Queensland program to take part in an MIT boot-camp on innovation and entrepreneurship at QUT with 129 others from 40 countries.
In November last year Sue travelled to Geneva, Switzerland and at the conclusion of a ten week internship in blindness and deafness prevention with the WHO, was nominated vice-president of the WHO Intern Board. 
The nomination was due to leadership experience she had gained through the Golden Key International Honour Society, the world's largest collegiate honour society, with membership by invitation only to the top 15 per cent of college and university sophomores, juniors and seniors, and top-performing graduate students, based on academic achievements.
The boot-camp will be held in Cambridge, Massachusetts from August 12 to 17, 2018.
Sue is seeking help to fund the $7,500 cost of the program and has established a Gofundme crowdfunding page.
____________________________
Filed in category:
Members & member initiatives
Tagged as:
Career
,
International
,
Universities